Top 3 Reasons Your Kids Should Be Eating Breakfast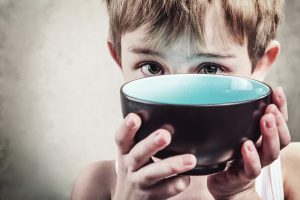 Did you know that one in five Canadian children is at risk of starting the school day with an empty stomach because they don't have access to breakfast at home? According to a recent survey of Canadian teachers, hunger is putting many students at a disadvantage. In fact, nearly half of all teachers report seeing children arriving at school each morning who are hungry. Almost all agree that students who eat a healthy breakfast perform better in class.
Fortunately, a healthy breakfast doesn't need to be a time-consuming ordeal — studies show that something as simple as cereal and milk helps children grow and maintain good health. And it doesn't have to break the bank either, as the average price of a serving of cereal (including milk) is just 53 cents.
Here are three other reasons for ensuring your kids have a quick and nutritious breakfast every morning:
Obtain valuable essential nutrients. Most cereal is packed with nutrients and is relatively low in calories. A serving of cereal with a cup of 1% milk provides about 260 calories and delivers important nutrients including B vitamins, iron, protein, calcium, and vitamin D.
Maintain a healthier body weight. In addition to helping with improved nutrient intake, children who eat breakfast have healthier body weights, regardless of the type of cereal they eat.
Enjoy an excellent source of protein. A bowl of Kellogg's Special K Protein cereal with one cup of milk can have as much as 19 grams of protein. By comparison, that's more protein than other popular breakfast options like: egg on rye toast (9 grams) or plain vanilla yogurt with strawberries (5 grams). It's also a great option for kids who prefer vegetarian meals.
As part of its Breakfasts for Better Days initiative, Kellogg Canada will donate a portion of the proceeds of every box of cereal sold, to a maximum of $100,000, to its breakfast partners across the country including Breakfast Club Canada and Food Banks Canada. Find more information at www.kelloggs.ca.
www.newscanada.com