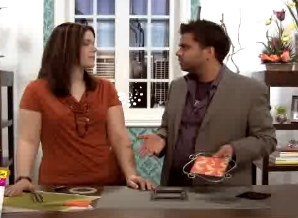 Turn an Old Picture Frame into a Candle Holder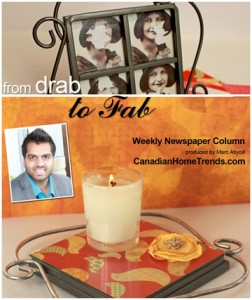 Dear Marc:
I use your advice in all of my design projects and I like how you talked about repurposing old items in previous columns. I have several small old photo frames and I don't know what to do with them. I received them as Christmas gifts at a staff party. Some of them are lovely and have wrought iron details. I'd like to display them for the holidays but my table surfaces are already filled with picture frames so I don't want to add any more frames to them. Do you know of any way I can repurpose the frames into something else and still showcase them during the holidays?
Meredith
Dear Meredith,
Isn't it lovely getting those "generic gifts" for the holidays that are traditionally given away at staff parties during Secret Santa exchanges? As the gift is unwrapped, it is usually followed by a polite; "Oh, another picture frame. How nice!"
These types of gifts are generic because the gift giver doesn't have the opportunity to take time to truly find out what the person really needs or wants. Of course there are some cases where one has to buy a gift for the person who "has it all". For this scenario, some might say, "Cash is nice." However, in my opinion "A homemade gift is really going the extra mile."
Contrary to popular belief, a homemade gift is not a faux pas for the holidays. A gift that comes from the heart is a gift that is timeless and genuine. Picture frames make great homemade gifts! A simple 4X6 or 5X7 picture frame can be transformed into a stunning candle holder with the use of a few supplies.
The following materials are required for this project:
4″X6″ or 5″X7″ frame
Scrapbook paper
Double sided tape
Silver leafing pen
Utility Knife
Step 1:
Choose a frame with lots of character. Wrought iron frames are great for this type of project.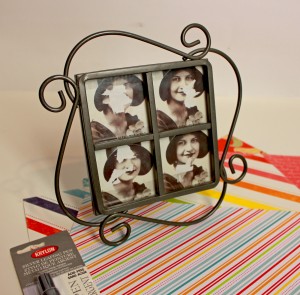 Step 2:
Remove the backing and glass from the frame. Be careful when handling glass, the edges are sharp.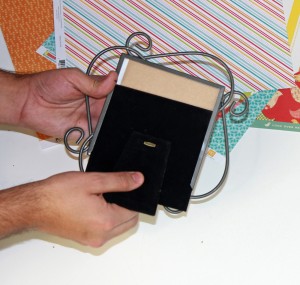 Step 3:
Choose a sheet of scrapbook paper and lay it on a flat surface. Lay the glass on top of the scrapbook paper and use it as a guide to cut the paper to the appropriate size.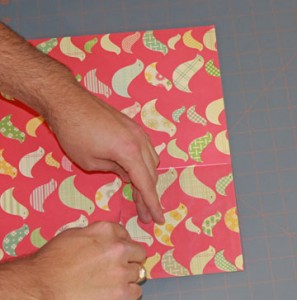 Step 4:
Flip the paper upside down. Cut four pieces of double sided tape and place them on the outer edges of the paper. Peel the backing of the tape and secure the paper on top of the frame. Then, layer the frame's glass on top of the paper to protect the paper from the candle's wax.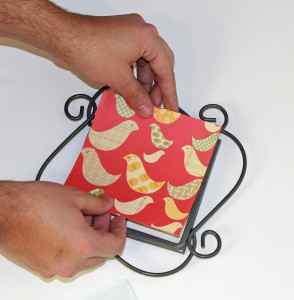 Step 5:
Create a unique look by using a leafing pen to accentuate the frame's structure. There is no rhyme or reason as to how to apply colour to the frame's accents, therefore be creative and have fun.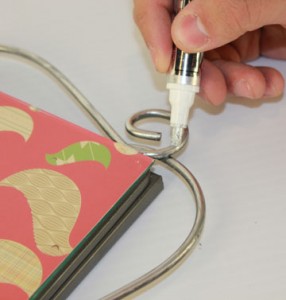 Step 6:
Voilà, an old unused frame has now been transformed into a designer candle holder.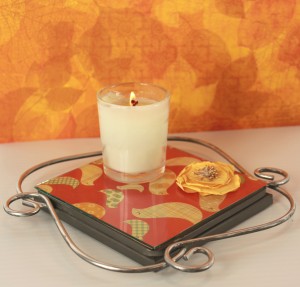 Warning: Use caution when handling candles and an open flame. Keep out of reach of children.
Marc Atiyolil, celebrity designer and home trend expert is the Editor-in-Chief of Home Trends Magazine, and the host of the Marc Atiyolil Show – www.MarcAtiyolil.com. Season 2 airs weekly starting in January 2012.
To submit a question for Marc Atiyolil, visit www.MarcAtiyolil.com
COPYRIGHT 2011 – CHT Media