Wild Style File: Olivia Wilde
Olivia Wilde has had some pretty great outfits over the years.
2004: Fresh Faced and Casual
When Wilde first graced the Hollywood scene in the mid-2000s, the young and perky star stuck to the basics, often chosing jeans, tees, tank tops, and sundresses rather than gowns fit for the red carpet. Wilde's first dose of celebrity style was unimpressive. In Wilde's early red carpet days, tank tops and denim were a common mix.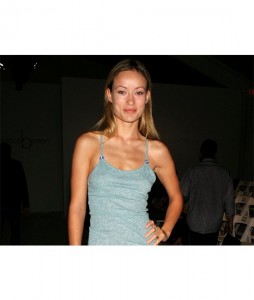 2006: Young Hollywood
After Olivia had been in the spotlight, she incorperated styles that were short, seductive, and figure flattering into her wardrobe. Whether it was a silver minidress or a sheer-paneled body-con dress, the young actress leaned toward a less refined and more body-conscious wardrobe. Figure flattering silhouettes and plunging necklines were common features of Wilde's early red carpet run.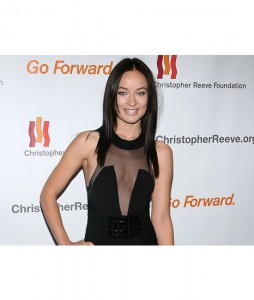 2009: Lovely and Ladylike
As Wilde became more popular and her A-list profile started growing, her red carpet style matured as well. Leaning toward fail-safe little black dresses and sleek sheath dresses like the one she sported here at the 2009 AFI Fest, Wilde proved she could hold her own against even the most impressive red carpet stars. Sophisticated dresses along with separates, Wilde's favorites in the late 2000s, were proof that the star's style was finally starting to evolve.
2011: Sophisticated but Sultry
Wilde's little black dresses and polished sheath dresses soon gave way to these fun floaty silhouettes, although looks that were both glamorous and sexy remained a top priority. From cleavage-bearing dresses like the one she wore to a "Cowboys and Aliens" premiere in 2011 to the occasional micro-minidress, her looks began to toe the lie between super-hot and wonderfully glam. Looser silhouettes may have come into play in Wilde's wardrobe, but that didn't mean sexy was tossed out the window.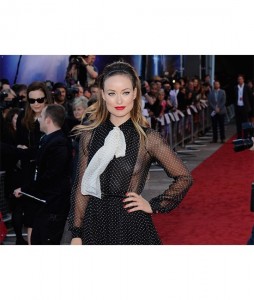 2012: Edgy Chic
All-black outfits were a staple in Miss Wilde's wardrobe in 2012, when she let her edgy/chic taste in fashion come out to play. From leather jackets and pants to rocker-inspired jumpsuits like the one she sported to a "Django Unchained" premiere, Wilde revealed the darker side of her everyday style. Giving her great style a bit of edge, she added plenty of leather and dark colours to her clothing options in 2012.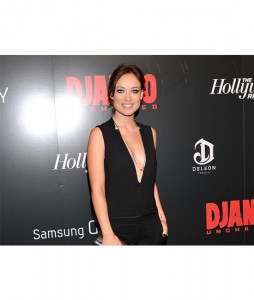 2014: Elegant Glamour
Once Wilde and fiance Jason Sudeikis announced they were having a baby back in 2013, the actress's style took yet another turn around the bend. Showing up at a string of 2014 awards shows wearing her chicest outfits to date, Wilde upped her style factors with dresses like a glittering green Gucci dress and a stunningly black-and-white at the Oscars. Pregnant Olivia Wilde delivered hit after hit during 2014 awards show season in classic, elegant numbers.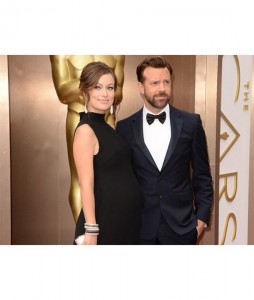 2016: Truely Sexy
Olivia Wilde wore a simple, elegant Michael Kors Collection dress done in sequin-embellished silk crepe. Her jewelry is Bulgari, and her sandals are Aldo. From the beginning, Olivia Wilde has truely evolved with fashion since 2004.