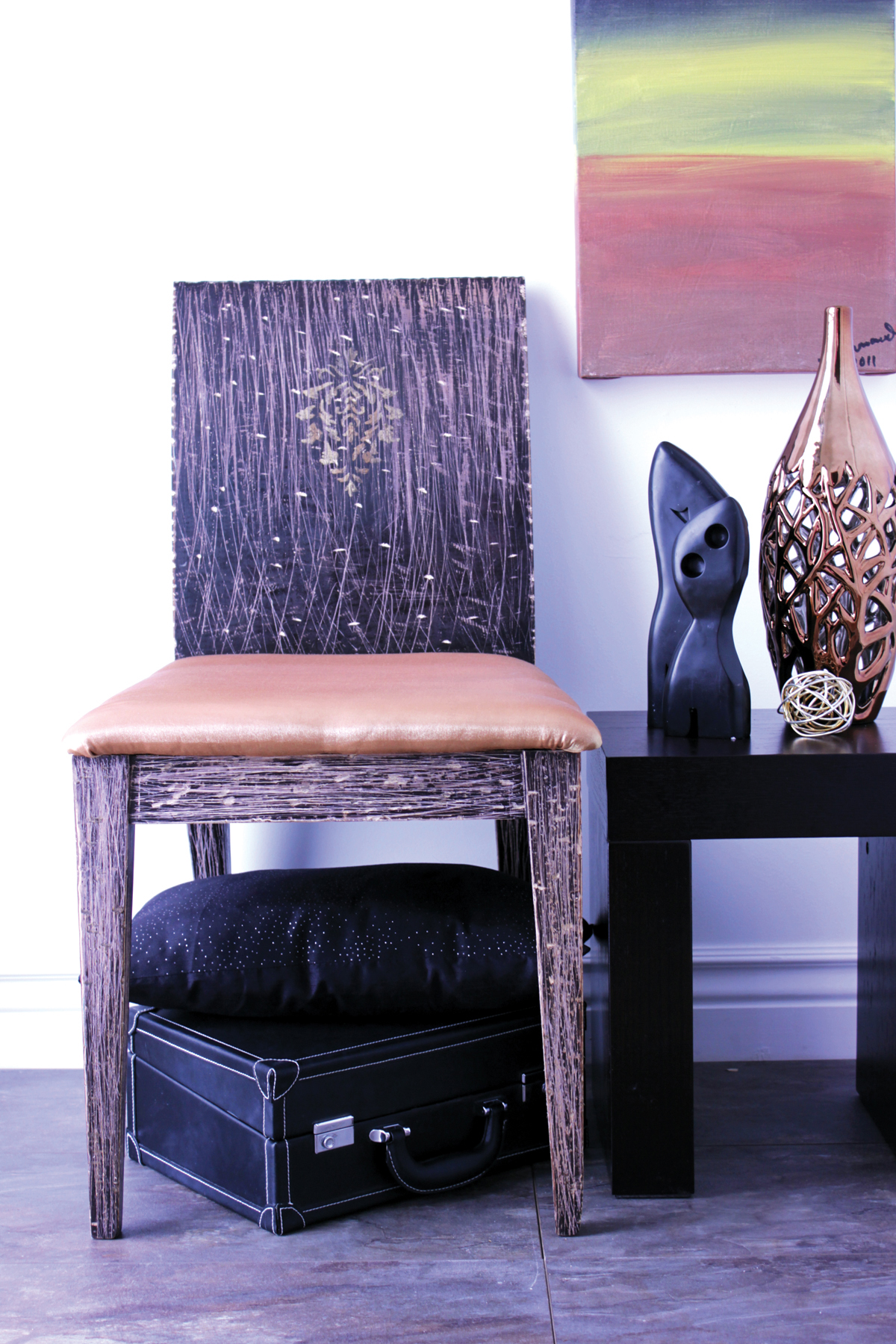 Wild Thing, You Make My Chair Bling!
Dear Marc:
I absolutely adored the Union Jack table you refinished last week; it was stunning! I have an old wooden chair with a fabric seat. It was originally part of a dining room set that I purchased many years ago. The chairs are solid wood, finished with a dark stain and fabric seats that have worn out over time. I gave the dining room table and chair set to my daughter who recently moved out on her own. She couldn't fit all six chairs into her apartment, so I kept two out of the six chairs. I think they would make really nice accent chairs if reupholstered and re-stained or distressed. Can you walk me through this project?
Katie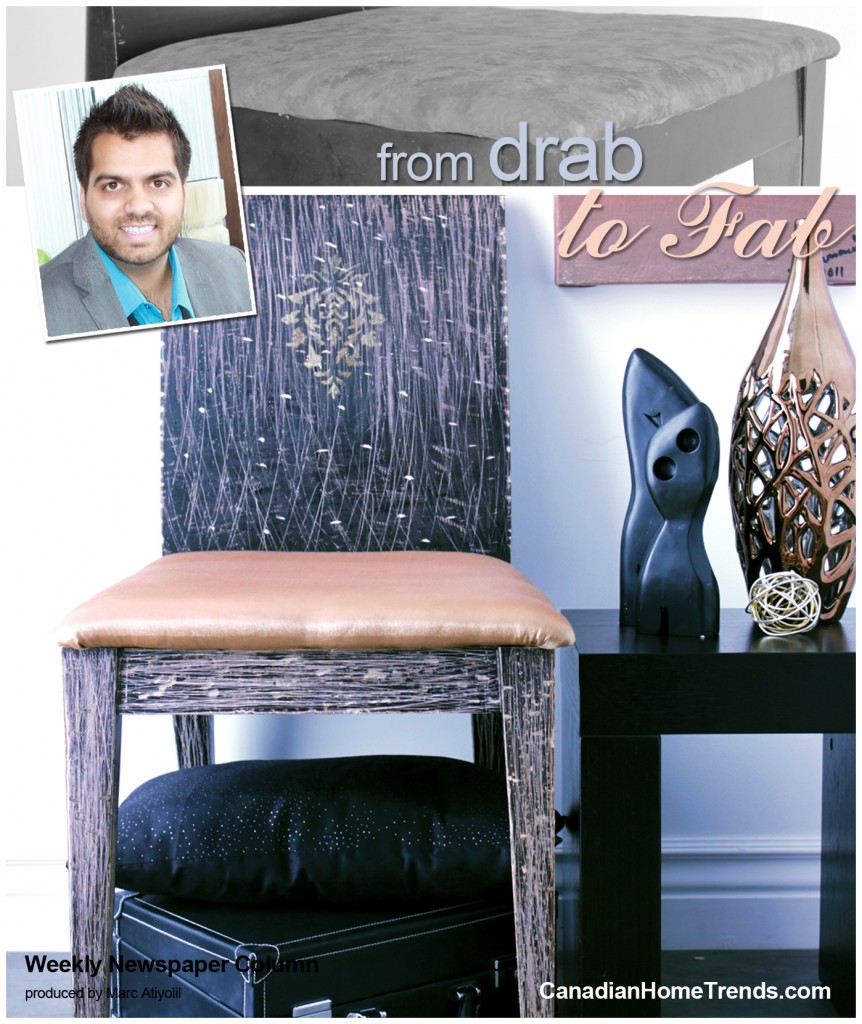 Dear Katie:
Have you ever walked into a home and thought to yourself "I love that chair, but what is going on with the rest of the room?" My years of flipping through portfolios of renowned designers while sitting behind an Editor's desk at Canadian Home Trends Magazine has clearly evolved my stand point on design. Design should be fun, creative and a personal experience! It is much more than buying furniture and placing it in a room. It involves following your gut instinct, and at times, throwing the instruction book out the window.
Just as big hair and Led Zeppelin t-shirts had their day in the limelight, there was an era where "matchy, matchy" was the "in" thing. Today, eclecticism has resurrected and furniture stores are now offering dining room table sets with accent chairs and living room vignettes made of furniture of varying lines, textures and patterns. Therefore, throw that old instruction book out the window and have a little fun with this project! Let's take a simple dining room chair and turn it into a beautiful accent chair that can be displayed in a living room or bedroom.
Material List:
– Wooden chair with fabric seat
– Scraper
– Utility knife
– Old blouse or a yard of fabric
– Stapler
– Needle nose pliers
– Flat screwdriver
– Paisley stencil
– Krylon gold leafing pen
– Sanding block
– Scissors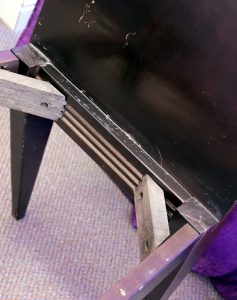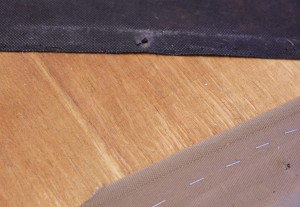 Step 1:
Remove the fabric seat from the wooden frame.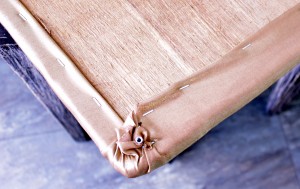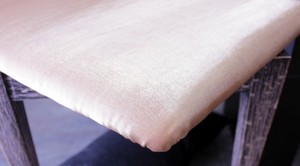 Step 2:
Flip the seat cover upside down and remove the staples that hold the fabric to the wood. Needle nose pliers and a flat screwdriver will come in handy for the removal process. Lay the fabric flat on a surface, then lay the foam and seat atop the fabric. Leave a few inches of fabric on each side of the seat and cut the piece of fabric. Staple the fabric to one side of the seat then stretch it to the opposite end and staple that end as well. Repeat the same process for all sides.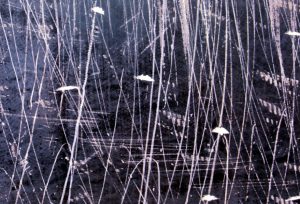 Step 3:
Scratch the wood frame in a vertical fashion with the tip of a scraper. This will create a nice multi-tone look for the chair.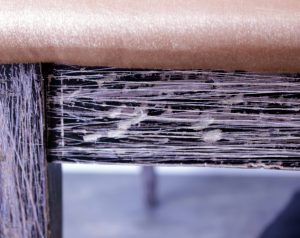 Step 4:
Following the wood grain, cut multiple parallel lines a 1/4″ into the wood. This will create the illusion of wood grain under an aged stain.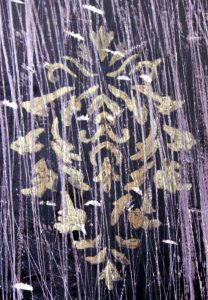 Step 5:
Paint a paisley in the middle of the chair's back using a stencil and gold leafing pen.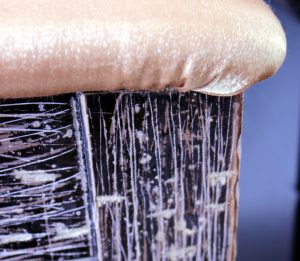 Step 6:
Lightly sand the entire chair with a sanding block to create a smooth surface, as to avoid future splinters.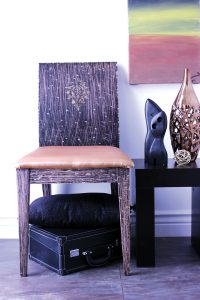 Step 7:
Secure the new fabric seat to the wood frame and there you have it, a distressed accent piece, made of an old dining room chair!
Marc Atiyolil is a celebrity designer, the Editor-in-Chief of Canadian Home Trends Magazine, a design expert on CTV and the host of the Marc Atiyolil Show on www.MarcAtiyolil.com. Catch Season 2 every Thursday at 2pm. To submit a question, visit www.CanadianHomeTrends.com
COPYRIGHT 2012 – Marc Atiyolil Media Inc