Dating after going through a divorce can be daunting. You don't want to get hurt again and you don't want to be lonely either. Before you start dating again, take a break and give yourself some time to just be you. When you are ready to date again, here are some tips to help you get started.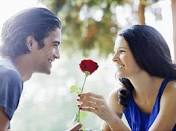 1) Meet People at the Supermarket: There is nothing wrong with flirting and giggling with men/women at the supermarket. You may get a good sense of what they are about when you casually checkout what's in their cart. You really want to avoid a person if they got nothing but junk food and beer in the cart, unless junk food and beer are your thing.
2) Playing Hard to Get or Don't Play at All: A strong, free-spirit is sexy, desperation is not. Remember, a relationship will be great – but you're amazing all on your own. Don't jump on the first invitation you're handed, take your time finding that person who is willing to work for it and is worth your time.
3) Get Some Exercise: Now that you are divorced and everything is settled in, it's time to look after you! Join the gym or better yet, go online and look for free exercise classes in your area. You'll feel great and you'll meet new people as well!
4) Give Dance Classes a Try: Learning a new skill, like dancing or yoga, it will boost your confidence, introduce you to new people and give you some sexy skills to show off when you start dating again.
5) Divorce is a Loss: Divorce an end of a part of your life. It is normal to grieve and you need to let that process happen. But, when it's time to open a new chapter, go live it up!
6) Take Your Time: There is absolutely no rush. If your new partner is worthy, they will understand and let you move forward at a pace that is comfortable for you.
7) Don't Isolate Yourself: One of the keys to getting over a divorce is to get out there, even if it isn't to date. If you have kids, spend time with them. Go for blind dates, etc. Take a class. Spend time with friends. Invest in yourself!