One of the most dreaded beauty nightmares for many women is the first appearance of grey hair. Of the 58 per cent of Canadian women who color their hair, 67 per cent color to cover grey hair, according to a recent poll from Research House Inc. Achieving the right hair color can brighten your skin tone, bring out your eyes and even just make you feel good. While getting your hair done at the salon can be pricey, there are several simple tips to get the job done at home for a lot less and still achieve the shiny, vibrant results that every woman wants.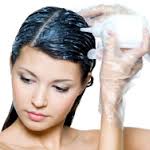 Clairol's Consulting Colourist, Luis Pacheco, offers some tips to achieve the best grey-coverage at home:
1. Check for the words 'grey coverage' on the box. It sounds obvious, but this should be something you are looking for. For example, all of Clairol's products provide grey coverage, offering women a range of choice of formulas.
2. For stubborn grey hairs, look for a product with a pretreatment. Pretreating can soften hair before coloring making it easier to get colorant through hair and ensure the result is long-lasting and brilliant. Look for a brand that fights the signs of aging hair including dryness, coarseness and frizz.
3. Keep roots and greys at bay between coloring's. To keep color looking flawless between at-home coloring, women can turn to a product that targets roots. Products like Clairol Root Touch Up by Nice 'n Easy provides 100 per cent grey coverage for three weeks. It contains a blend of tones guaranteed to seamlessly match both at-home hair color and salon shades.
Feel fabulous at any age with the right tools and tips to cover your grey hair and maintain the perfect finished look right from your own bathroom.