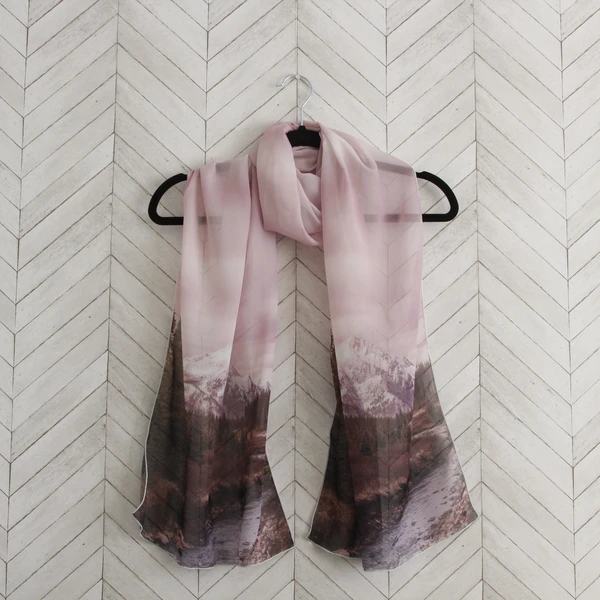 Canadian Gifts Inspired by Nature
Back to Nature Apparel brings the stunning wildlife photography of Alberta born Stan and Keltie Masters into your wardrobe with unique, wearable works of art! Each piece, ranging from leggings and kimonos to handbags and scarves, features detailed wildlife images and scenes of nature on beautiful, high quality Canadian made products. A portion of the proceeds goes to supporting organizations that preserve or rehabilitate wildlife, making this a gift you can really feel good about!
Nature's Masterpiece: The gorgeous "Nature's Masterpiece" photo looks stunning on a scarf, leggings, kimono or yoga pants!
"First Encounter" Grey Wolf – Wolves develop close relationships and strong social bonds within their packs. They are thought to hold deep affection for their family and family unit. This makes wolves a great way to symbolize the importance of family and togetherness!
"The Awakening" Grizzly Bear – Of the approximately 50,000 grizzly bears in North America, nearly all live in the Canadian Rockies, Territories and Alaska. Only an estimated 1,200 live south of British Columbia!
Looking for Canadian artwork to add a touch of nature to your home? Back to Nature images are also available as prints and canvases, featuring Canadian landscape and wildlife! – Back to Nature, www.backtonatureapparel.com