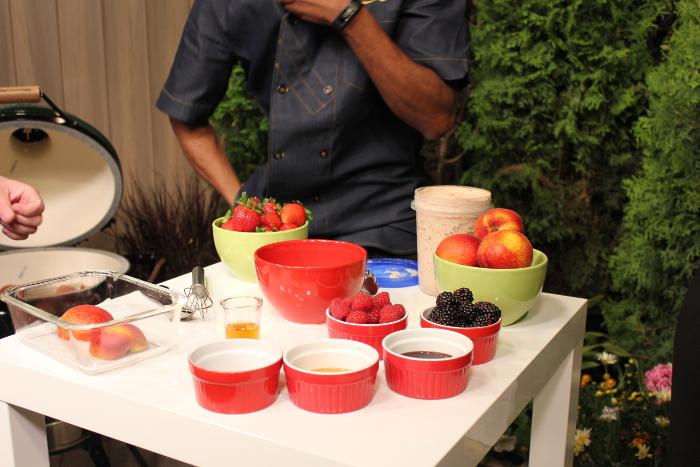 Chef Rob's Cardamom Grilled Peaches
Cardamom Grilled Peaches with Cinnamon Whipped Cream and Raspberry Vinegar Syrup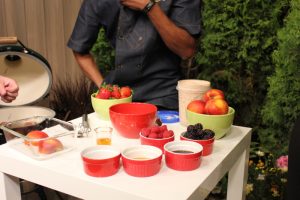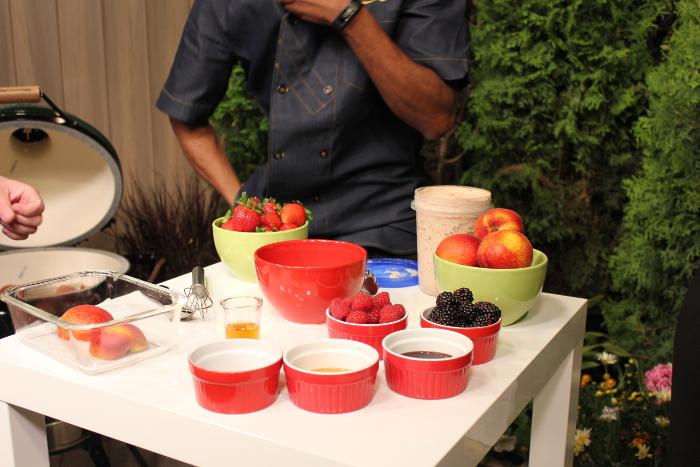 A great way to finish off a meal and impress your guests, this recipe is very easy and can be prepped ahead of time. The cinnamon whipped cream and raspberry vinegar syrup add the perfect contrast to the grilled peaches.
Peaches:
3 T honey
1 T dark or amber rum
1 t ground cardamom
4 peaches, (firm and ripe) halved and pitted
Cinnamon whipping cream:
½ C 35% heavy cream
1 t ground Cinnamon
2 T Icing sugar
Raspberry vinegar syrup:
½ C wine vinegar with raspberry juice
2t white Sugar
For the Peaches:
Combine the honey, rum and cardamom, mix well. Add the peach halves and toss to coat. Cover and set aside at room temperature until ready to cook.
Preheat your grill on med-high heat or heat a grill pan on the stovetop over high heat. Brush the grill rack or pan with oil or non-stick spray.
Place peaches cut side down on the grill or pan. Cook the peach halves 3 to 4 minutes.
Transfer the peaches to a platter and let cool slightly. Serve warm, topped with the cinnamon whipped cream and drizzled with the raspberry vinegar reduction. Serves 4 to 6.
For the whipped cream:
Using an electric mixer, whip the cream, cinnamon, and sugar until stiff peaks form, about 5 minutes. Cover and refrigerate until ready to serve.
For the Raspberry vinegar reduction:
Combine vinegar and sugar in a small sauce pan. Simmer to reduce to ¼ cup. Let cool.
Recipe By: Chef Robert Thomas, www.chefrob.ca
Save
Save