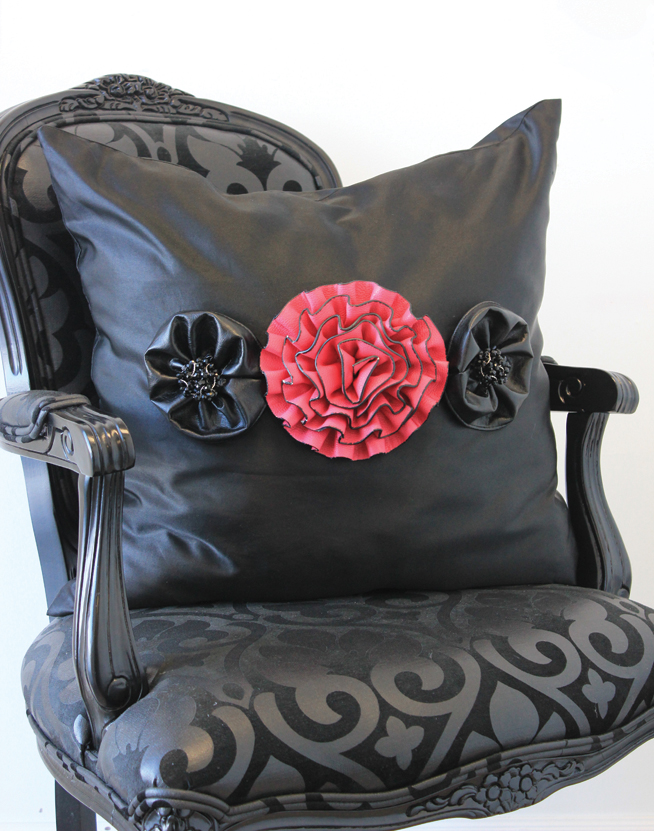 Dear Marc:
I have a plain accent pillow that I bought at a discount outlet. I thought it would be nice to sew a little design onto its front to make it look more fancy. What kind of design do you suggest?
Claire
Dear Claire:
Everyone loves a good bargain! Especially one that has exceptional potential. I remember the first pillow I ever made. I was in fourth grade and I sewed a small black pillow by hand. I used fabric from an old black T-Shirt and embroidered a design on the front with white thread.
As I didn't have batting, I had the brilliant idea that I would fill the pillow with tissue instead of batting. Now, keep in mind that I was only ten and at the time it seemed like a spectacular idea. Suffice to say, the pillow didn't keep its form for very long. If I recall, I gave the accent cushion to a girl I had been eying. Not exactly the best courting gift, but you work with what you have. Now, I think I have come a long way since my tissue pillow. I have learned that you never, and I mean never, stuff your accent pillows with tissue!
When decorating an accent pillow, there are a few simple things to consider. You don't have to be an experienced seamstress to drab to fab your pillows! All you need is a will to learn and a little creativity.
I personally like to use fashion accessories to beautify accent pillows. I recently took apart one of my wife's handbags and used the decorative flower to outfit the front of a black pillow. I then used a faux leather belt to create two rosettes to complement the floral pattern.
DIY Flower Throw Pillow Supplies:
– Black pillow cover
– Handbag with large decorative flower
– Needle and thread
– Two strings of beads
– Glue gun with glue sticks
– Scissors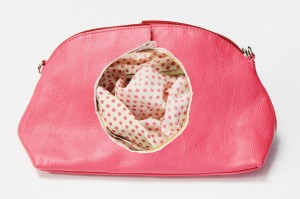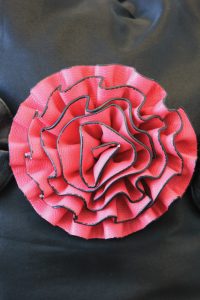 Step 1:
Unzip the pillow cover and remove the pillow. Cut out the decorative flower from the handbag and stitch it to the centre of the pillow.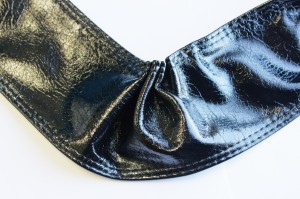 Step 2:
Run a stitch through the edge of the belt and gently pull the thread to make it gather into a circular rosette. Stitch the ends together.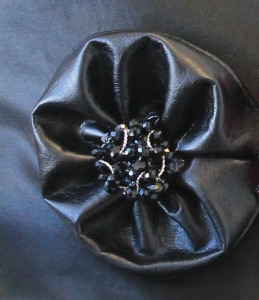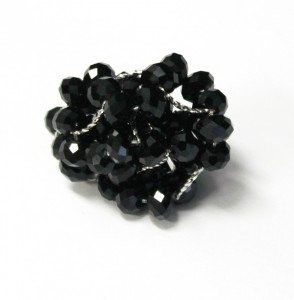 Step 3:
Glue a string of beads into a ball. Adhere the ball to the centre of the rosette. Stitch one rosette on each side of the decorative pillow.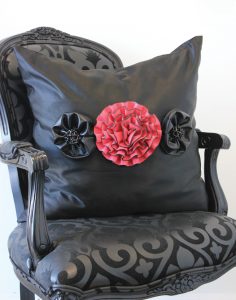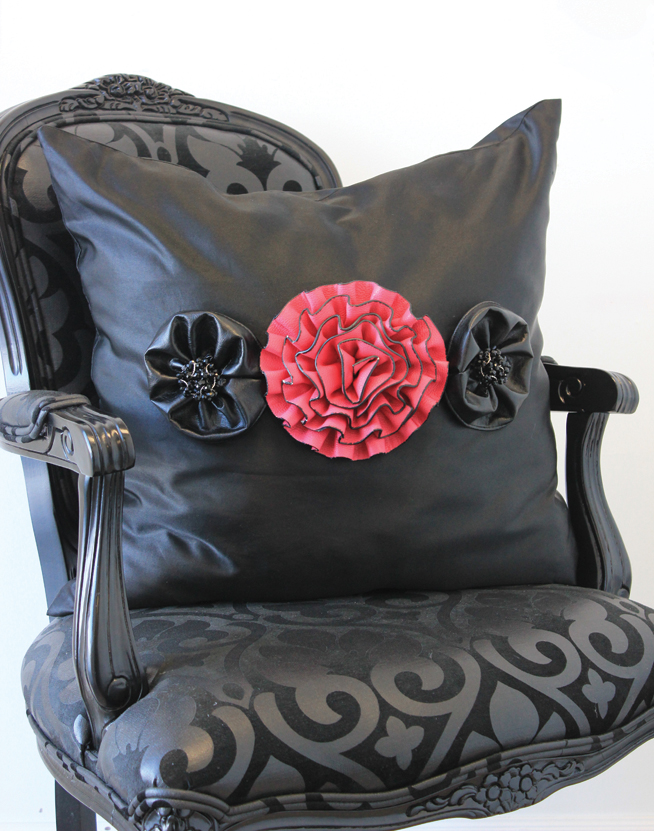 Step 4:
Place the pillow on an accent chair and proudly display your new fabulous pillow.