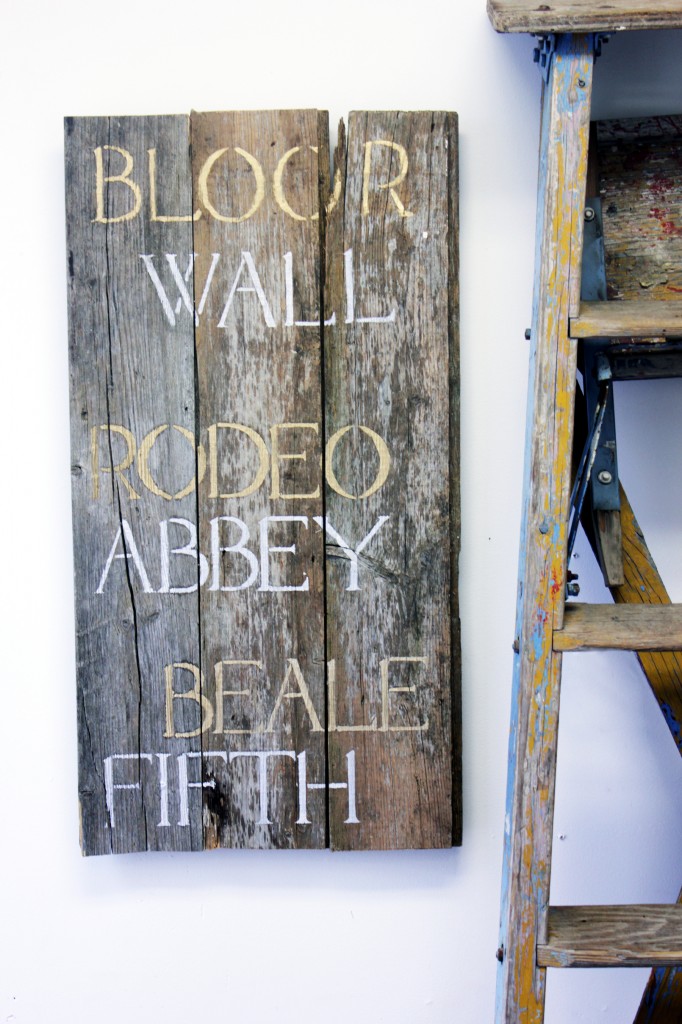 DIY Repurposed Weathered Wood Sign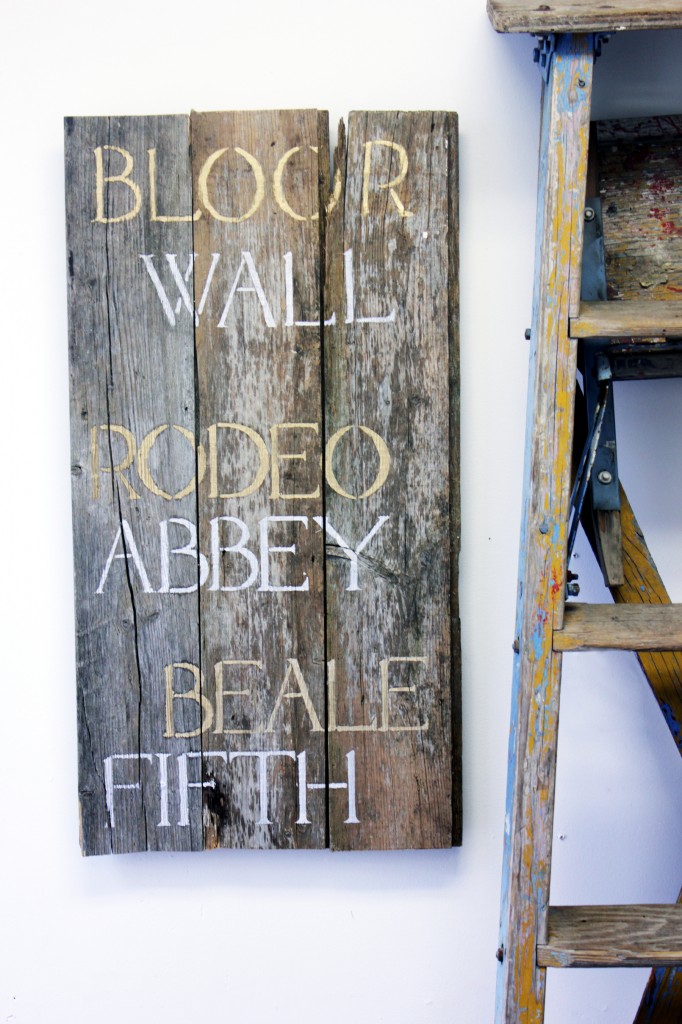 "I'm from the country and I like it that way" – Tracy Byrd, #1 Billboard Hit Country Music Artist
Dear Marc:
I have two eight foot lengths of 1 x 6 inch weathered wood. We had an old fence dismantled and these pieces were left behind by the contractor. I thought of throwing them out but chose to repurpose them instead. Do you have a weathered wood DIY project idea?
Marisa
Dear Marisa:
A piece of weathered wood is reminiscent of old farm country and can be repurposed into an ultra chic wall hanging. Weathered wood has a certain "Je ne sais quoi" quality that gives us the ability to use it in an urban setting.
As some may know, I was raised in the country. Although these days you would have a better chance of finding me walking on a downtown street sidewalk, rather than a path in a freshly ploughed field. But there was a time when I called myself a "country boy". I wore the plaid shirts, jeans, drove a truck and blasted country music for all the girls to hear. Oh to be young and carefree. Even though time has passed since I've traded my country wheels for an urban sports car, I still like to think that I'm that same country boy at heart, one who is always up for an adventure.
When growing up, we knew our neighbours, didn't lock our doors and our backyards were as far as the eye could see. Our imagination was our playground. I remember building my first "house" in our backyard. It had a sub-floor repurposed out of an old deck and the surrounding trees acted as walls. I think that may have been where I learned to see beyond an object. This helped develop my imagination. When you're a country kid, the land is your playground and your imagination makes it come alive. When your parents give you a couple sticks and say "go play", you can only imagine how creative you have to be to have a good time. I remember playing with the simplest things and transforming them into something fabulous! I guess that's really when, "From Drab to Fab" was born, although I didn't know it back then.
The sands of time have passed and as I sit here in an urban cafe writing my column, I think to myself that weathered wood is symbolic of that time in my life.
I have a wall hanging made of weathered wood in my sitting area. As I pass by it each day, I think of how we share a common thread of country life. This hanging is made out of a piece of 1" x 6" x 8′ board cut into three pieces and screwed together to form a sign.
Supplies:
– 1" x 6" x 8′ weathered board
– Screws and drill
– Silver leafing pen
– Gold leafing pen
– Letter stencils
– 1" x 2" board at least 30" long
– Wood saw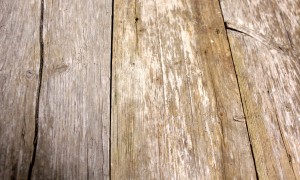 Step 1:
Cut the 1″x6″ board into three, two and a half inch pieces. Then cut two pieces of 1″x2″ into fifteen inch lengths.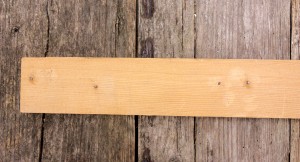 Step 2:
Place the three 1″x6″ pieces side-by-side vertically. Horizontally lay the two pieces of 1″x2″ on top of the three pieces. Screw the pieces together.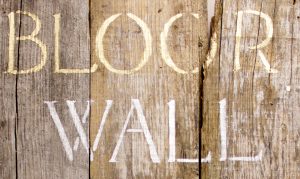 Step 3:
Flip the sign over and stencil a message on the front of the sign alternating between the silver and gold leafing pens. I decided to use famous street names to create a sense of rustic meets sophistication.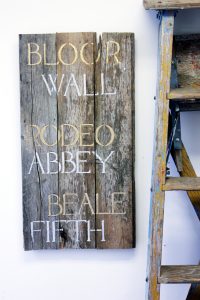 Step 4:
This rustic sign is now complete! It looks wonderful in any setting and makes a great conversation piece.