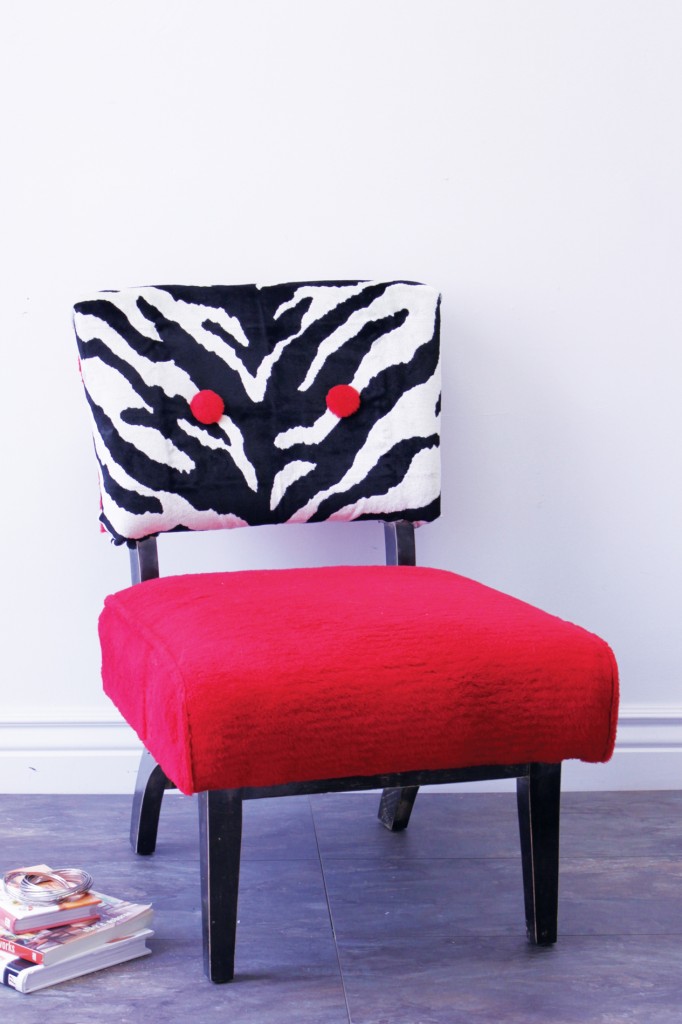 DIY Faux Fur Chair Project
Dear Marc:
I found a faux fur chair with natural stained wood at a flea market and I want to refinish it. I went to a fabric store to replace the existing faux fur with a more muted colour only to realize that this type of fabric is pricey! Do you have any ideas how I can change the look without re-upholstering the entire chair?
Kristin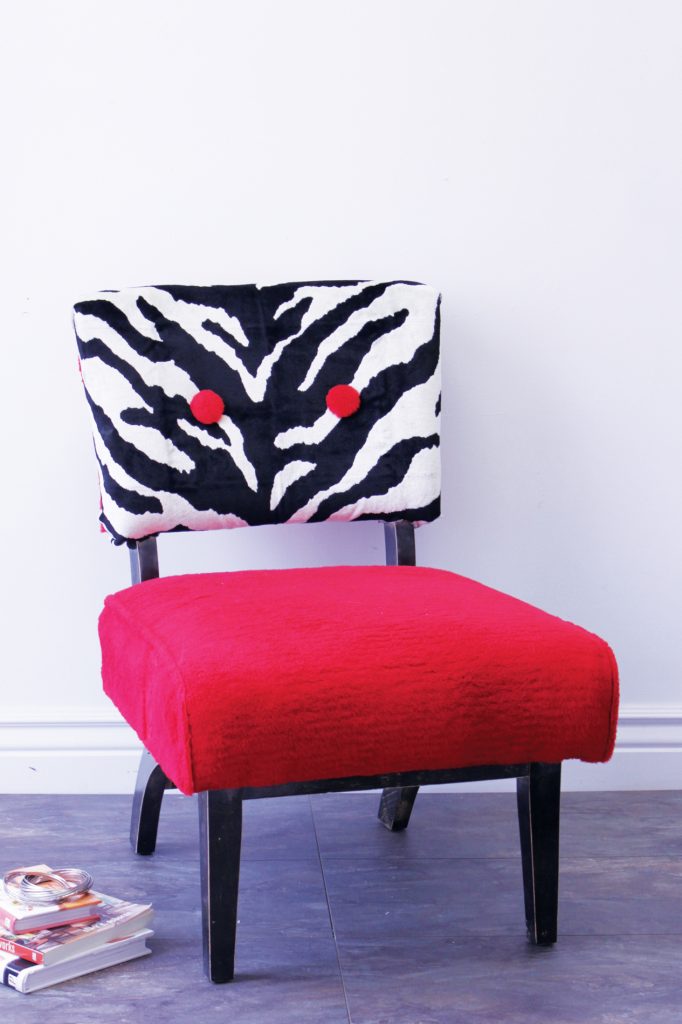 Dear Kristin,
Fabric comes in every pattern imaginable and with prices from cheap to pricey. I think when working on a budget, all things are good in moderation. It's like those fad diets. You have the extreme diets that tell you to eat soup, and only soup, for a month. But who are we kidding? Soup is water, onions, celery, chicken or beef broth and a few vegetables. I don't know about you, but this diet would have me running to the first burger I could find after a few days! Why? Because it's an extreme. It makes us want what we can't have. A more successful long term diet would be to take your eating plan and cut things back so that you are eating in moderation.
The same thing can be said for your design budget. If you compromise your design to an extreme without splurging on select small luxuries, you are more likely to be an impulse buyer and buy on emotion. It's like grocery shopping when you're hungry or having a bad day: you come home with bags of things you didn't need.
In essence what I'm saying is: plan your design projects prior to execution and splurge in moderation. It's ok to buy an expensive fabric. Although, instead of buying a few yards to re-upholster the entire chair, get only the yardage needed for a section of the chair such as the back. Pick something that complements the existing fabric and go with the flow. Design is organic. It'll come to you, so grab that chair and let's make a few modifications to turn it from Drab to Fab! We'll keep the faux fur on the seat and add a zebra print on the back.
Supplies:
– Faux fur chair
– Fabric of your choice
– Upholstering stapler
– Flat screwdriver
– Hammer
– Fabric Nails with nail heads
– Quart of Black paint (Quart of Para Paints' Forge Black – P2143-41)
– Sand paper
– Paint brush
– Primer
– Scraper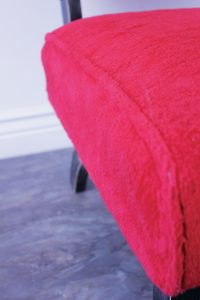 Step 1:
Remove the arms from the chair. Tip: Test the stability of the chair frame prior to removing the arms. If they are purely for decoration and do not hold the chair frame together, these can be removed.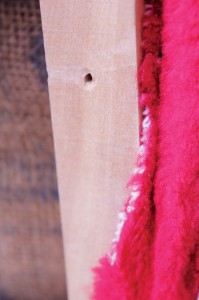 Step 2: Using a flat screwdriver, remove the staples and fabric nails on the chair back.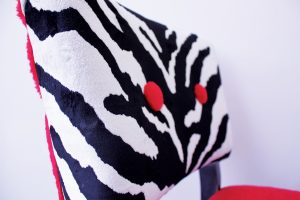 Step 3:
Re-upholster the chair back using your stapler. Start with the middle of the fabric and stretch it so it wraps around the sides and staple it to the back of the chair. Be sure to properly stretch the fabric to avoid any "bubbles". Once the fabric front is stapled, nail the existing faux fur backing in place.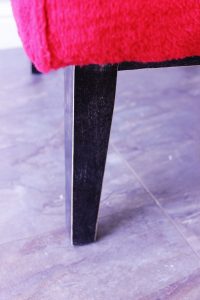 Step 4:
Sand, prime and paint the legs on the chair using black paint. Scratch the edges of the legs using a scraper to create a two-tone effect.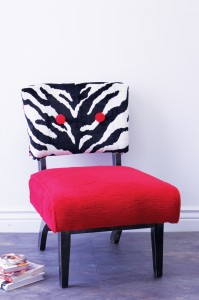 Step 5:
Voila! This old, run down chair has been turned into a feisty zebra print dream!