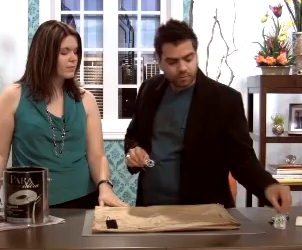 Learn how to DIY shower curtain hooks using old earrings.
Dear Marc:
I am redecorating my bathroom and I'm on the lookout for chic finds. I have an antique claw foot tub that doubles as a shower. I just bought the most beautiful shower curtain. It's a blend of black and white mixed with different shades of grey. However, I haven't been able to locate any shower curtain hooks that I like. I'm looking for something unique, chic and classy. I am starting to think it would be easier to make my own hooks but I'm not sure how to do so. Can you help?
Heather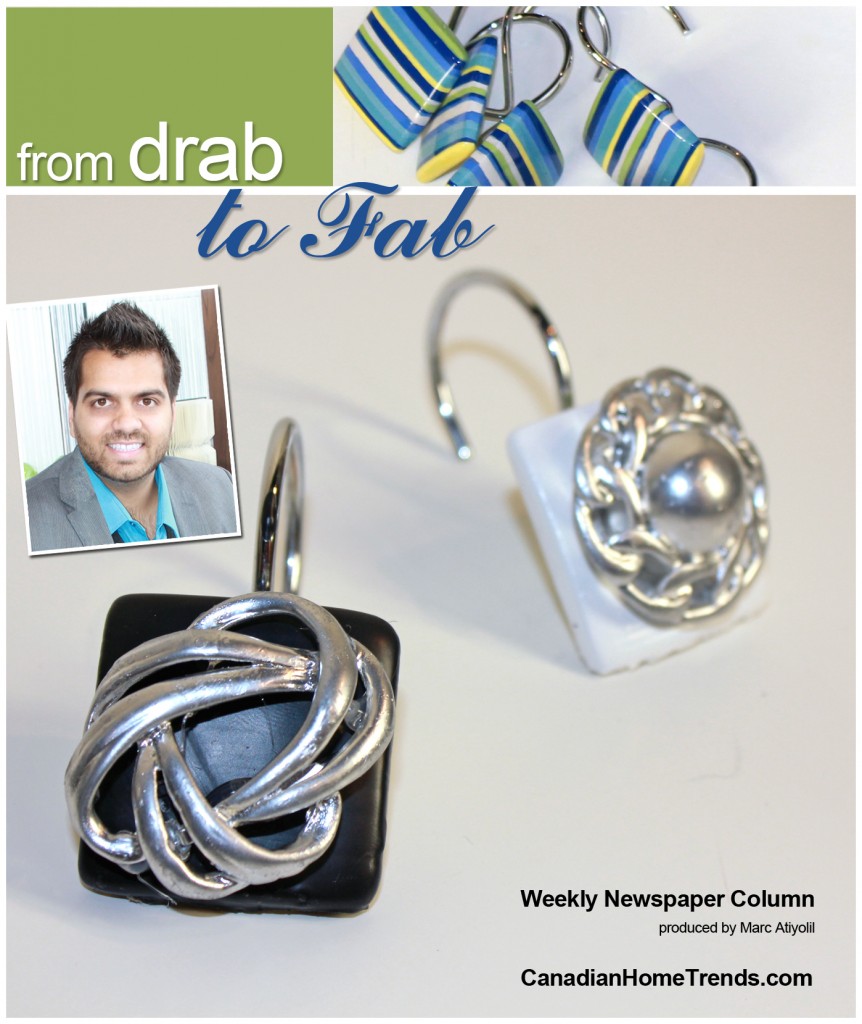 Dear Heather:
Isn't it wonderful how antiques have stood the test of time? When designing with an antique, it is of utmost importance that its surroundings are kept in that same classic era.
Flea markets are a great way to find suitable attire for antiques, and they are often filled with furniture and accessories from a variety of eras. Since the era of the bathroom fixtures brings an antique feel to the space, the integration of vintage pieces is an integral part of this design. For inspiration, browse through old family albums and look for antiques that can be repurposed for this project.
A favorite item to use in vintage projects is grandma's old brooches. With the use of these brooches, vintage shower curtain hooks will be created out of dated ceramic curtain hooks.
The following materials are required for this diy shower curtain hooks project:
– Flat surfaced shower curtain hooks
– Brooches
– Hot glue gun
– Black or White Paint
– Parchment paper
Step 1:
Prepare the work area. Lay a sheet of parchment paper on a flat surface.
Step 2:
Take a shower curtain hook and carefully dip it into the paint can. Marc's Tip: When dipping the shower curtain hook, hold the hook and dip only the ceramic surface. This will leave the chrome hook free of paint.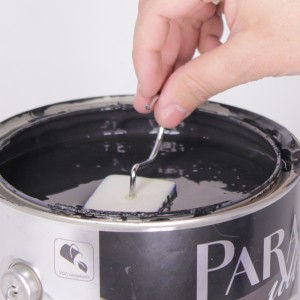 Step 3:
Lay the hook side up on the parchment paper and let dry.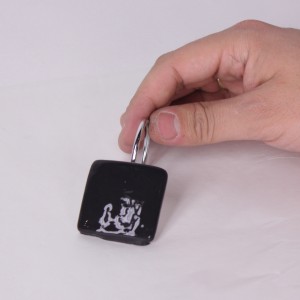 Step 4:
Apply hot glue to the back of a brooch and adhere it to the painted ceramic surface.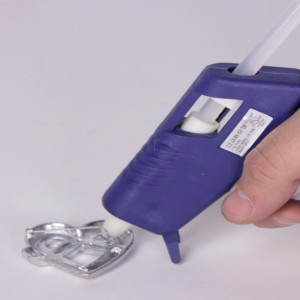 Step 5:
Repeat steps 2 to 4 for all remaining shower curtain hooks.
Step 6:
Voila, old hooks have been transformed into vintage shower curtain hooks. Hang them on your shower rod and draw yourself a bath. As you soak in the tub, admire the beautiful pieces of family history hung atop your claw foot tub.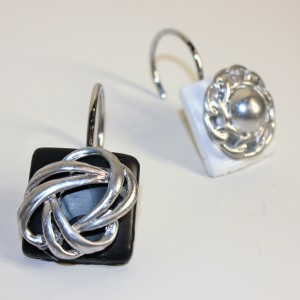 To submit a question for Marc Atiyolil, visit www.CanadianHomeTrends.com