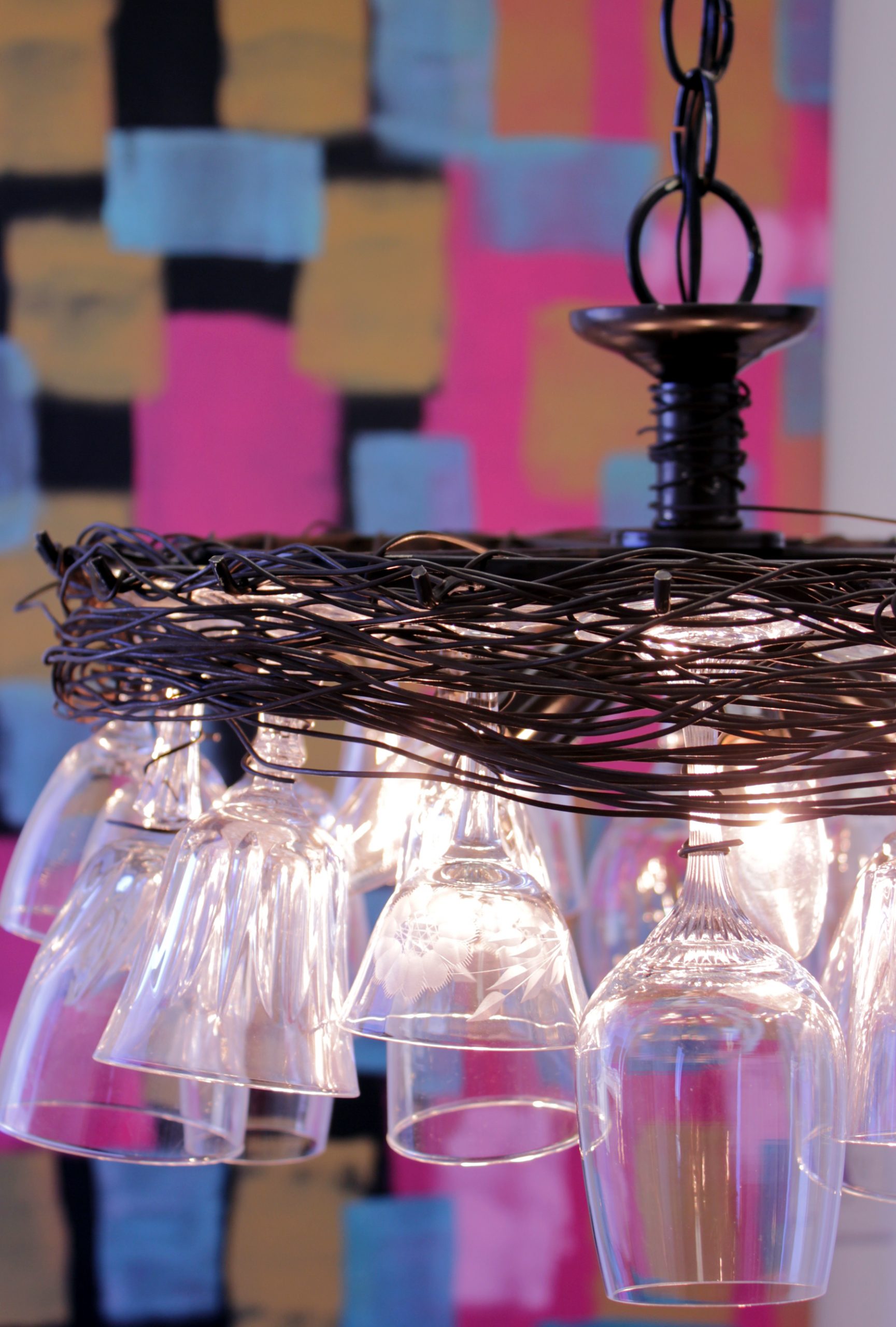 DIY Wine Glass Chandelier
Dear Marc:
I have a stack of stemware that my aunt left me after she passed away. Among them are some beautiful glasses; however I'm not a big wine drinker. The glasses tend to collect dust in my dining room hutch and I thought you might have an idea as to how to repurpose them.
Sophia
Dear Sophia:
Most of us have more stemware than we can shake a stick at. They collect dust and we must constantly clean them. As my Aunt Germaine says "The more knick knacks you have, the more time it takes to clean the house" Let's face it, between our demanding work schedules and busy extracurricular activities, it doesn't leave us much time to polish and dust an excess amount of accessories.
I myself had one too many shelves filled with stemware in my kitchen that I've been wanting to part ways with. Just as you have an emotional attachment to your aunt's wine glasses, I love each of my stemware collections.
I'm a big believer that we get sick of things that are always seen in the same light. Sometimes changing the placement of an object or repurposing it into something else gives you a different perspective of the object.
I was playing around with my stemware and I came up with a fabulous DIY project, a "rustic meets glam" light fixture.
Supplies:
– Light fixture
– Stemware
– Wire
– Needle-nose pliers
– Black aerosol paint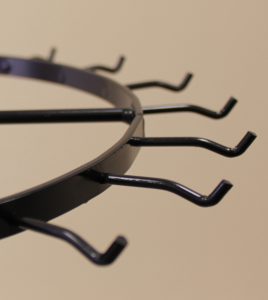 Step 1:
Sand and spray paint the light fixture and hang the fixture from the ceiling.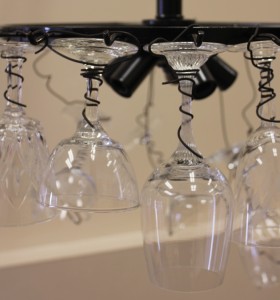 Step 2:
Cut a 12 inch piece of wire and wrap it around the stem of the glass and use the excess wire to tie the glass to the fixture.
Step 3:
Repeat step two for the remainder of the glasses.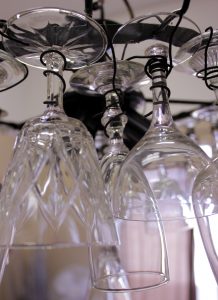 Step 4:
Add glasses in the second row to fill in the gaps.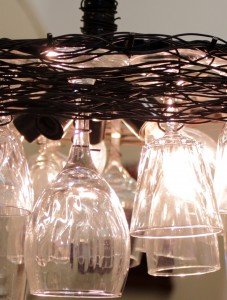 Step 5:
Wrap wire around the fixture to cover the stems of the glasses.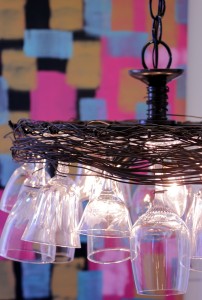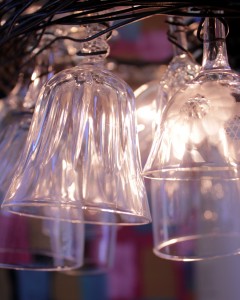 Step 6:
Voila, rustic and glass are married to create an ultra chic chandelier!