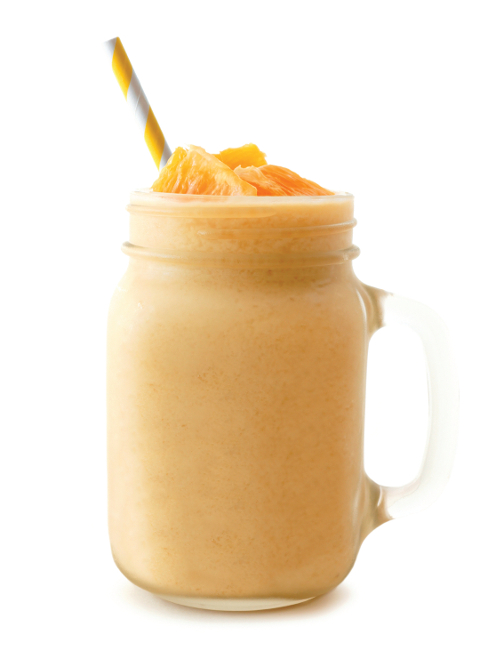 Give Your Kids a Healthy Start in the Kitchen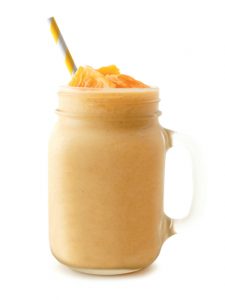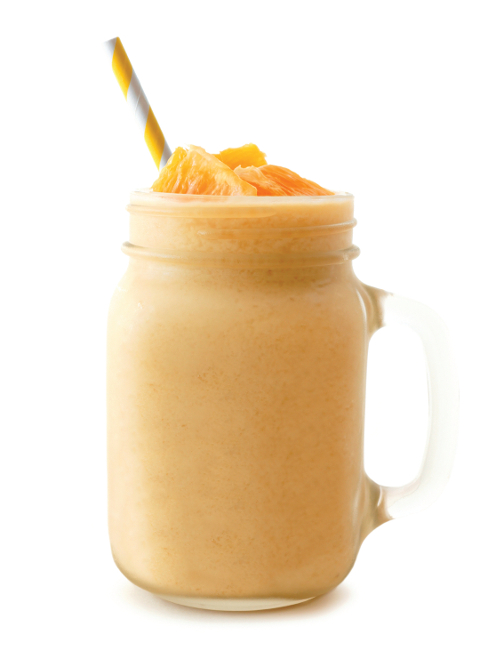 Everyone wants their kids to make smarter, healthier food choices. The best way to achieve this is by involving them — whether that's giving you a hand with the meal selection, the food prep, or even the cooking. To ease them into becoming little chefs, start by teaching your kids to balance favourite treats with nutritious ingredients in a single recipe. A perfect first step is making your own smoothies together, since it's a quick and easy-to-make treat you can both enjoy. Get started with this delicious smoothie, which combines kid-friendly frozen yogurt with fresh cantaloupe and fruit juices.
Tango Orange-Melon Smoothie
Ingredients
2 cups Chapman's vanilla frozen yogurt
3/4 cup ripe cantaloupe, finely chopped
3/4 cup tangerine orange juice blend
1/2 tsp lemon juice
Directions
Place cantaloupe, juice blend and lemon juice in a blender until smooth.
Add 2 cups Chapman's vanilla frozen yogurt and blend again until smooth.
Tip: Experiment with this recipe and teach your little one about flavour combinations by trying out your own favourite fruit juice blend, or swap out the cantaloupe for fresh strawberries, pineapple or papaya.
Find more kid-friendly and parent-approved recipes at chapmans.ca/ParentsZone.
www.newscanada.com