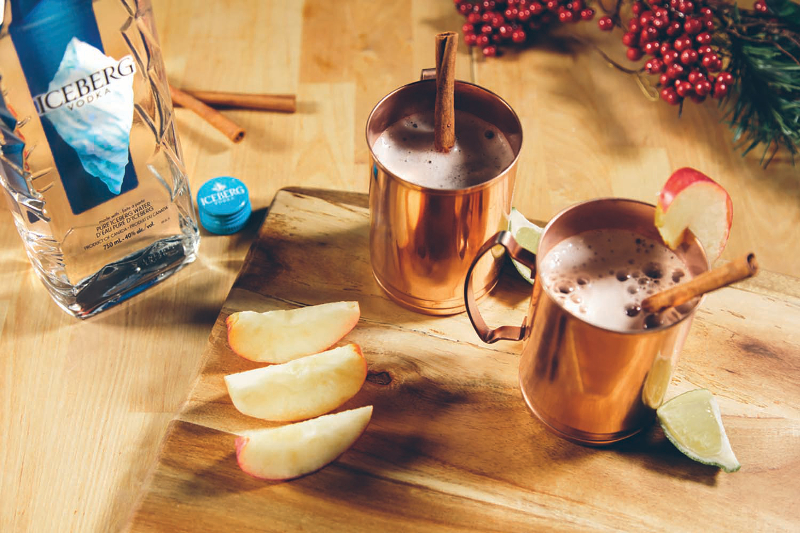 Impress Guests with the Latest Cocktail Trends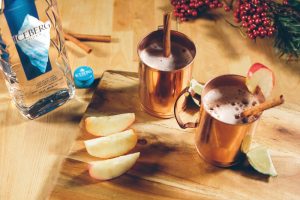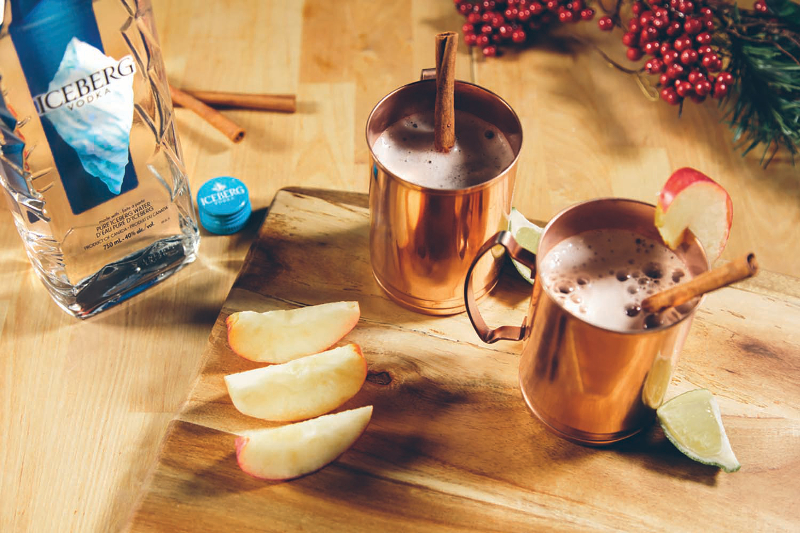 'Tis the season to eat, drink and be merry, and yet so many hosts forget the cocktails!
There's no better way to get into the holiday spirit than serving spirited signature cocktails at your next soirée, and this season's cocktail trends will not disappoint.
First, support local! Learn from Canada's top bartenders and choose Canadian spirits and local ingredients whenever possible.
For the apple cider fan in your family, kick it up a notch by creating a spin on a Moscow Mule with ginger beer and lime juice. The traditional copper mugs also make great gifts
Is serving the same old egg nog feeling tired? This year, try it with vodka and a nutty splash of amaretto.
And who said cocktails had to be chilled? The finest mixologists regularly serve winter warmers showcasing hot coffee and notes of butterscotch.
But don't overload your bar cart! Using the same spirit in all your cocktails will save you time and money at the liquor store. Canada's vodka, Iceberg Vodka, is the recommended spirit by Canadian bartenders. Crafted in Newfoundland, it's made with water from 20,000 year-old icebergs making it the purest choice available.
Enjoy one, or all three, of these cocktail recipes at your next festive soiree. Your guests, and your taste buds, will thank you.
Apple Cider Moscow Mule
• 2 oz. Iceberg Vodka
• 2 oz. apple cider
• Juice of one small lime wedge
• 1/2 cup ginger beer
• Cinnamon
Pour Iceberg Vodka, apple cider and lime juice into a copper mug. Add ice and sprinkle cinnamon over the ice. Top with ginger beer. Stir well and garnish with an apple slice and cinnamon stick.
Buttered Coffee
• 1 1/2 Iceberg Vodka
• 1 oz. butterscotch schnapps
• 5 oz. freshly brewed coffee
Brew a fresh pot of coffee. Pour into a mug and add Iceberg Vodka and butterscotch schnapps. Stir gently with a cinnamon stick.
Iceberg Holiday Eggnog
• 2 1/2 oz. eggnog
• 1 oz. Iceberg Vodka
• 3/4 oz. amaretto
Shake all ingredients with ice. Strain into a mason jar and dust with nutmeg. Garnish with a candy cane.
www.newscanada.com