6 Easy Puff Pastry Easter Appetizers
You don't have to be a gourmet chef to whip up a culinary-worthy appetizer that will impress your family and friends this Easter. Puff pastry — a light flaky buttery dough is sure to elevate your appetizer game to the next level! I have compiled some of my favorite simple puff pastry creations.
Cheesy Puff Pastry Baked Eggs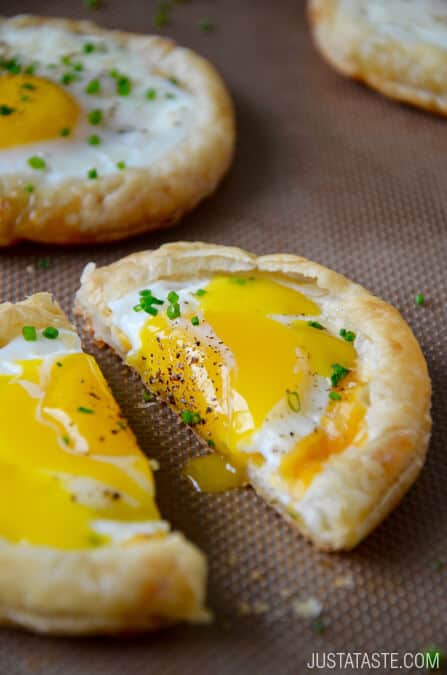 This could not be any simpler to make! All that is needed is frozen puff pastry, eggs, cheese and chives and voila you have yourself a tasty delight. Click here for complete recipe.

Asparagus and Brie Puff Pastry with Thyme Honey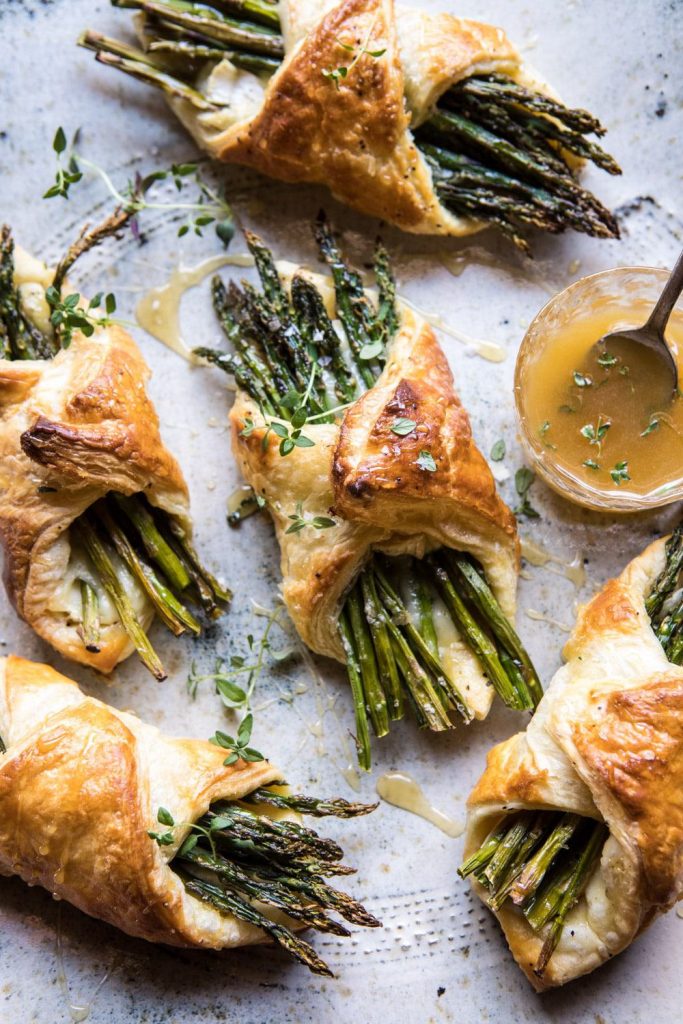 This easy to make creation consists of a light flaky puff pastry, creamy brie accompanied by roasted asparagus and drizzled with a sweet honey thyme butter. Yummy! Click here for full recipe.
Pear Gruyere Puff Pastry Tart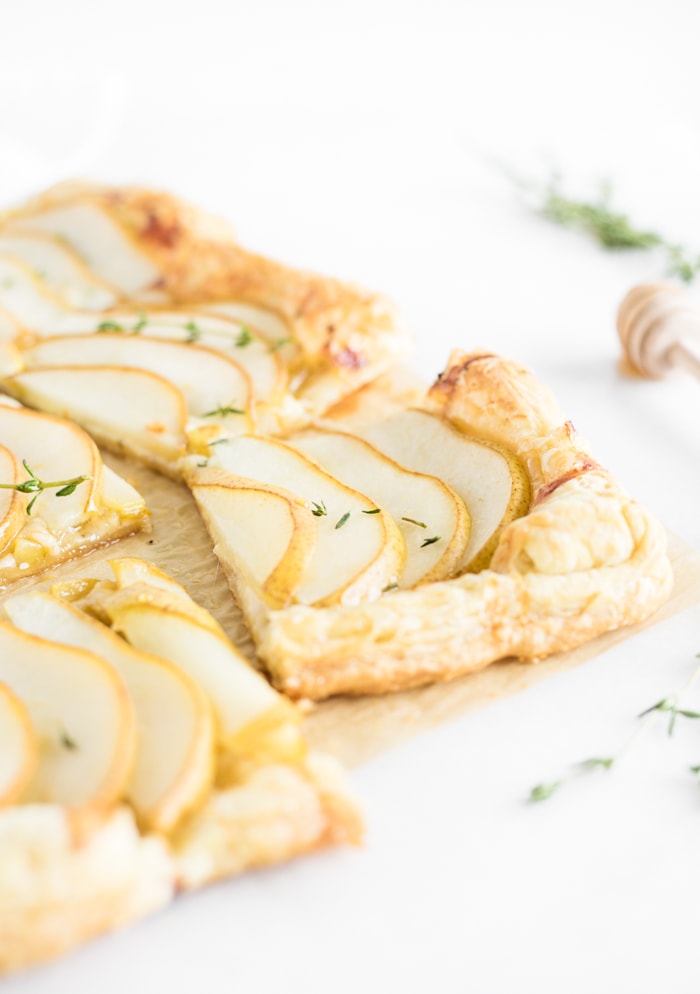 This delectable appetizer pairs well with a glass of white wine. Top your sheet of puff with grated Gruyere cheese, fresh thyme, thinly sliced paired and baked until the pastry is golden brown. Drizzle honey and sprinkle coarse salt over the warm tart. Click here for complete recipe.
Spinach and Artichoke Puff Pastry Cups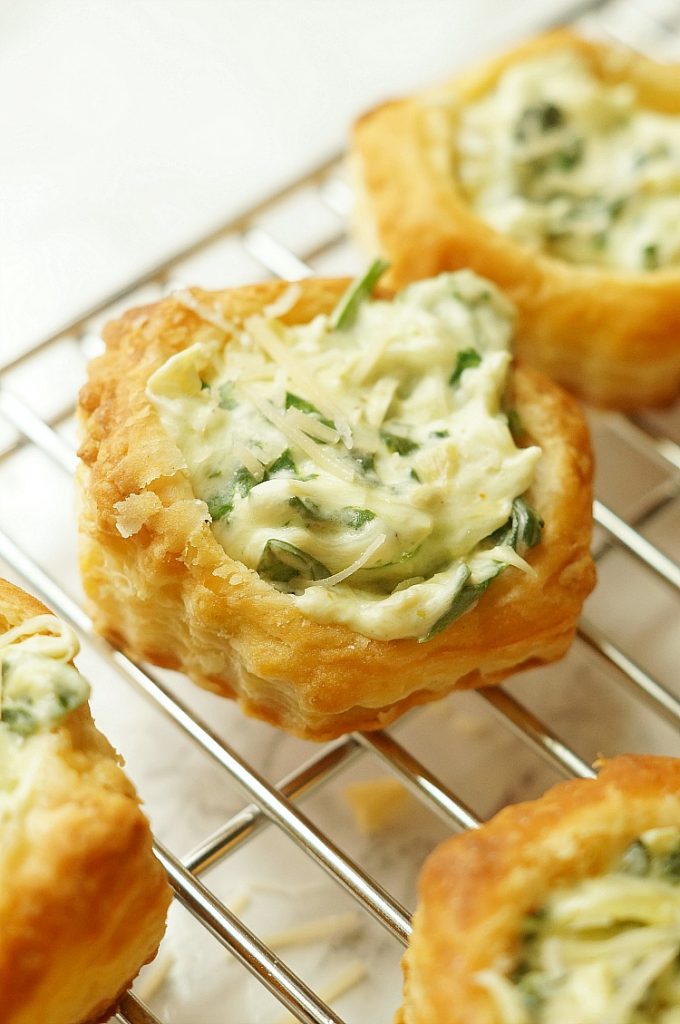 Who does love a good spinach and artichoke dip? From start to finish these deliciously cheesy puff pastry cups only take 22 minutes to make! Bake the puff pastry cups until golden brown. Mix the spinach, artichokes, 3 kinds of cheese and seasoning in a bowl. Add a dollop of the mixture into the baked cups. Click here for complete recipe.

Puff Pastry Waffle Shells with Nutella and Fruit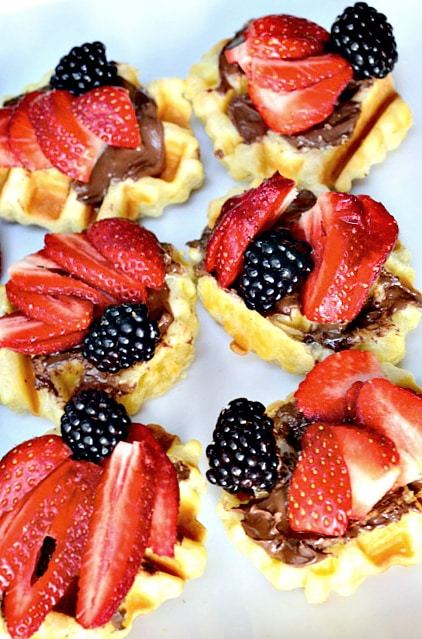 Refuel after an exciting Easter egg hunt with these delicious puff pastry waffles topped with Nutella and your favorite fruits. This simple recipe only required 3 ingredients and is ready for the whole family to enjoy in no time. Click here for complete recipe.

Mini Ham Cheese Spinach Pies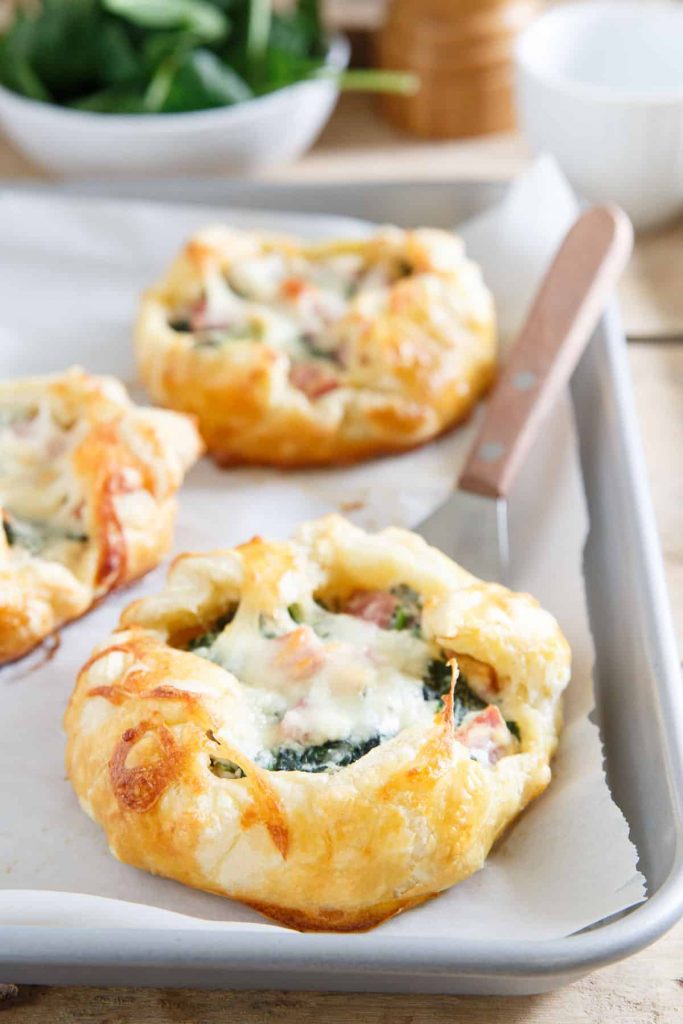 This is a great breakfast appetizer to enjoy before or after the Easter hunt. This mini pie consists of ham, ricotta, mozzarella, spinach, shallots, garlic and seasoning. Click here for complete recipe.