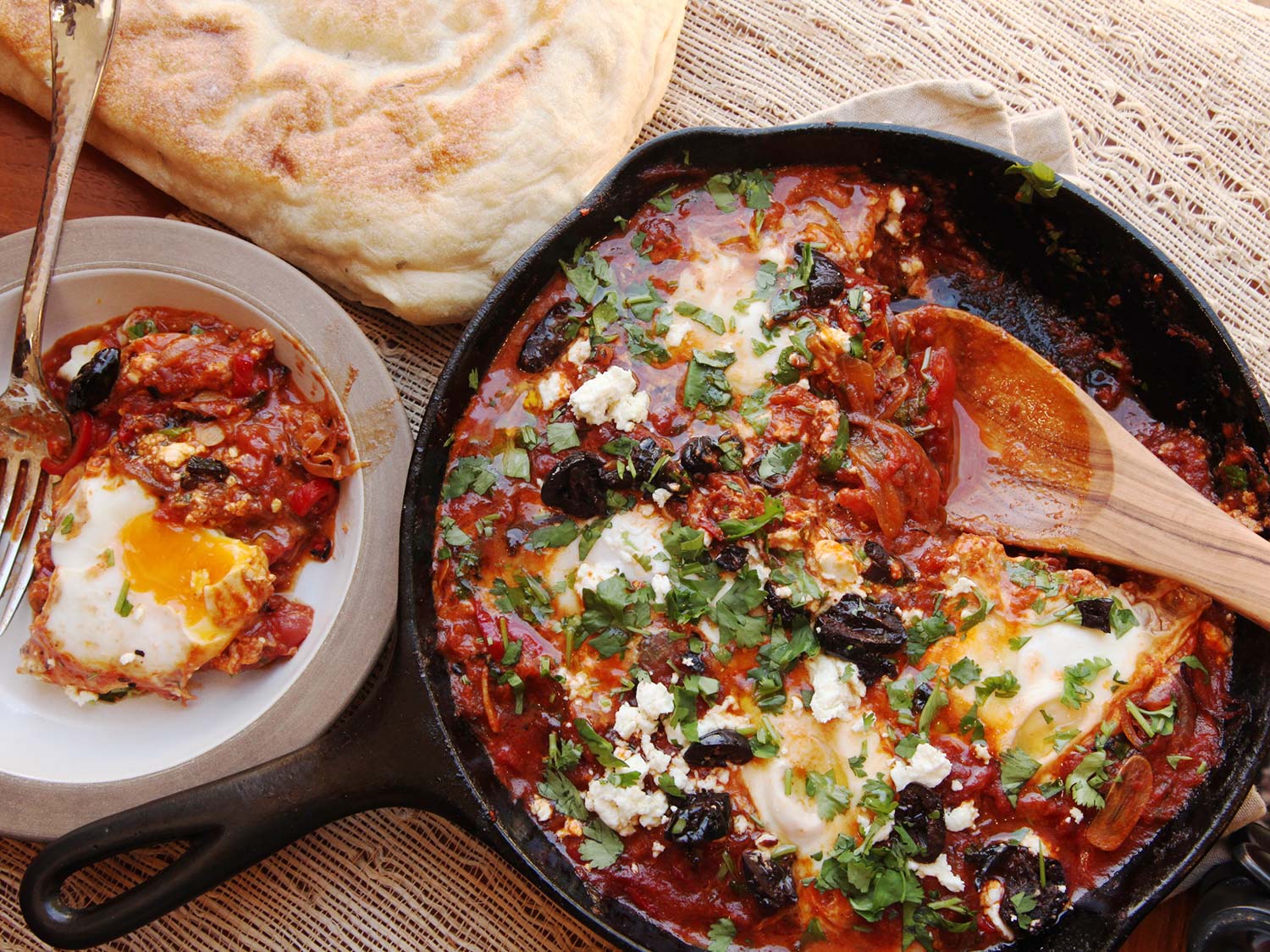 How to Make the Perfect Shakshuka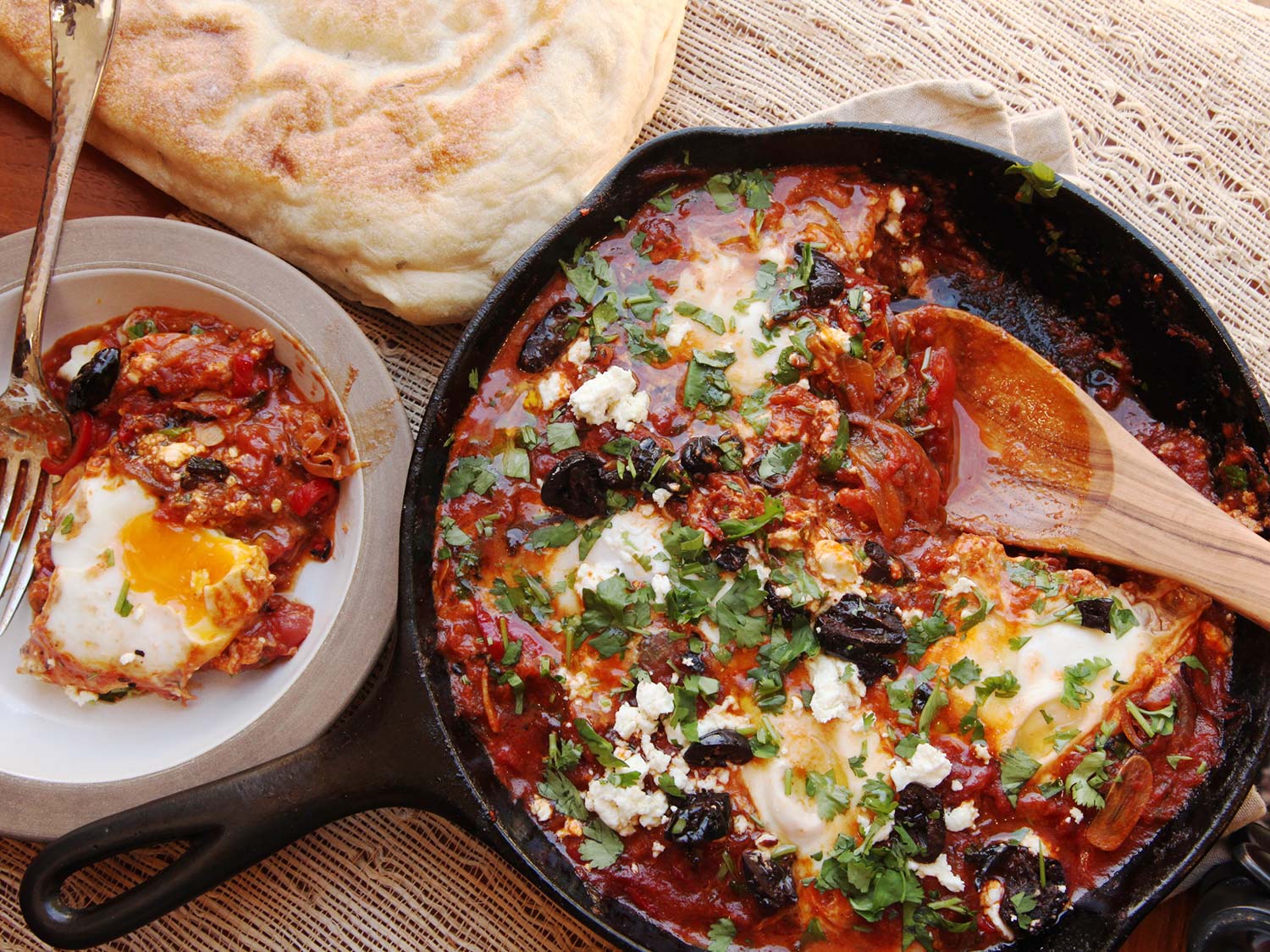 Coined one of the most delicious egg dishes in Middle Eastern cuisine, shakshuka is rich in flavor, hearty, and can be eaten for breakfast, lunch, or dinner. Learn how to make this traditional Israeli favorite, perfect for sharing, below.
What you'll need:
4 eggs
1 red onion
2 cloves worth of crushed garlic
2 red peppers and 1 yellow pepper, sliced
Cumin
Chili powder
Turmeric
Paprika
Coriander
Fresh tomatoes or tins of chopped tomatoes
Tomato puree
Sugar
Olive oil
Start with a saucepan, and heat two tablespoons of olive oil on moderate heat.
Next, begin to add in your vegetables, beginning with onions. Once the onions have softened, add in peppers and garlic, (adding in more olive oil as needed), and fry those for five minutes, or until the contents of the pan are soft and caramelized.
At this stage, begin to add in your spices, including salt and pepper, as well as your tomatoes, which should be in both puréed and diced form. Leave the contents of your pan, (lid off), to bubble on moderate heat for ten to fifteen minutes, before adding a pinch of sugar.
Next, use a ladle or spoon to make wells, or slight concaves, in the mixture, and then crack an egg into each well. You want to leave the yolks whole.
Cook the mixture, along with the eggs, for another five minutes, or until the yolks have set. Once  cooled slightly, season with coriander.
Serve this savory dish with chunks of freshly baked bread, and enjoy!