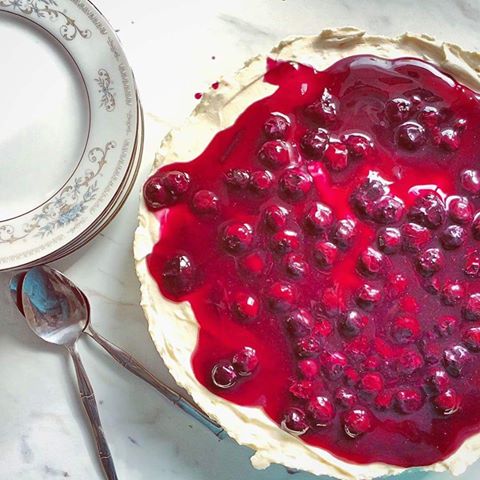 Mandy's No-Bake, Gluten-Free, No-Sugar-Added Cheesecake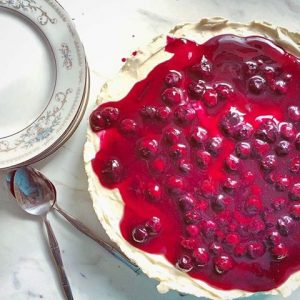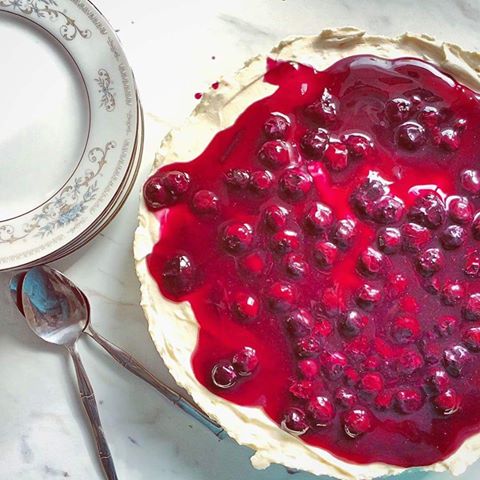 Fruit Topping
2 cups frozen berries of choice
1 cup water
3 Tbsp cornstarch mixed with cold water
Bring fruit and water to a boil. Add cornstarch and boil till thick. Remove from heat and let cool.
Cheesecake Filling
250ml whipping cream
Dash vanilla
2 pkgs cream cheese
Dash vanilla
1 Tbsp lemon juice
3/4-1 cup honey (depending on your sweetness preference)
Whip cream with vanilla until extremely thick. Set aside.
Whip together remaining ingredients.
Fold in whipped cream and gently combine.
Crust
2 cups salted sunflower seeds
3 Tbsp melted butter
1 Tbsp cinnamon
2-3 Tbsp honey
Process sunflower seeds into coarse crumbs.
Add remaining ingredients, mix well. Press into spring form pan. Fold cheesecake filling on top.
Chill and add cooled topping just before serving.
Recipe created by Mandy Atiyolil