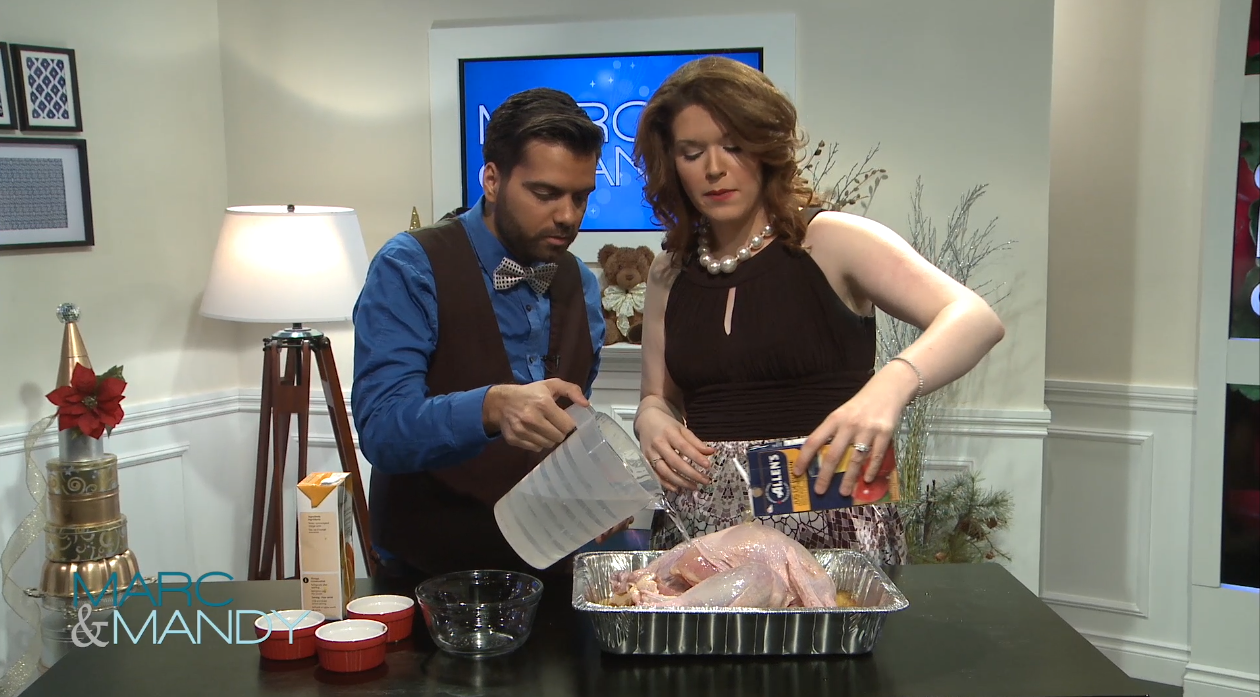 Marc & Mandy's Favourite Turkey Brine Recipe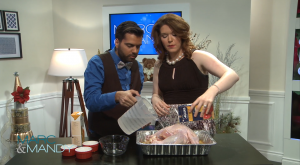 Ingredients:
Turkey
2 cups kosher salt
6 cups water
10 cups ice
1 tsp allspice
1 tbsp nutmeg
1 cup brown sugar
8 cups orange juice
8 cups apple juice
Supplies:
Cooler
Weber Smokey Mountain Smoker
Instructions:
1. Pour all the ingredients in a cooler.
2. Mix all the ingredients together.
3. Wash the turkey. Remove the neck and giblets from the turkey cavity.
4. Place the turkey in the brine. Brine for 11-16 hours.
5. Smoke the turkey 30 minutes for each pound.
6. Enjoy your juicy, smoked turkey!