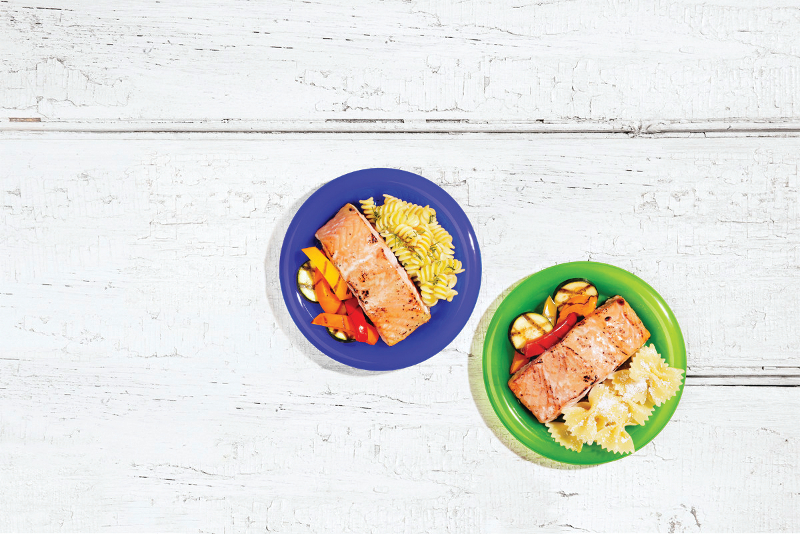 Planked Maple-Ginger Salmon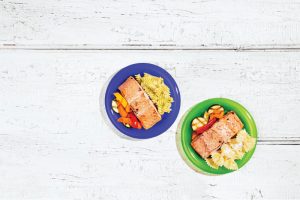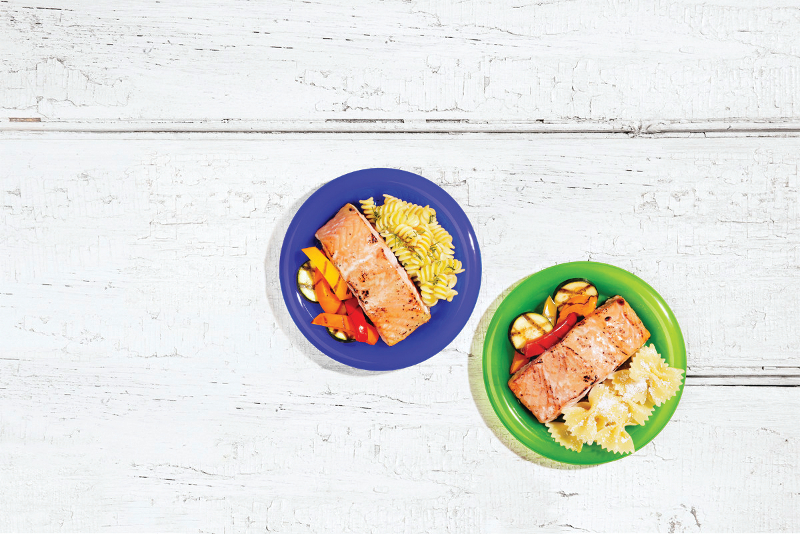 Nothing says summer quite like a delicious dinner made on the barbecue. This year, why not try something extra when preparing your next salmon fillet? By adding a cedar plank to your barbecue routine, the salmon will pick up a woodsy flavour, along with the smokiness from the grill. Pair the salmon with sweet maple syrup and rice vinegar, and the kids will be begging for seconds. Grilling experts at Walmart recommend the following recipe for an impeccable planked salmon.
Ingredients
1 cedar plank
2 tbsp rice vinegar
2 tsp maple syrup
2 tsp grated ginger
2 tsp olive oil
4 skin-on salmon fillets
2 lemons, thinly sliced
1/2 tsp salt
Directions
Soak cedar plank in warm water for 30 minutes.
Combine vinegar, syrup, ginger and oil in a small bowl. Place salmon in a resealable bag or shallow dish and brush with half of maple mixture.
Preheat grill to high. Place soaked plank over grill. When it starts to smoke, flip and lay lemon slices over toasted side. Place salmon skin side down on top of lemons and sprinkle with salt. Cook, lid closed, for 5 minutes. Brush with some of the reserved maple mixture.
Continue cooking until salmon flakes slightly when pressed, about 10 to 15 minutes.
Remove from plank. Drizzle with maple mixture.
If you loved planked maple-ginger salmon, next time plank other protein like beef or chicken. For a vegetarian or vegan option, swap out the salmon for your favourite veggies, like zucchini or squash.
For additional recipes and barbecue ideas, visit walmart.ca/discoverfresh.
www.newscanada.com