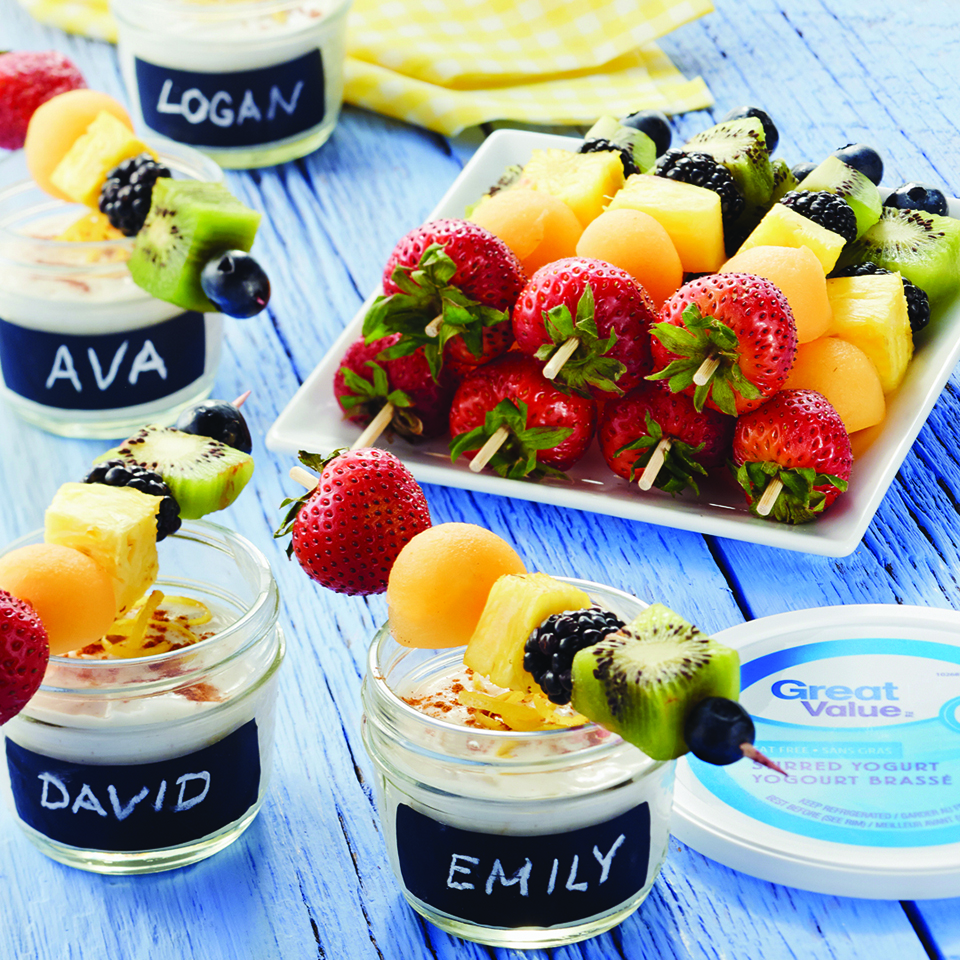 Rainbow Fruit Skewers with Creamy Lemon Dip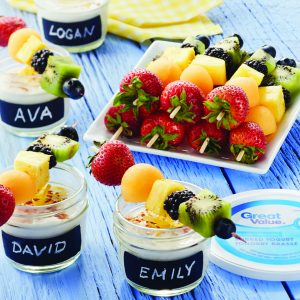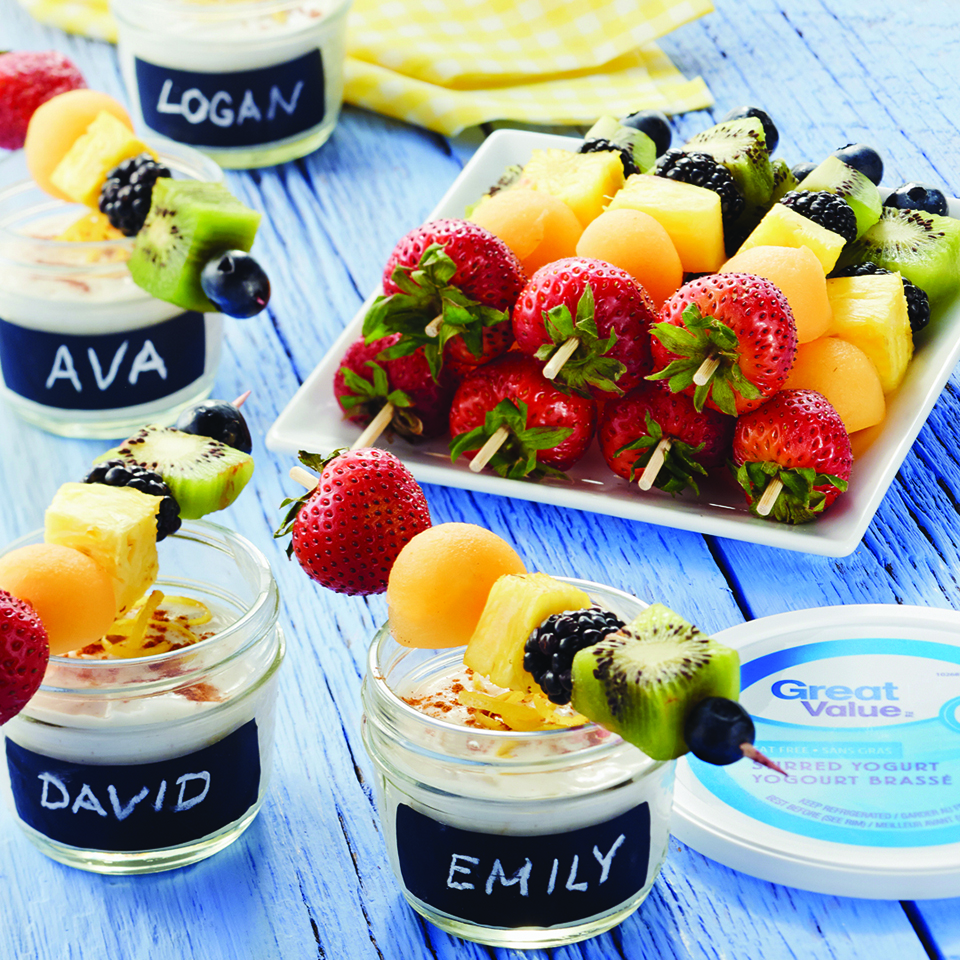 These delicious skewers are easy to make plus the creamy lemon dip adds a great boost of flavour and is perfect for parties.
You can make both the skewers and dip ahead of time. Simply wrap skewers tightly with plastic wrap or place in a resealable bag and refrigerate up to 12 hours. The dip can be made up to 24 hours ahead.
Rainbow Fruit Skewers with Creamy Lemon Dip
Makes: 10 skewers
Ingredients:
Fruit Skewers
10 small strawberries
10 cantaloupe balls or peach wedges
10 pineapple wedges or banana chunks
10 kiwi wedges or honeydew balls
30 blueberries
10 purple grapes
Creamy Lemon Dip
1 cup plain Greek yogurt
1 tbsp Great Value Honey or Maple Syrup
Zest of 1 lemon
Pinch cinnamon
10 short bamboo skewers
Directions:
Whisk yogurt with honey, lemon and cinnamon. Set aside.
Skewer the fruit in a rainbow pattern. Serve alongside dip. Tip: If skewers start to splinter, use a twisting motion to skewer fruit.
Find more recipe inspiration, visit walmart.ca/recipecentre.
www.newscanada.com