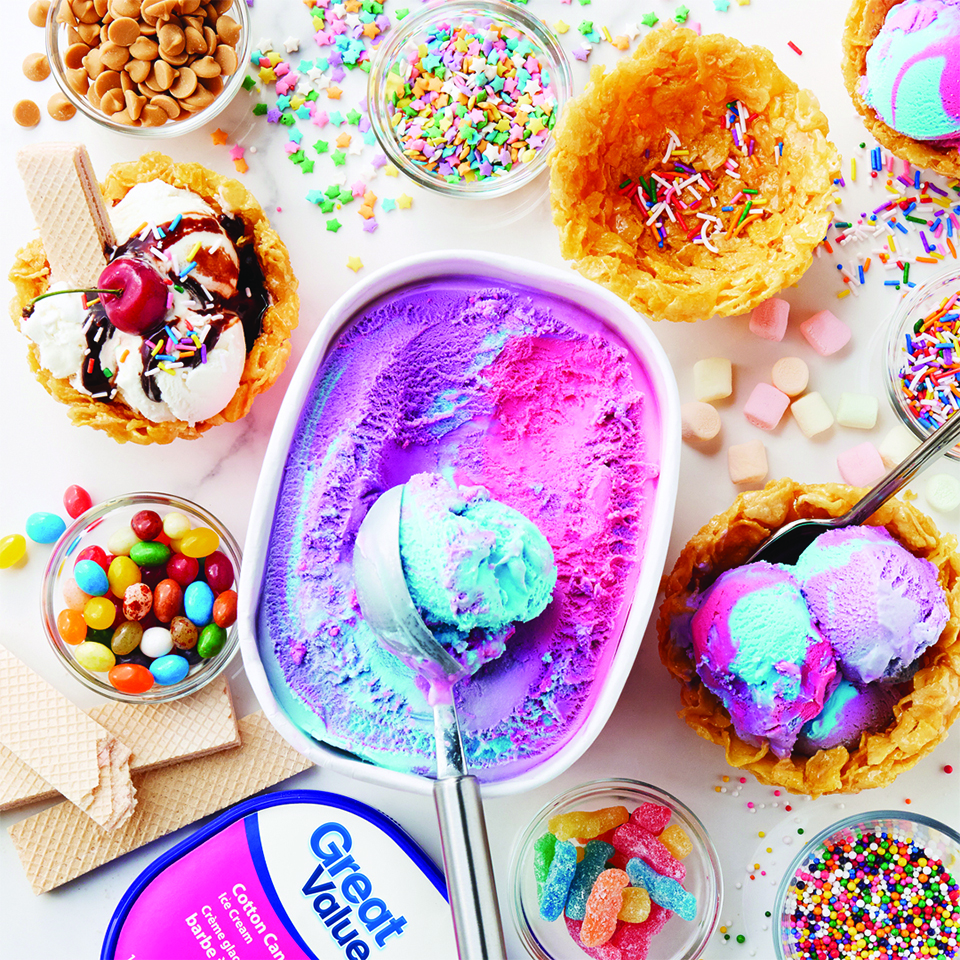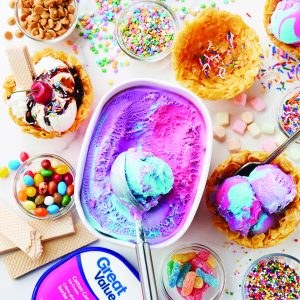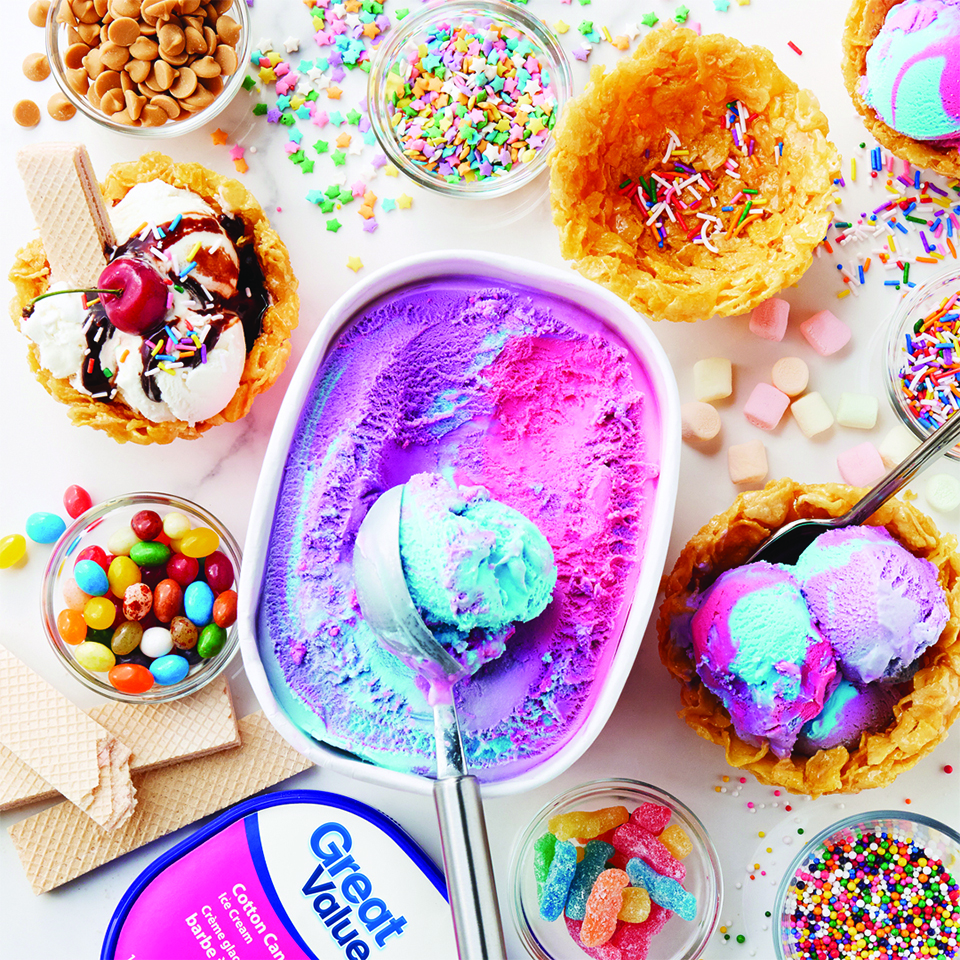 Cones are great but crunchy, sweet ice cream bowls can be the centrepiece of a delicious dessert.  Hosting a party? Offer guests a selection of ice creams and toppings for an easy and decadent sundae bar everyone will surely love.
Sweet and Chewy Ice Cream Bowls          
Ingredients:
2 tbsp Great Value Butter, plus more for greasing
2 1/2 cups Great Value Marshmallows (20 large)
3 cups corn flakes cereal
Sprinkles (optional)
Instructions:
Grease the inside of 4 small cereal bowls with butter.
Melt butter in a medium saucepan over medium heat. Add marshmallows and stir until melted.
Remove from heat and stir in cereal. Working quickly, divide mixture among prepared bowls. Shape cereal mixture into bowl shape using a wooden spoon or rubber spatula, trying to close any gaps in order to form a cereal bowl. It's okay if the cereal gets crushed.
Add sprinkles. Let stand until set, about 20 minutes.
Release marshmallow cereal bowl from outer bowl and use for ice cream, such as Great Value Cotton Candy Ice Cream.
Tip: You can make these bowls up to six hours in advance, giving you plenty of time to move on to other party preparations before your guests arrive.
Find more recipe inspiration, visit walmart.ca/recipecentre.
www.newscanada.com