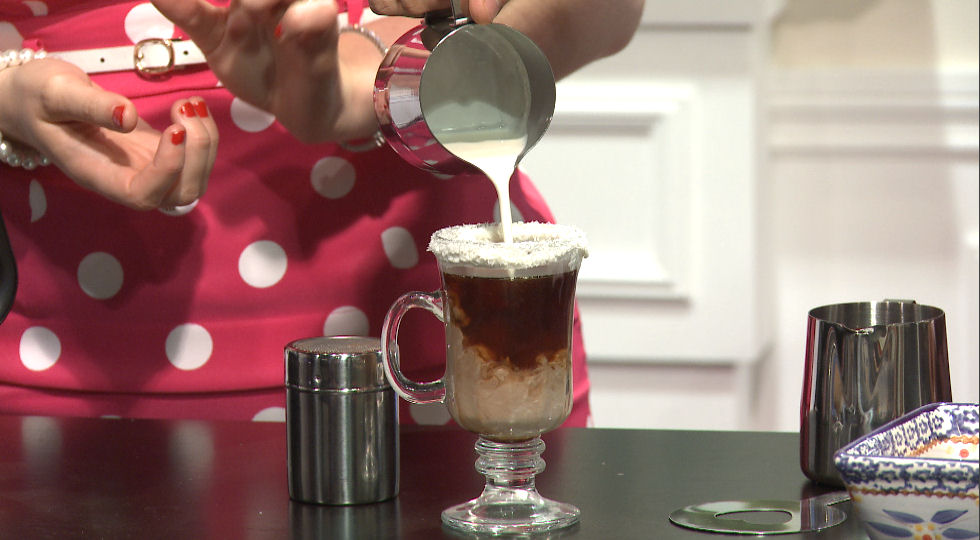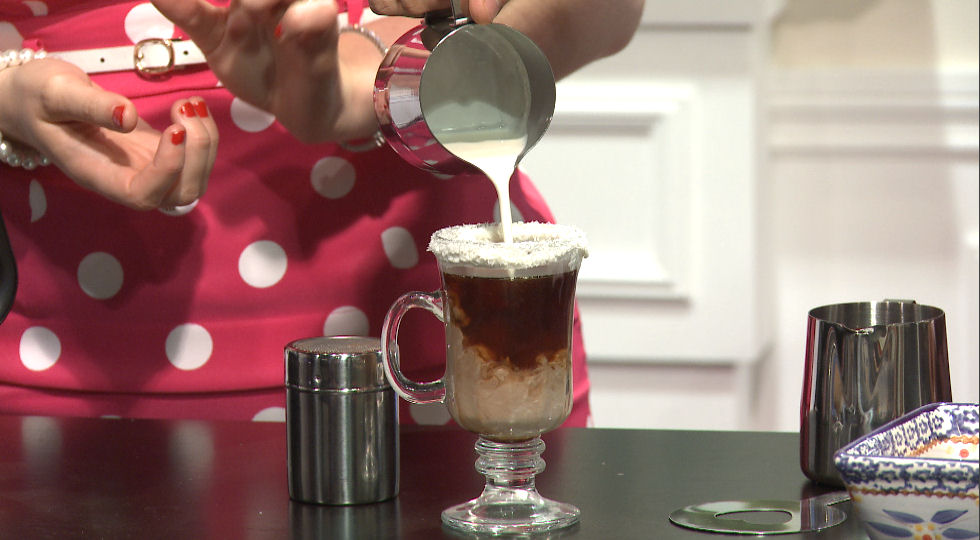 Cafe Mocha Recipe
Ingredients:
¾ cup coffee
1 oz cream
2 tbsp chocolate syrup
Rimmer:
Shredded coconut
Whipped cream
Decorating options:
Whipped cream
Frothed milk
Chocolate Syrup
Cocoa
Coconut
Instructions:
Make coffee using a Krups Lattacino coffeemaker.
Dip the rim of the cup in whipped cream.
Then dip rim in shredded coconut. Make sure to fully cover whipping cream with shredded coconut.
Fill the cup ¾ full with coffee.
Add the cream and stir.
Add chocolate syrup and stir.
Top with either whipped cream or frothed milk using the Krups Lattacino coffeemaker. Decorate as desired using the chocolate syrup, cocoa and coconut.