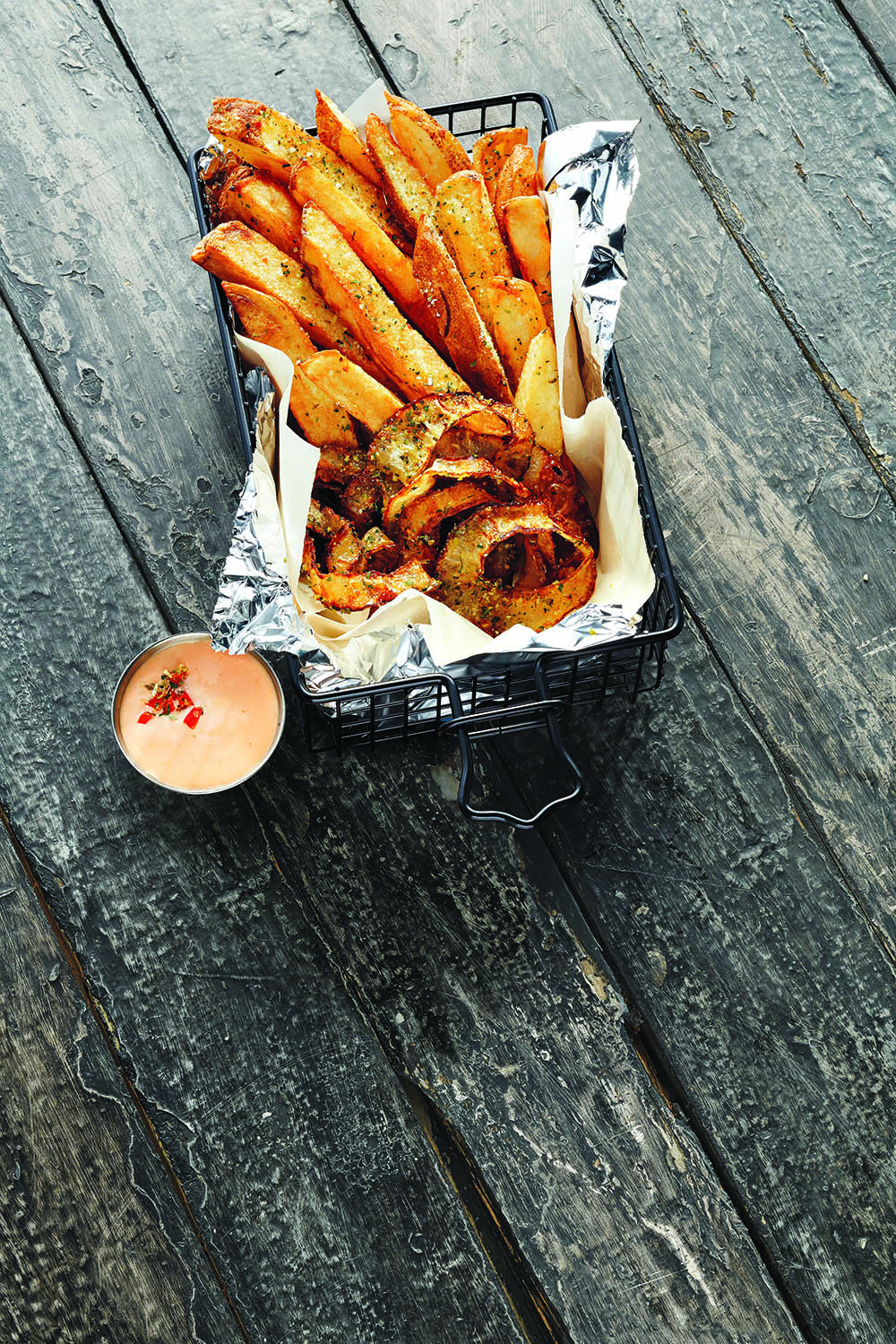 Scrumptious Campfire Snack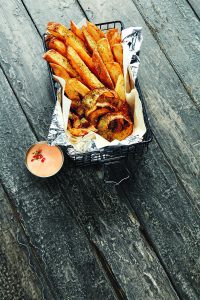 Whether you're deep in the woods camping or hanging out in your backyard, these rustic fries are best cooked over an open fire. With just the right crispiness and seasoning, they are sure to be a real crowd pleaser. Finish off your campfire meal with a delicious treat, like s'mores or grilled fruit, cooked over the embers.
Campfire French Fries
Ingredients:
3 large russet potatoes, sliced into 1/2-inch slices
1 large white onion, cut into 1/2-inch slices
3 to 4 cups canola oil
1 tsp Italian seasoning
1/4 tsp garlic salt
1/4 tsp salt
Directions:
Fill a large pot with canola oil until 1 inch deep. Heat until it reaches 375° F on a candy thermometer.
Add half the potatoes, then half the onion. Do not crowd the pan. Fry, stirring occasionally, until golden and crispy, about 12 to 15 minutes. Remove and drain on paper towels.
Repeat with remaining potatoes and onions. Toss fries and onions with seasoning until coated.
Find more fun meal ideas and recipes for the whole family online at walmart.ca/discoverfresh.
www.newscanada.com