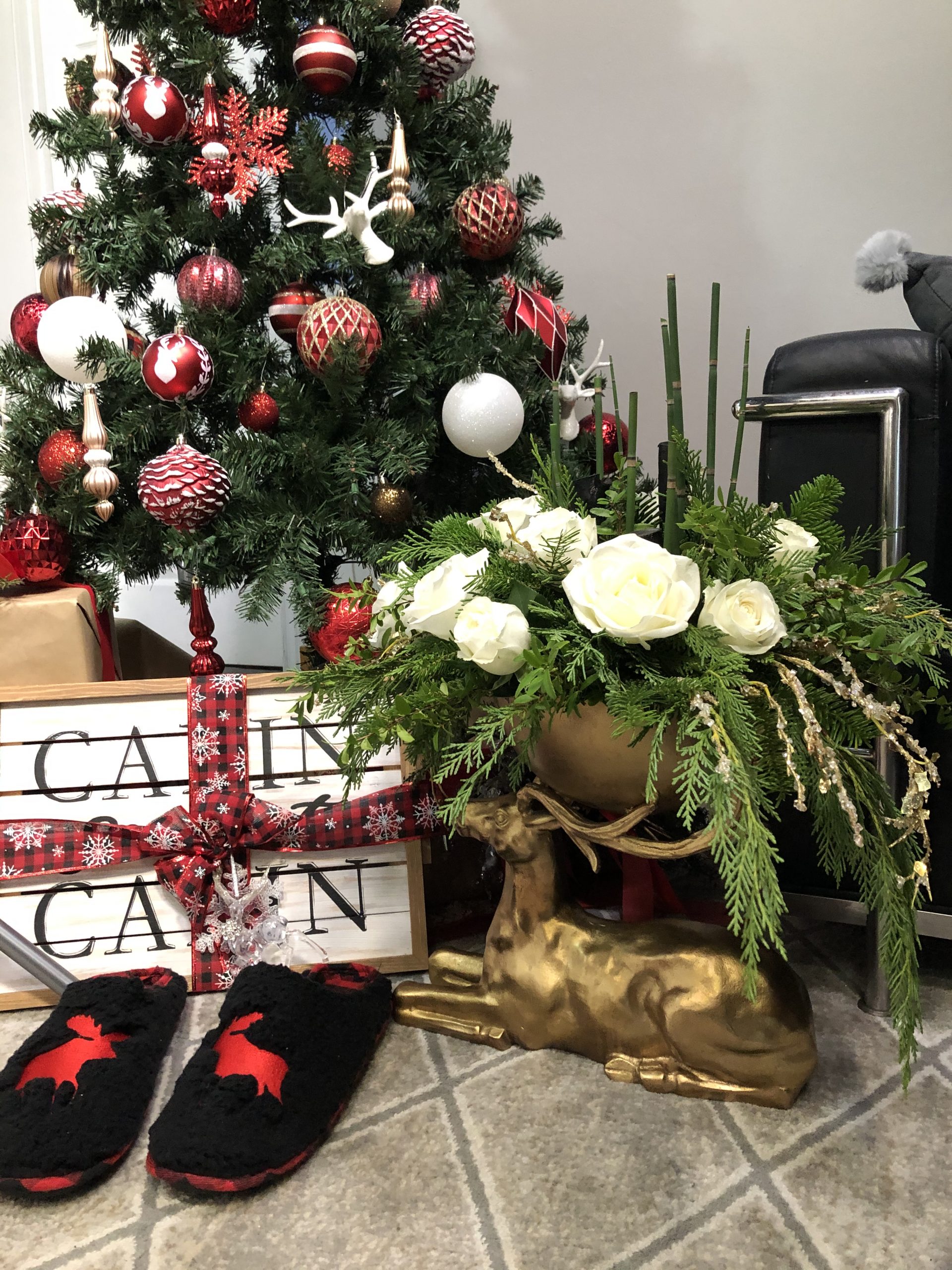 Setting the Stage for Christmas
FLORAL DESIGNER PEGGY WIEBE TURNS THE MARC & MANDY SHOW STUDIO INTO AN ELEGANT WONDERLAND! – The Little Flower Shop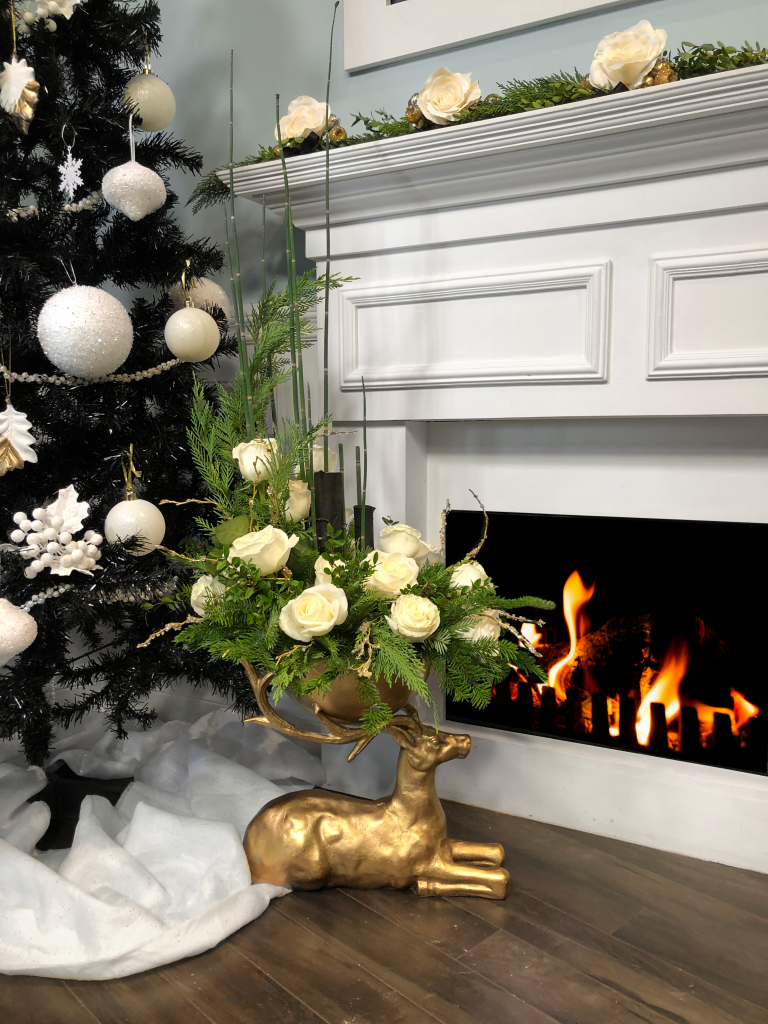 The "living" wall in our studio is a favorite spot and offers plenty of opportunity to add holiday flair. Christmas ornaments in white and gold, hung from delicate black ribbon, add a holiday touch that is the perfect blend of effortless style and elegant luxury.
Sometimes, simple is best! Adding a few gorgeous faux roses with gold berries and black ribbon to a garland of fresh pine creates a mantel top that is absolutely stunning and elegant in its simplicity.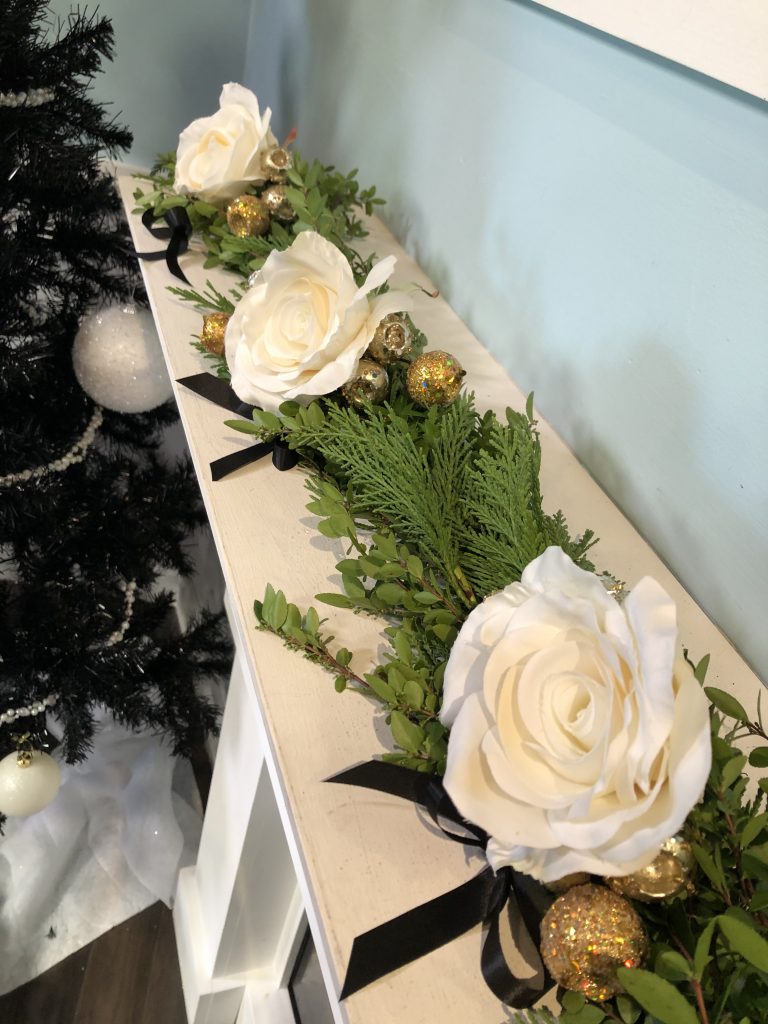 A painted gold decorative deer head gets an elegant holiday makeover with a touch of glitter and a simple black wreath.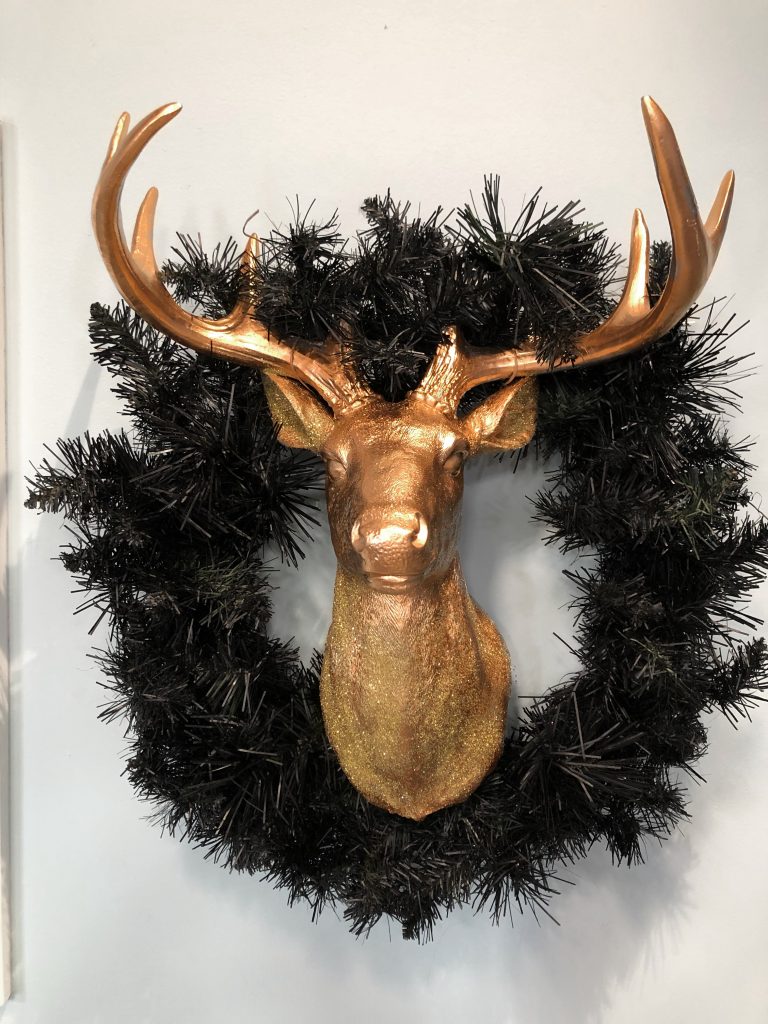 Fresh flowers add warmth and luxury to any space. This set of gold deer filled with holiday greenery and beautiful white roses are bold and elegant – and flexible as well! They can be displayed together as a set on a console table or a large dining table – or placed separately to add the elegance of fresh florals to a coffee table, next to a fireplace, in front of your holiday tree and more! The simple color palette allows these to work with any décor, from our glam white and black set to our traditional red and green holiday set!