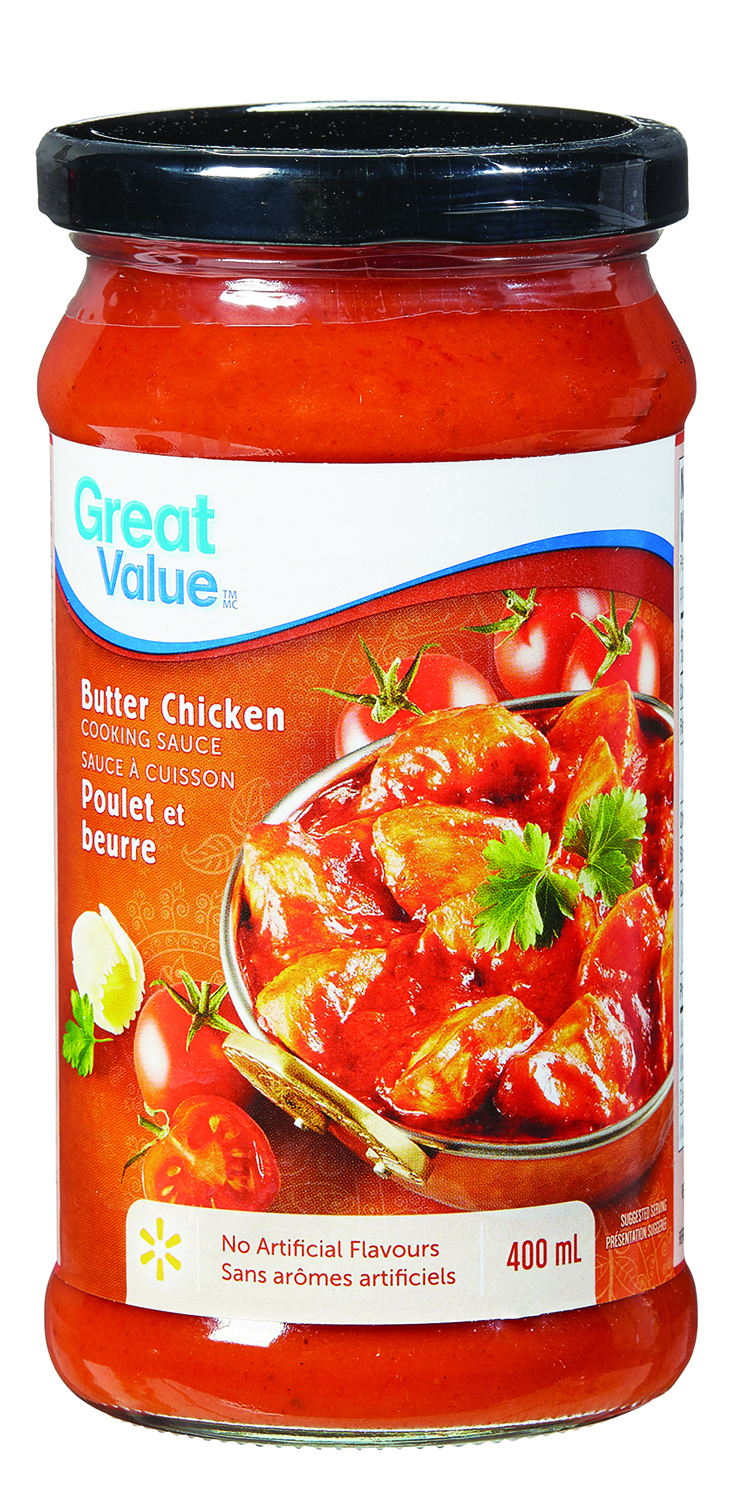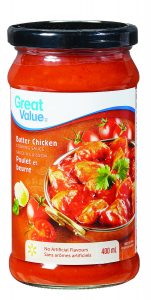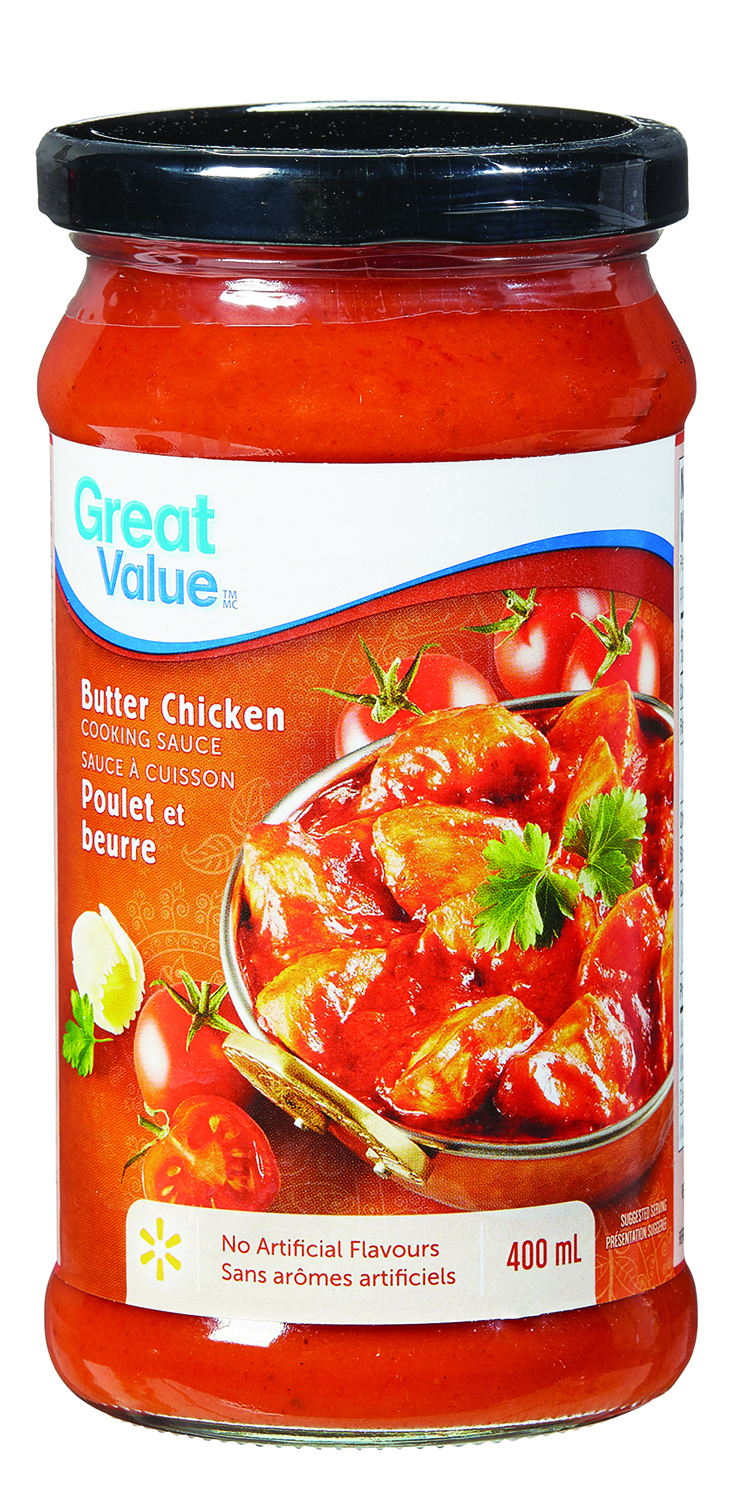 Butter chicken is a family favourite and an easy step into Indian flavours that even kids will enjoy. Use a butter chicken sauce to make this classic dish an easy and quick homemade meal. The addition of chick peas adds fibre, protein, and is an inexpensive way to stretch a meal to feed more people at your table.
Butter Chicken
Serves 4
Ingredients:
• 6 boneless, skinless chicken thighs, trimmed of fat
• 1 tbsp canola oil
• 1/4 tsp salt
• 400 mL jar Great Value butter chicken sauce
• 1 1/2 cups frozen peas
• 540 mL can Great Value chick peas, drained and rinsed
• Fresh cilantro (optional)
Directions:
1. Cut chicken into large cubes. Heat a large, deep frypan over high. Add oil, then chicken and salt. Cook 2 to 4 minutes or until chicken is partially cooked and slightly golden.
2. Reduce heat to medium-low and pour in sauce. Cook covered for 5 to 8 minutes or until chicken is fully cooked. Stir in peas and chick peas and cook another 3 to 5 minutes or until heated through. Stir in cilantro. Serve over rice.
Sauce is available exclusively at Walmart.
www.newscanada.com