Support Young African Women While Holiday Shopping
If overcrowded malls and marked-up prices aren't for you, why not purchase a handmade item that will both enchant the recipient and help send a girl to school?
Beautiful World Canada is a Toronto-based charity that focuses on providing scholarship funds to young women in Uganda, Rwanda, and Sierra Leone. The organization works with various partners.
While primary education has become mandatory in many countries, women are underrepresented in post-secondary studies. Without this higher education, many young women are unable to acquire the skills and certifications needed to make them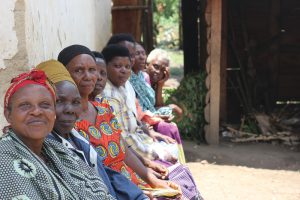 successful in the work force. This is why Beautiful World concentrates on providing college and university scholarships in order to ensure a girl's education doesn't end for financial reasons.
In Uganda, Beautiful World partners with a grandmothers' support group for families suffering from HIV/AIDS. These grandmothers are the caregivers ( parents once again after losing their own children to AIDS. They make incredible baskets, jewelry and other crafts in their small villages and the organization has recently started selling these handicrafts in order to support the education of their granddaughters.
By purchasing a grandmother's handicraft, you can help support one of the hundreds of young women whom Beautiful World is putting through school. Find more information at www.beautifulworldcanada.org.
www.newscanada.com