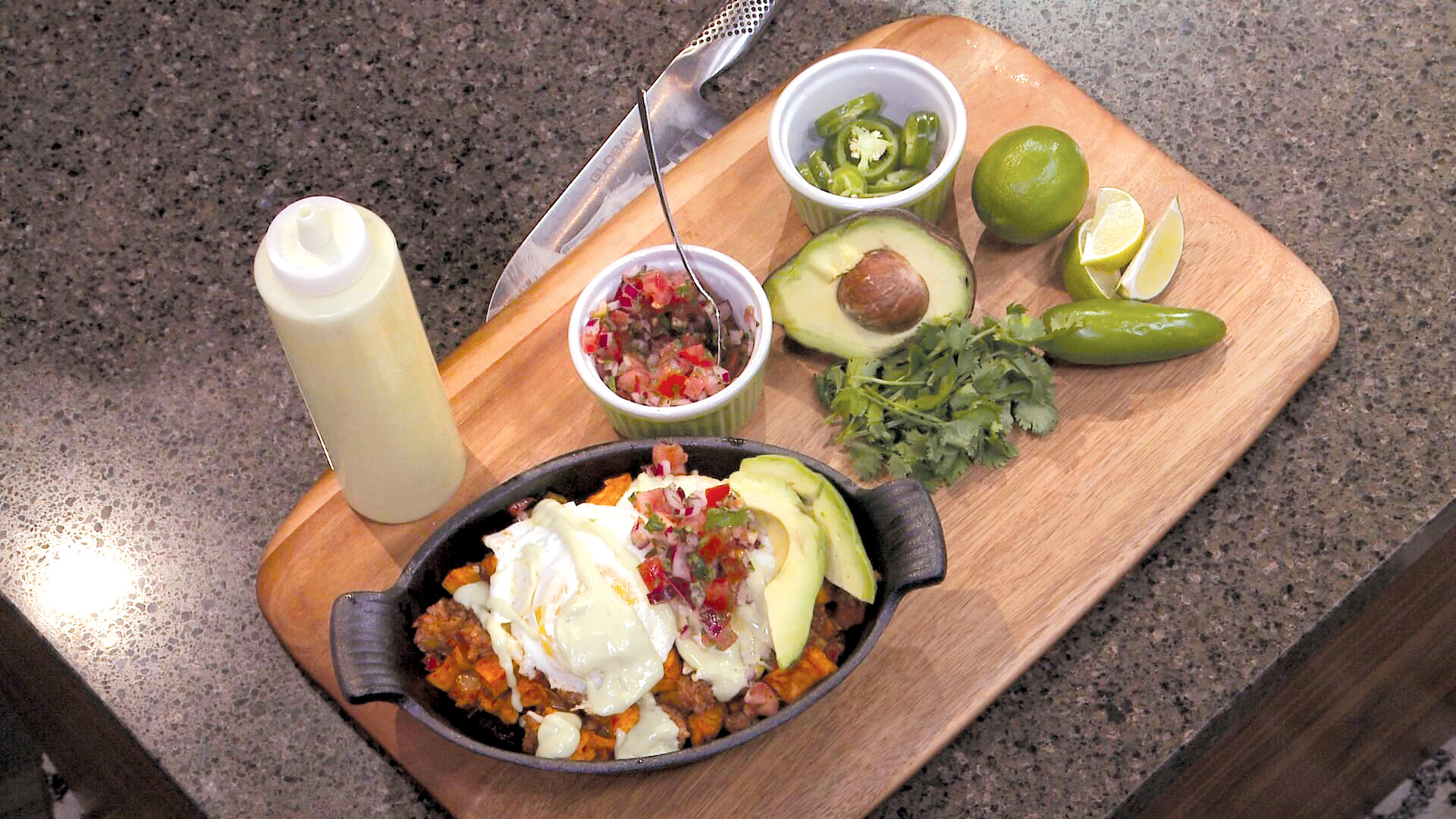 Sweet Potato Chorizo Hash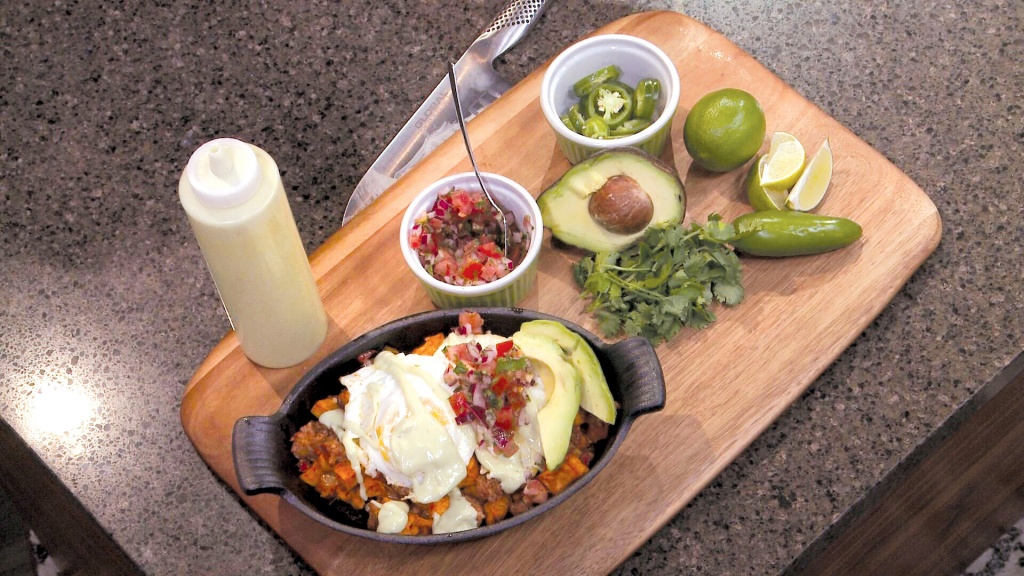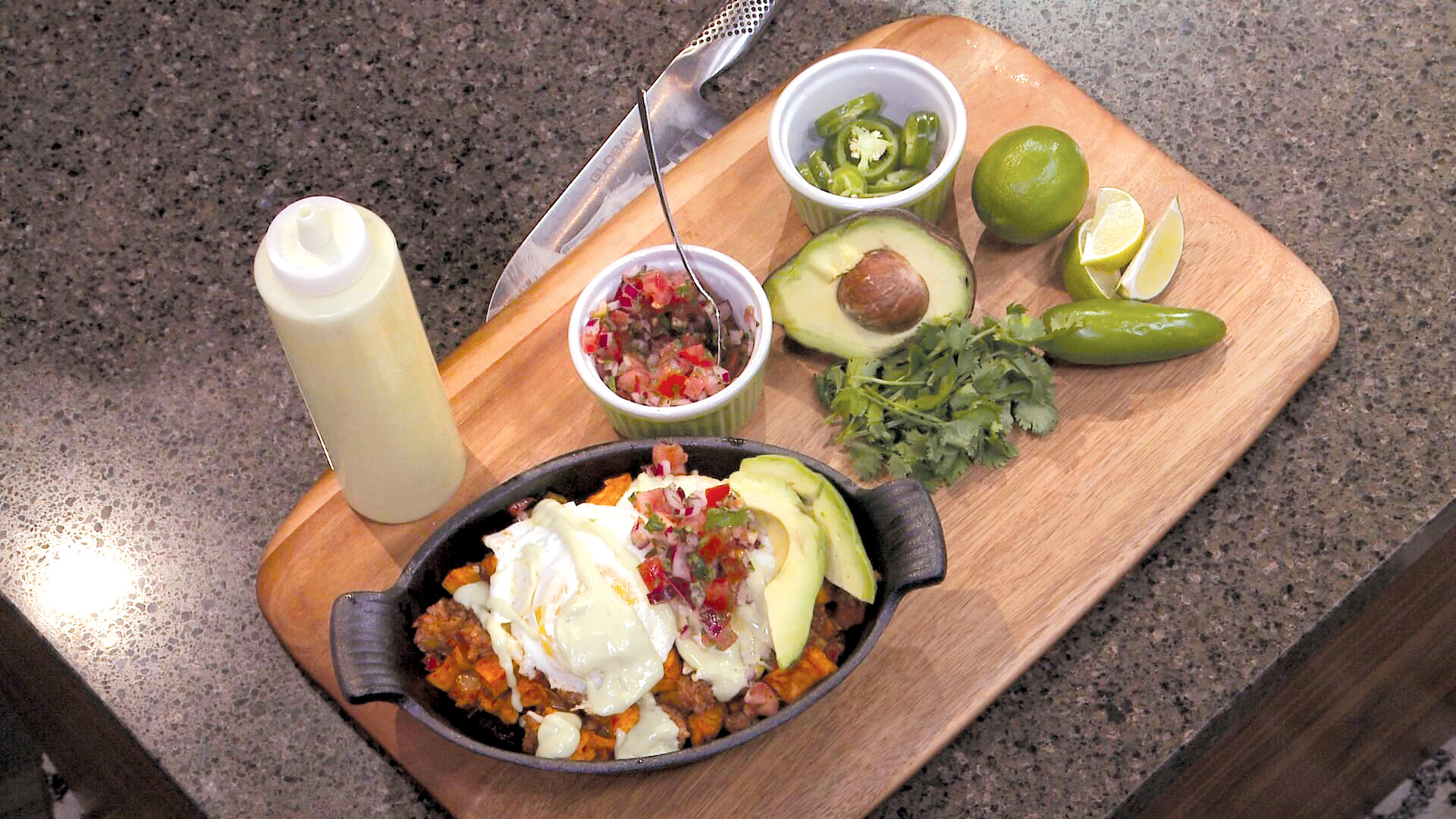 Ingredients
1 large yellow or red onion, diced
1 Bell pepper, diced
2 T canola oil
1 t Smoked paprika
1 t chili powder
8oz spicy chorizo
4C diced sweet potato (you can bake them at 350, for 20 min before, otherwise dice small so they cook fast)
Avocado Crema
1 avocado
1 lime, juiced
1/4C Sour cream
Salt, to taste
Water, if needed
*Blend all ingredients together
Toppings
Pico de Gallo
Fresh jalapeños, sliced
Cilantro
Avocado Crema
Sliced Avocados
Lime Wedges
Directions
Heat a large cast iron skillet over high heat with oil.
Add the onions, bell peppers and spices and saute until translucent and soft, about 5 minutes.
Add chorizo to the pan and stir to combine. Let the chorizo brown, about 4-5 minutes.
Reduce heat to medium, add in the sweet potato and stir to combine. Pour in 1/4 cup of water and cover to steam the potatoes. (if you pre baked don't add water) This will take about 10 minutes. Stir every few minutes to loosen up the bits on the bottom.
Once the potatoes are soft and hot crack in the eggs, over hash Cover and cook another 3-5 minutes until the whites are set but the yolks are still runny.
To serve, top with desired toppings. Serves 4.
Recipe by Chef Rob, As Seen On The Marc & Mandy Show