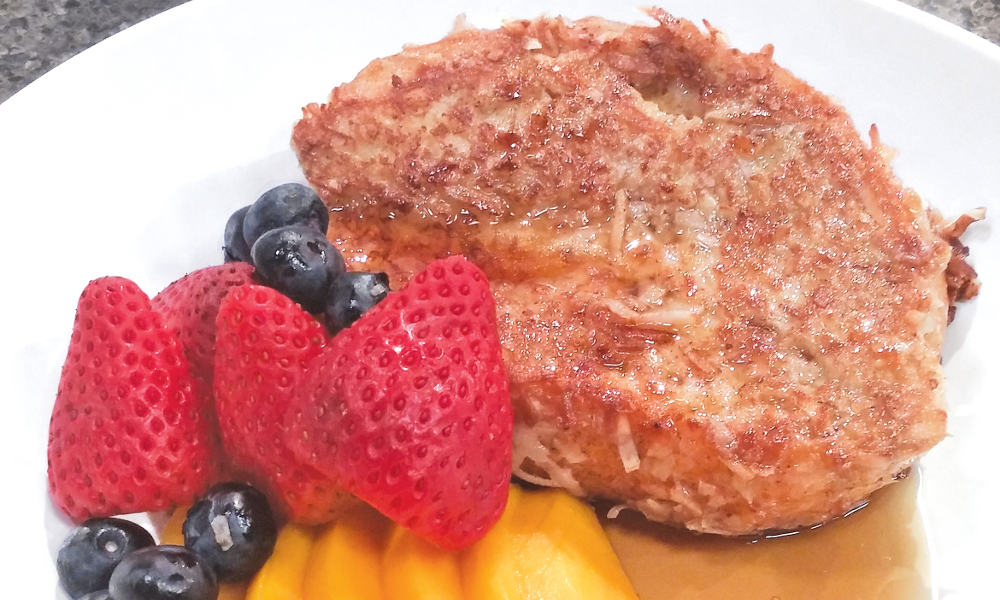 Chocolate Stuffed Coconut Crusted French Toast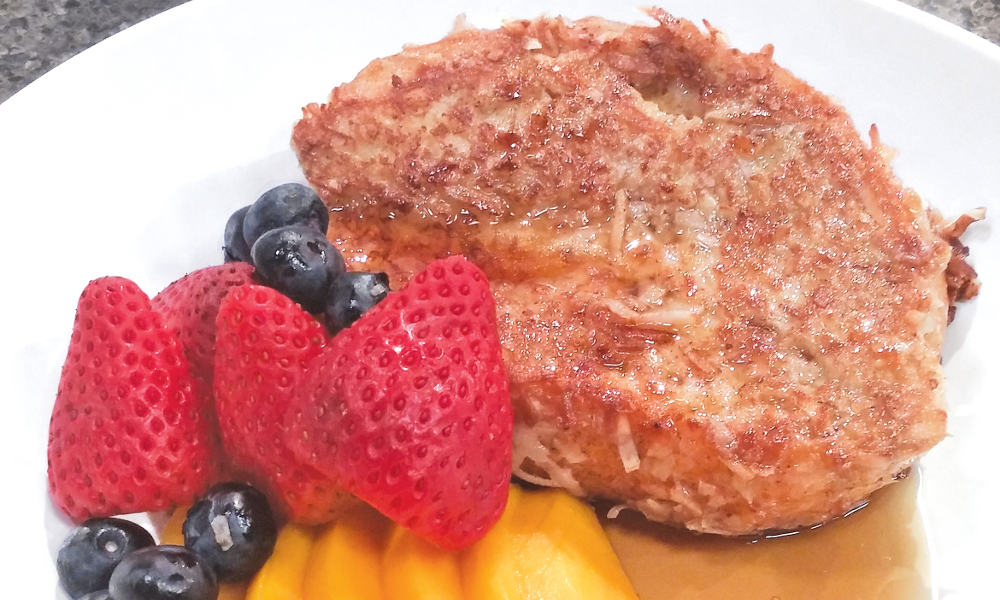 Ingredients
3 large eggs, beaten
1C coconut milk
½ t coconut extract
½ t vanilla extract
1t  Cinnamon
½ t  Nutmeg
pinch of  salt
1C  shredded sweetened coconut
3-4 slices of French bread, sliced down the middle (not all the way through)
4-6T chocolate hazelnut spread
Maple syrup, strawberries, mango-for serving, if desired
DIRECTIONS:
Whisk together the eggs, coconut milk, coconut extract, vanilla extract, cinnamon, nutmeg and salt. Place the shredded coconut on a plate.
Spread chocolate spread inside the slice of bread, and close.
Dip both sides of each slice of bread into the egg mixture. Dip both sides of the coated bread into the shredded coconut.
Meanwhile, heat a large non-stick frying pan or a griddle to medium to medium-high heat. Cook the slices of bread until golden brown on one side and then turn and cook the other side. Serve immediately or warm in a 200 degree F oven.
Serve with maple syrup, strawberries, mango, if desired.
Recipe by Chef Rob, As Seen On The Marc & Mandy Show