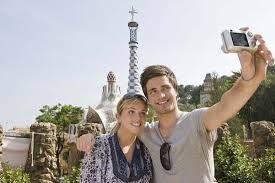 Tricks for Cutting Travel Costs
Travel can be expensive and the cost of things like hotels, airline tickets, food, etc; can seriously weight you down.  Cost is often the number 1 reason individuals don't travel more often.  Here are some tips to cutting down your travel costs.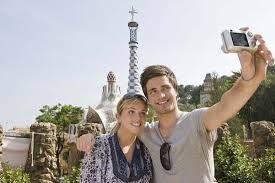 1.  Flights to small airports can be less expensive then flying a major, international airline.  Just remember to calculate in taxi fares if the smaller airport is further from your destination.
2.  A lot of airlines advertise their sales for Tuesdays.  This may mean that you have to wait a couple of days to get that awesome vacation deal, but you will be saving significantly on the airline tickets.
3.  Split the entrees while on vacation.  Instead of ordering all separate meals, order one meal and split it between you two.  Restaurant portion sizes are big in most restaurants and sharing also saves you from having to carry around a foil swan when you want to go see the sites and do other things.
4. Stay in hotel/condo with a kitchen.  Not only will you know what you are eating but you save money on having to eat at a restaurant for every meal.
5.  Take advantage of hotel freebies.  Most hotels these days offer free things like breakfast, gyms, movies, toiletries, etc.  Why not take advantage of that?  Don't be afraid to ask, that's what they are there for.
6. When visiting abroad, ask the locals where the best affordable places to eat are, ask then where the best attractions are and so forth.  They will also know where the best deals are.  Chances are, the less touristy places will have the best deals and be more relaxing.
7.  Skip the gift shop and go to the dollar store.  Have you noticed that most of the trinkets you pick up at the gift shop end up thrown out or discarded before long?  If you have little ones, you can create an activity bag of things to do:  small toys, snacks, and activities to keep the little ones busy.  They will be excited to have something new and it will cost much less then similar items at the tourist gift shops.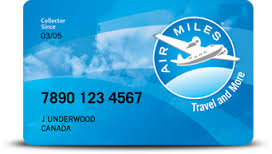 8.  Spend your points and miles.  When you go on vacation, that's the best time to spend all those air miles, points and so on.  Most membership cards come with a perk or two or three that you don't know exist.  Use em!  That's what they are there for!
9.  Visit cheap countries.  This is kind of a no brainer.  A weekend in Paris or Disney will cost you your life savings and then some.  Why not go to countries that have a great exchange rate like Greece or Japan?  Research several destinations before choosing your final travel plan.
10.  Use plastic for big buys and cash for little ones.  Most credit cards will hit you with a foreign transaction fee every time you make a purchase out of country.  It's a great idea to try and use local currency for smaller purchases.
Save