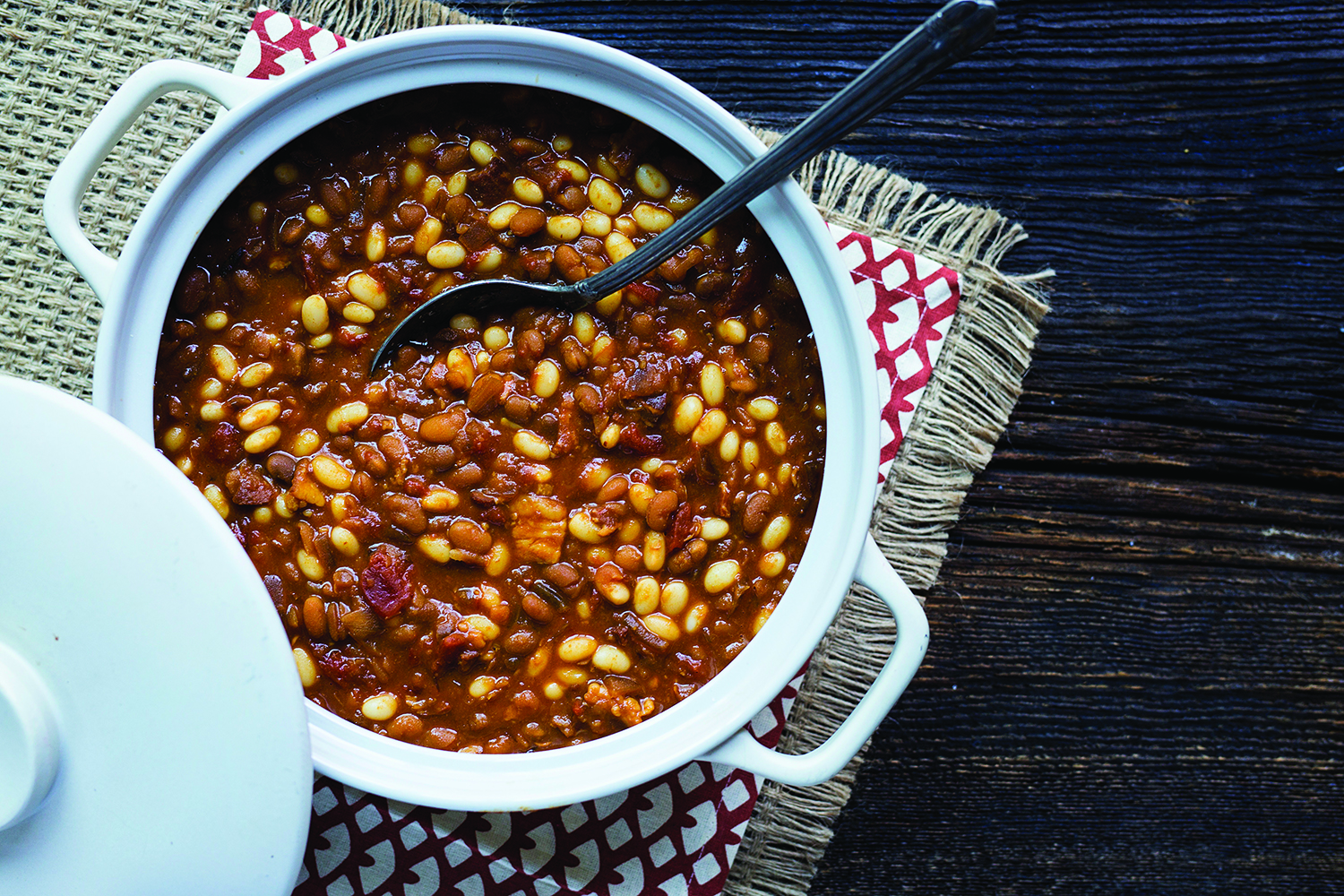 Comfy Slow-Cooker Baked Beans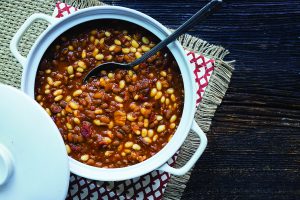 This classic baked bean recipe may take some time to prepare, but it's oh-so-worth-it. White beans are slow-cooked with molasses and bacon, making for a fragrant welcome home after a long day.
Comfy Slow-Cooker Baked Beans
Makes: 10 cups
Ingredients:
• 3 cups (750 mL) dry white pea beans
• 1 can (28 oz/798 mL) tomatoes, undrained and chopped
• 2 large onions, finely chopped• 3/4 cup (175 mL) ketchup
• 3/4 cup (175 mL) fancy molasses
• 1/4 cup (50 mL) packed brown sugar
• 1 tbsp (15 mL) Dijon mustard
• 1/2 tsp (2 mL) salt
• 1/4 tsp (1 mL) pepper
• 1/4 lb. (125 g) bacon, diced (optional)
Directions:
1. Rinse and sort beans. In a large Dutch oven or stockpot, cover beans with three times their volume of water (about 9 cups). Bring to a boil for 2 minutes. Remove from heat, cover and stand for 1 hour. Drain, discarding liquid.
2. Return soaked beans to pot along with three times their volume of fresh water. Bring to a boil, then reduce heat and simmer while covered; about 30 to 45 minutes or until tender. Drain, reserving 1 cup (250 mL) cooking liquid.
3. Place cooked beans and remaining ingredients into crock pot. Cover and cook on low for 8 to 10 hours.
Nutrition (per serving (1/10 recipe): Energy 336 kcal; protein 15 g; fat 1 g; carbohydrates 69 g; total dietary fibre 12 g.
Find more delicious bean recipes online at ontariobeans.on.ca.
Attention editors: This article is for distribution in Ontario only.
www.newscanada.com