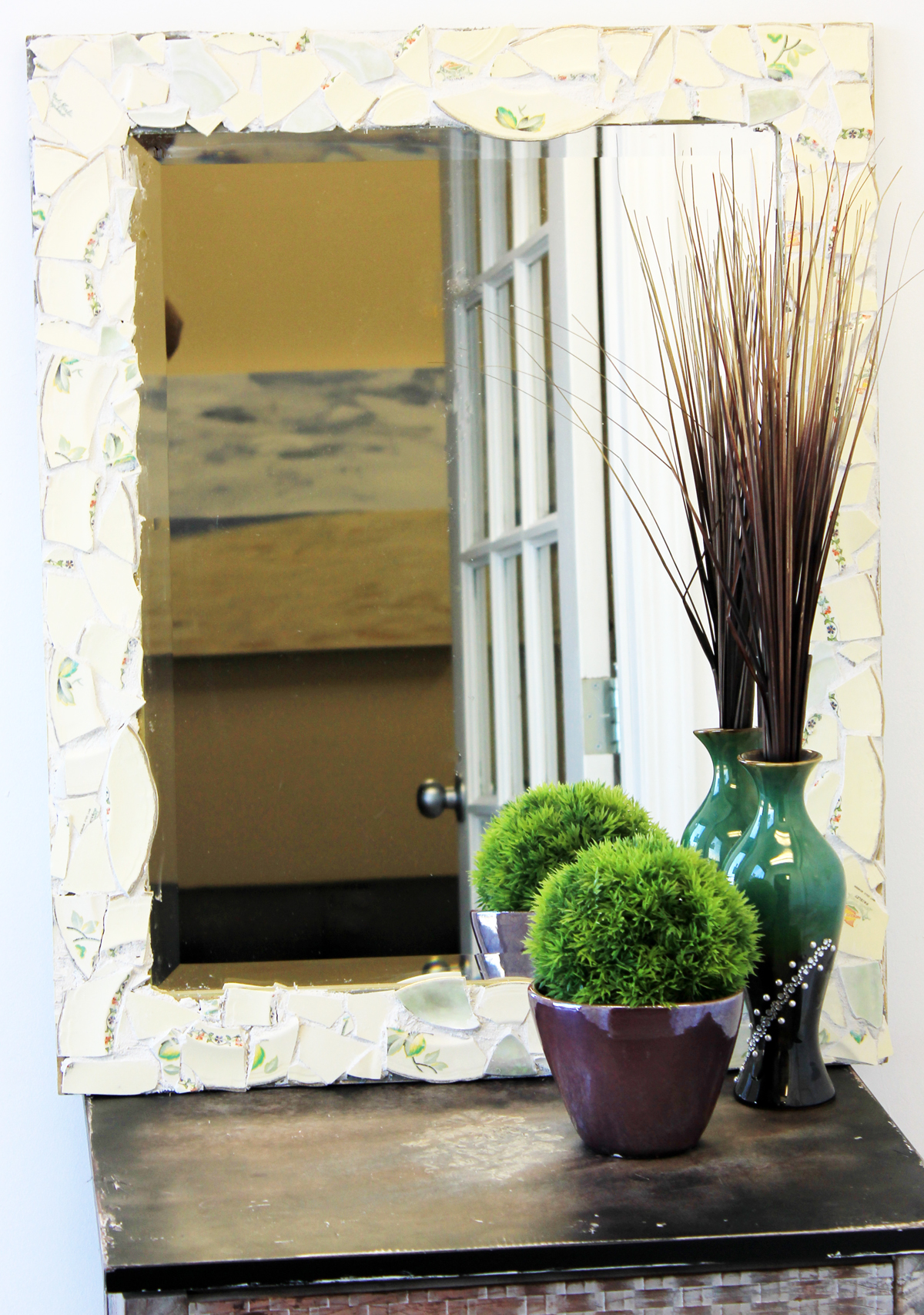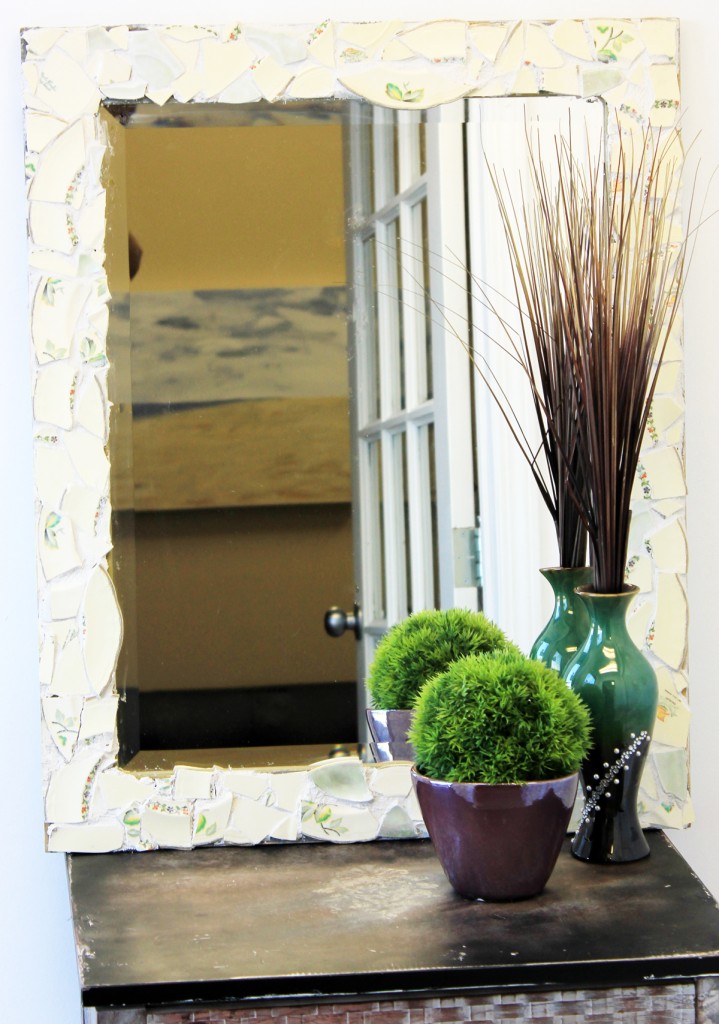 Dear Marc:
I collect old china plates and tea cups. I find them very pretty. I heard that you can break down china plates and use them to recover frames. I am curious how I could do this as I have a wide frame mirror that would look great in this effect.
Chelsea
Dear Chelsea:
I love the look of fine china in the morning! Well to think of it, I love it all the time. It's delicate, precious and often sports a unique pattern. I myself have collected a few china sets that I cherish but I'm the type of person that doesn't like to have things hidden away in a cupboard. Why not enjoy the finer things in life on a day-to-day basis? Why wait for a special occasion?
While contemplating the previous statement, I've selected a few plates to show you how to turn your mirror from drab to fab using a grouted look. This is fun project but requires safety goggles. The breaking of the China can get quite messy. You may also want to close your drapes so that the neighbours don't see you hammering your fine china. They may think you lost your bonkers but when they see what we have done with it, they'll run home and do the same.
Supplies:
Mirror with wide flat wood frame
Bondera tile adhesive
China plates
Hammer
Grout
Scraper
Cardboard box
Safety glasses
Gloves
Cloth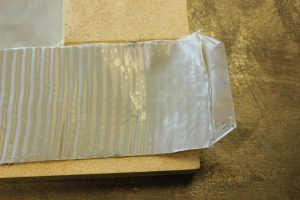 Step 1:
Put on your safety glasses and gloves. Lay two to three plates at a time in a small cardboard box. Break the plates using the hammer. Marc's tip: Be sure to break the plates in manageable pieces for your mosaic.
Step 2:
Cut and lay the Bondera tile adhesive on the frame of the mirror. Lay pieces of plate along the frame.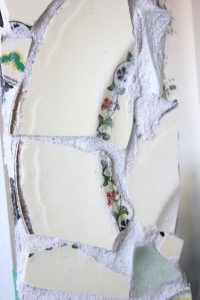 Step 3:
Grout the crevices between the plate pieces. Wash the excess grout with a damp cloth.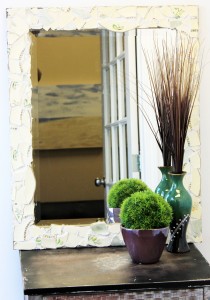 Step 4:
Hang your mirror at the perfect height in your home and enjoy!