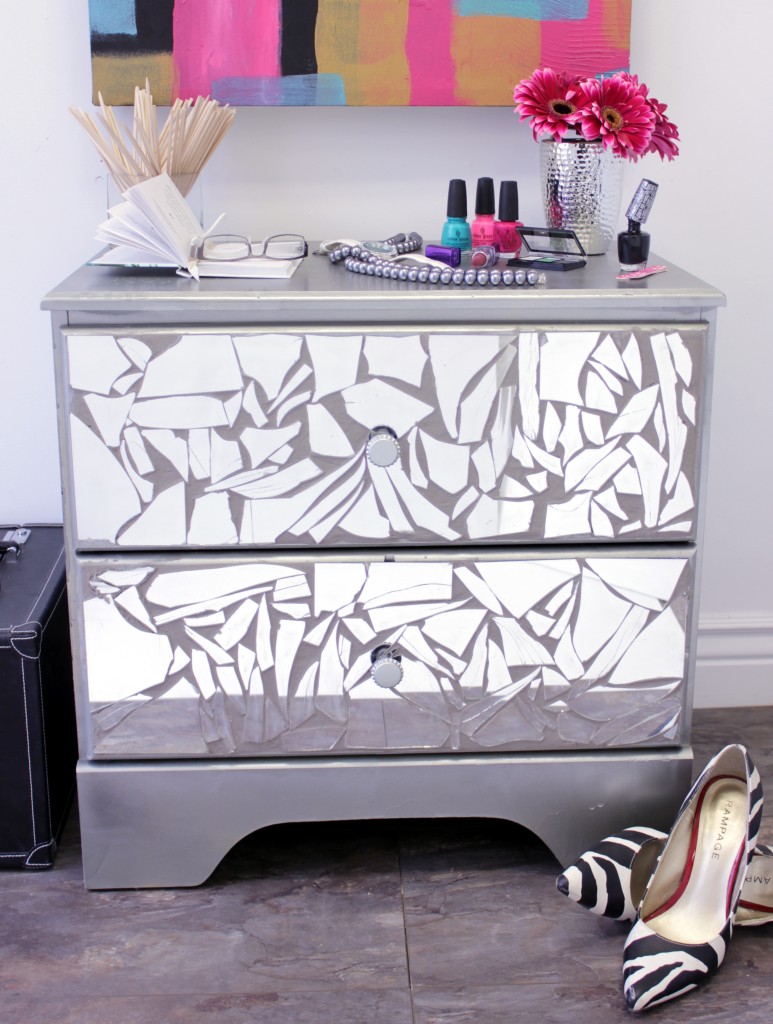 Refinishing an Old Bedroom Dresser
Dear Marc:
Do you have ideas for refinishing an old bedroom dresser? It's a low, two-drawer dresser with a honey wood finish. I like the piece of furniture, but I want to "glam it up". Help!
Darlene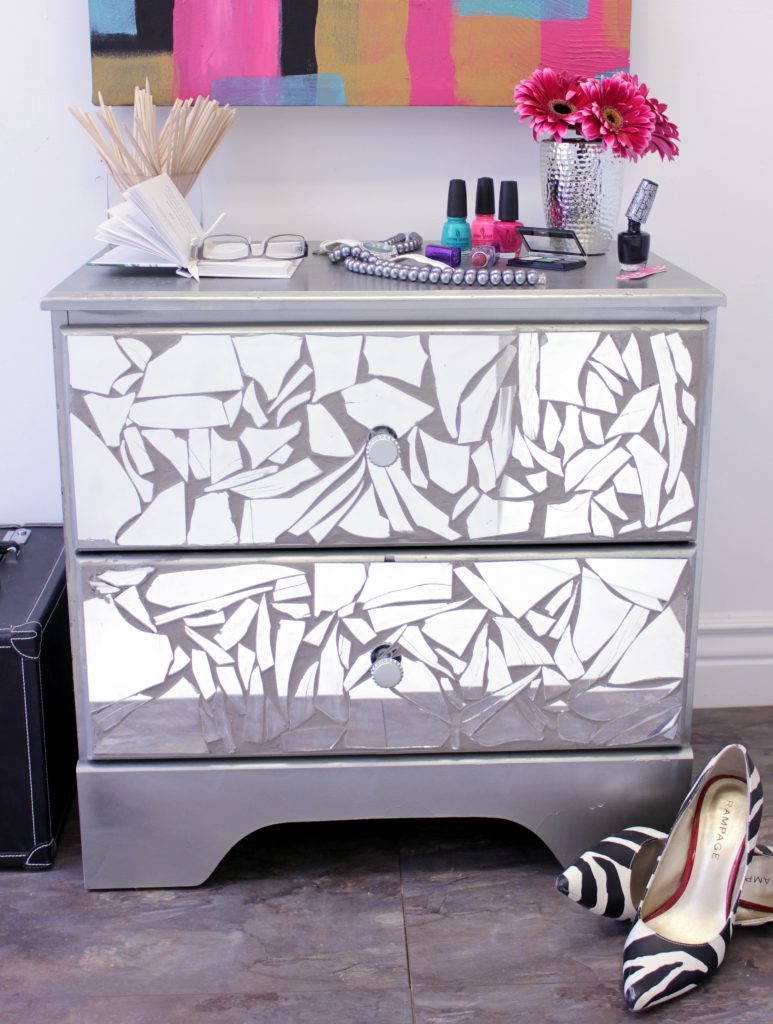 Dear Darlene:
The other day, I was sitting with friends and family in my sister's dining room when I got this fab idea for a dresser project. We almost died laughing while reminiscing of the "good ol' days". You know, back when our parents would dress us in turquoise pants and floral shirts (cringe)! The question around the table seemed to be, "Where in the world do you buy turquoise pants? And why would our parents ever let us leave the house in these outfits?" As the laughter died off, the consensus remained that these memories are part of life's little mysteries. As my grandma always said, "If we didn't have embarrassing stories, what would we laugh about?"
The subject then turned to my fiancée's engagement ring. It's a vintage white gold ring sporting princess cut diamonds – delicate, yet glamorous. I started to admire how the piece had just the right amount of white gold complementing its neighbouring diamonds, thus balancing the glitz and glam of the piece. As I love to draw inspiration in all things around me, my mind started racing and, "Eureka", I had a project idea!
The next day, I found the ugliest dresser (and I mean ugly), the type of dresser even a thrift store wouldn't accept as a donation. I imagined this dresser having great potential, therefore I set out on a journey to transform this ugly duckling into a beautiful swan!
Supplies:
– Dresser with two drawers
– Sanding block
– Primer
– Krylon silver aerosol paint
– Grout
– Scraper
– Mirror tiles
– Hammer
– Drill with drill bit
– 2 knob handles
– Adhesive compound for the mirror
– Safety glasses
– Gloves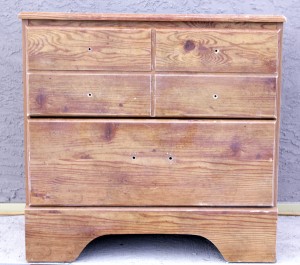 Step 1:
Sand, prime and spray the entire dresser with silver paint.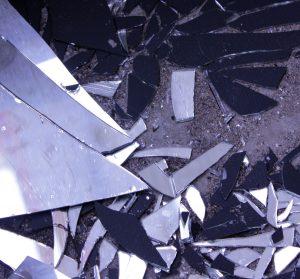 Step 2:
Remove a drawer from the dresser. Put on safety glasses and gloves. Smash mirror tiles in a box to create small, manageable pieces.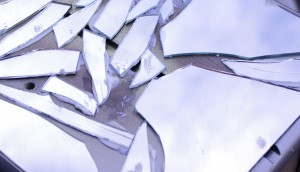 Step 3:
Glue small pieces of mirror onto the face of the drawer to create a mosaic pattern.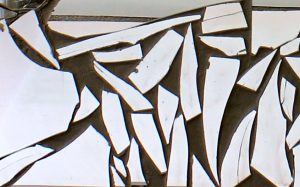 Step 4:
Grout between the mirror pieces. Wipe off excess grout with a damp cloth. Let dry.
Step 5:
Repeat steps two to four for the second drawer.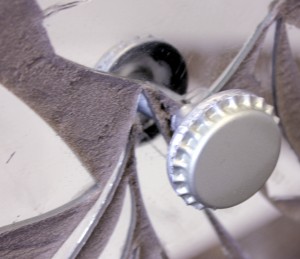 Step 6:
Drill a hole in the middle of the drawers and screw the door knobs to them.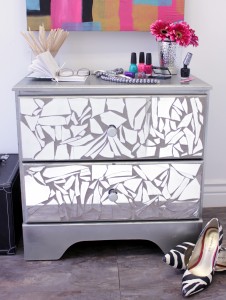 Step 7:
Place the drawers back into the dresser and voila, a glamorous ready to use dresser.