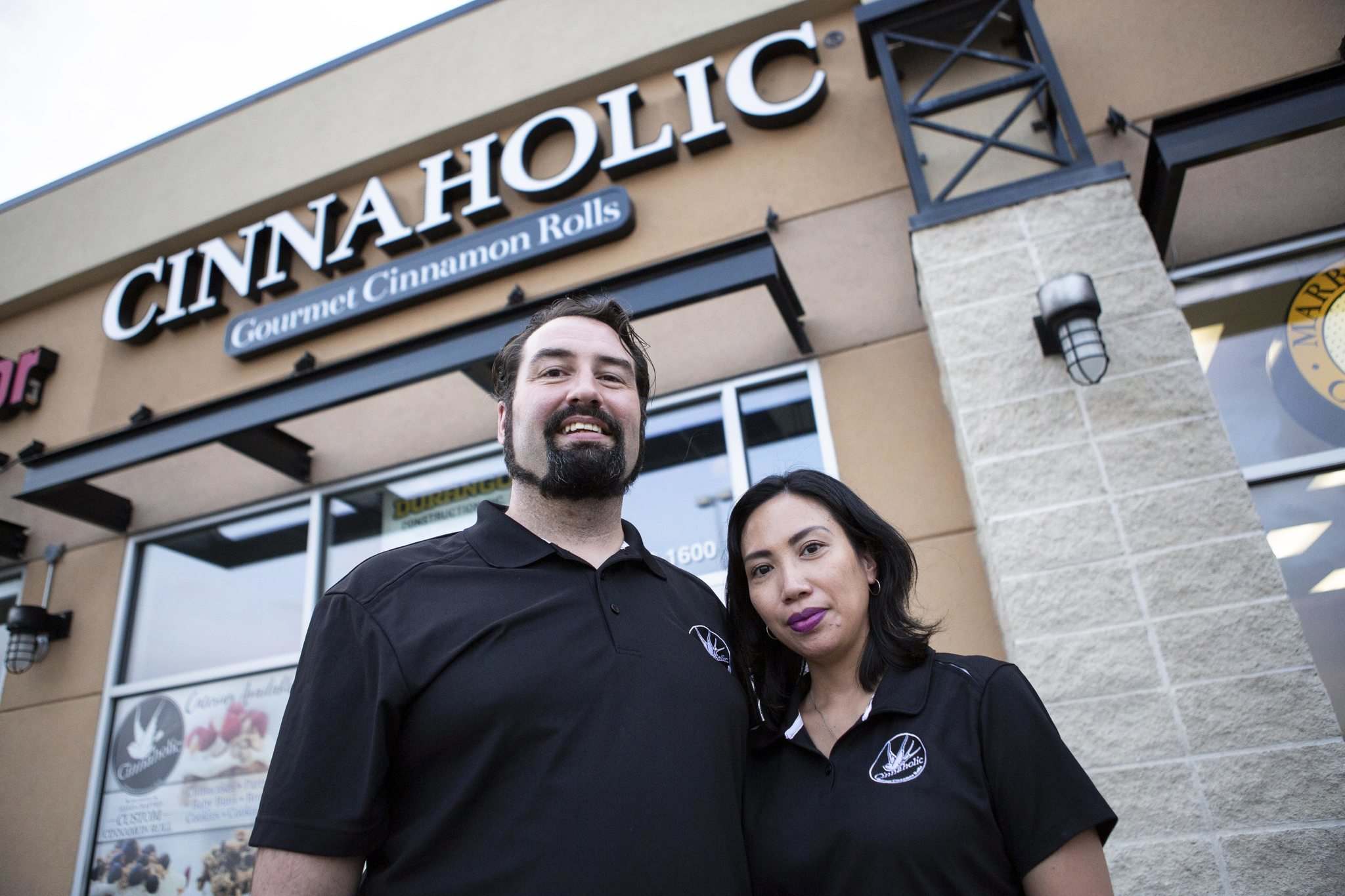 Getting To Know: Cinnaholic
How and why did you start Cinnaholic?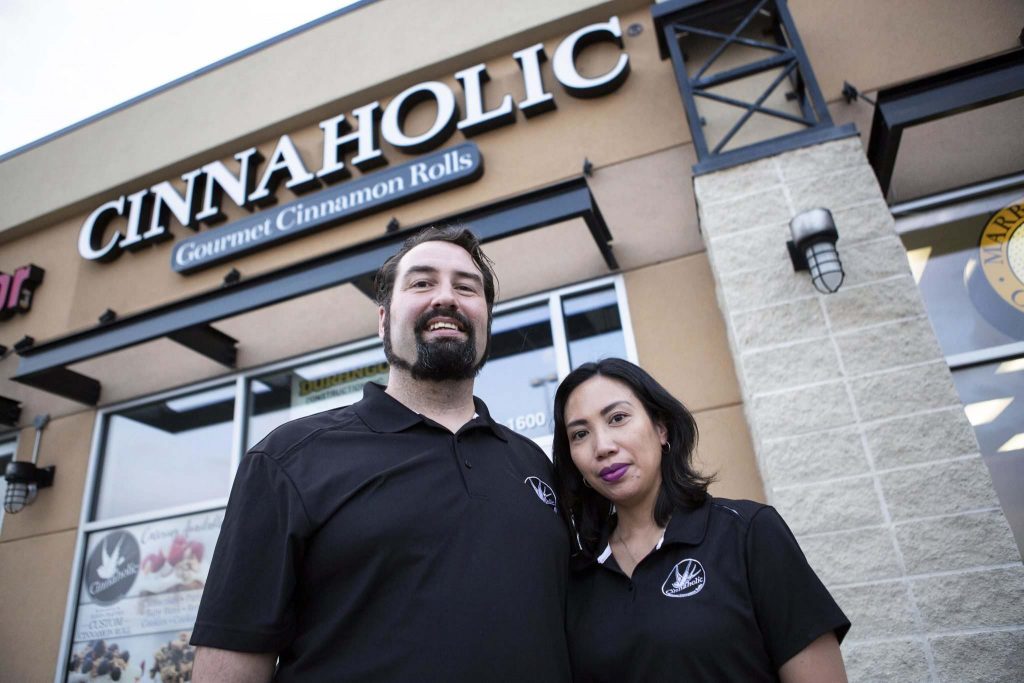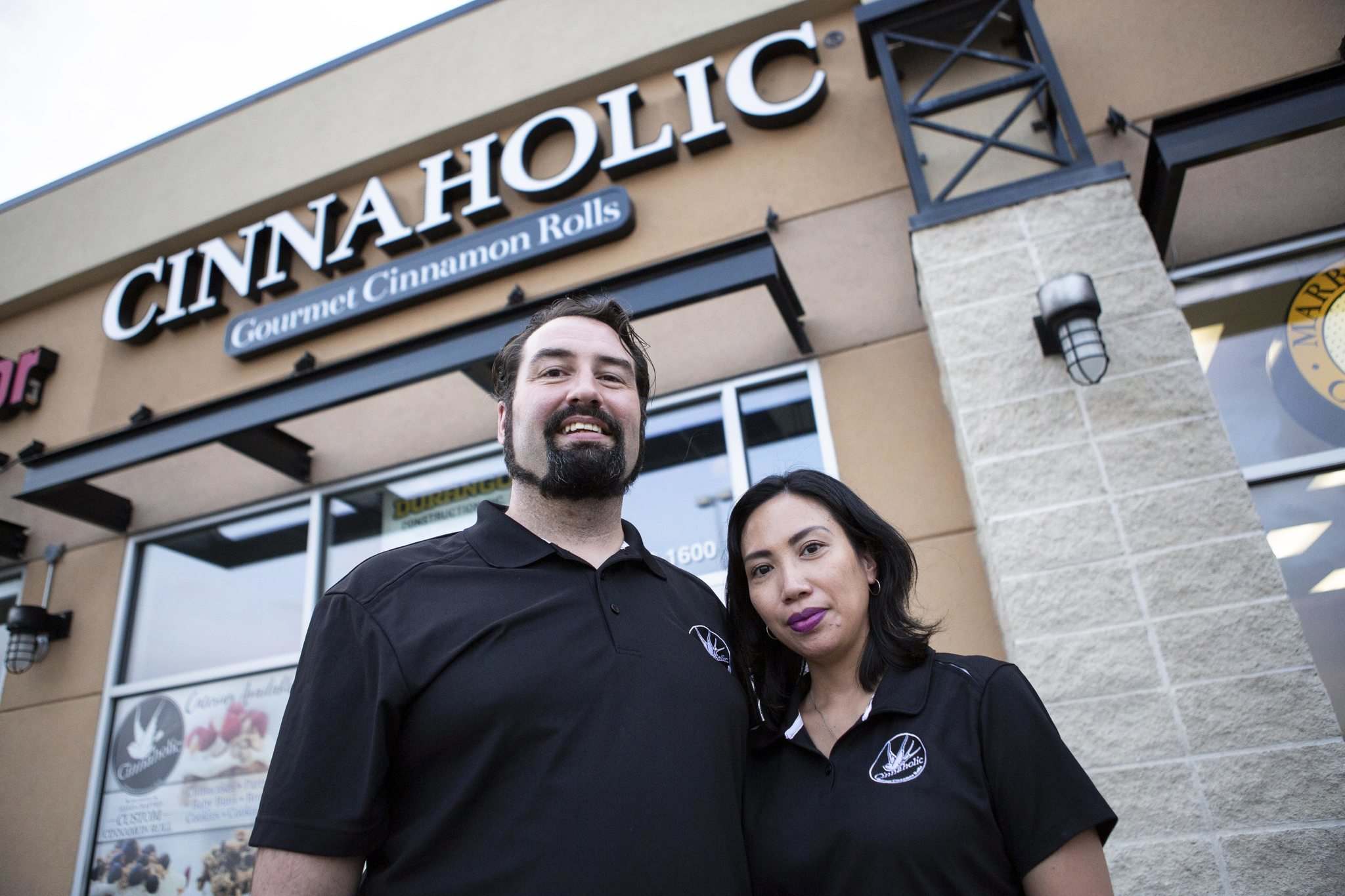 Menchie and Colin have always had a entrepreneurial spirit and over the years spoke about exploring a business together. A number of concepts were explored but eventually it was the Cinnaholic concept that really captured one of the passions that had been shared at home for many years; fresh baked cinnamon rolls have been enjoyed at home nearly every weekend. After 18 months of planning and preparation, Winnipeg's first Cinnaholic desert cafe was opened with great success! We truly are thankful to the community that have welcomed the concept into Winnipeg so openly and with such great support.
What makes Cinnaholic unique?
The most amazing aspect of our Cinnaholic family is just that; a family friendly place where creating your own desert sensation is part of the experience. Imagine entering the store to the fresh baked smell of cinnamon rolls because they are always fresh from the oven for no more than about 20 minutes. With over 20 flavors of frostings and toppings to choose from, you then get to build the cinnamon roll that you want, and do not worry, if all you are craving is an old school fresh baked cinnamon roll with vanilla frosting, we got it. One of the bonuses that also make us unique is that all our products in the store are dairy and egg free. Being a completely vegan establishment helps us cater to a broad audience of cinnamon roll lovers everywhere!
What are some of Cinnaholics best sellers?
Our all time best seller is definitely the "Cookie Monster" and happens to be Colin's go to roll! It was the first one Colin tasted when we visited our friends in Edmonton for the opening of the store in the downtown area there. Contemplate for a moment a fresh baked cinnamon roll with a delicate vanilla frosting, a scoop of chocolate chip cookie dough and a delicious drizzle of chocolate sauce over the top. It is a crowd pleaser for sure. 
How are your cinnamon buns prepared?
We make all our products fresh and from scratch in the kitchen with plant based ingredients. Nothing is frozen and reheated. In fact, we do not even have a freezer. Menchie works hard every day to ensure the best quality product is served to our customers. Once you have a taste, you will understand the care and expertise that Menchie brings to make sure smiles are the ultimate result.
What's the most unusual combination you'd had a customer order to date?
One that comes to mind was a customer that asked for a fresh baked cinnamon roll with amaretto frosting along with fresh apples and caramel sauce for toppings. They claimed it tasted just like bread pudding!
How can your customers order?
Our customers have multiple ways they can order: In normal times, they can walk in, order and sit if they like; but given our current circumstances with the Covid virus we would appreciate if people would call us at 204-414-2111 or order online via https://www.cinnaholicwinnipeg.ca for pickup or delivery. Other options that also exist for those nearby are DoorDash and Skip the Dishes.
What is Cinnaholic doing differently during this time?
While it isn't very different, we certainly continue to mind all our sanitation processes to ensure a clean and safe environment. At this time in particular though, if you order through the store or Cinnaholic's website we are offering curb side pick up and free city wide delivery. The benefit of ordering online is that you can place your order, make your payment and choose which option you would like to get your product all in one place!