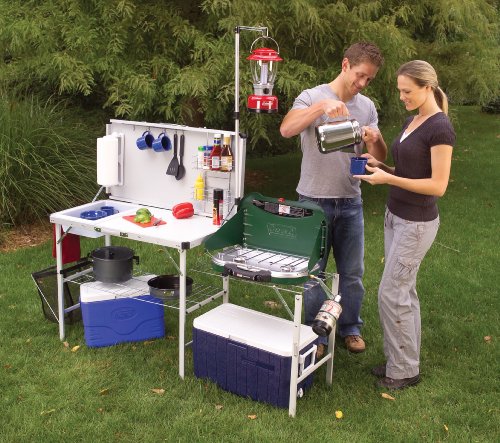 How to Set Up a Campsite Kitchen
Second in importance only to your actual tent, a sufficient cooking setup is integral to a positive camping experience. Regardless of the length of your stay, skimping out on the kitchen setup will only result in discomfort and frustration for you and your fellow campers. Avoid hangry campers by being well prepared beforehand, and organized throughout.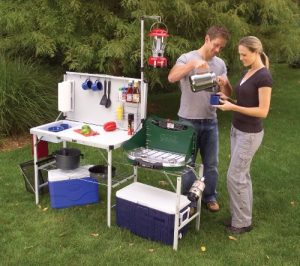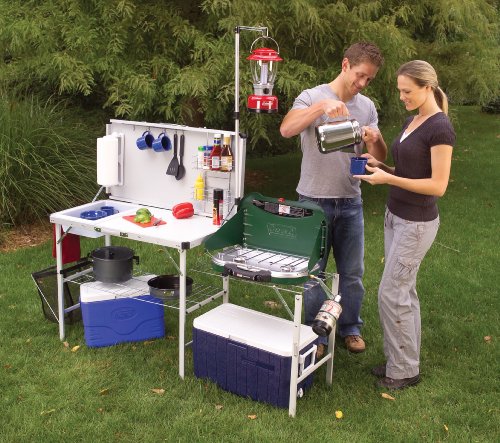 Get Yourself Organized Beforehand 
Make a list of everything you think you'll need at least a few weeks prior to your trip and circulate it to your fellow campers. If they think you've missed something, advise them to add it to the list. Being over prepared is always better than the alternative.
Some things you may want to include in your list:
Lantern or flashlights
Matches or lighters
Propane
Paper towels
Tubs and detergent for dishwashing
Table clothes
Trash bags
Pots and pans
A cooler
Set Up Stations 
If you have several picnic tables at your disposal, set up at least three: one for cooking, one for dining and one for cleaning. Of course, your fire pit can double as a cooking area as well. If possible, position your seating and sleeping area upwind from your cooking station and campfire. You'll want to have covered bins or suspended trash bags available for garbage and food waste.
Anticipate Rain
Come prepared with a tarp and a way to pitch it into a canopy-like structure to protect you and your kitchen setup from the rain. Or purchase a rainfly, which is a layer of waterproof material that keeps moisture off of the tent.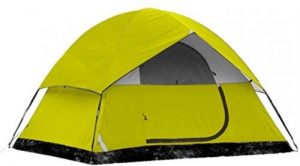 Bring Appropriate Dishware
Disposable dishes tend to be a popular choice for campers because they are inexpensive, lightweight, and easy to transport, plus they eliminate the need for dishwashing after every mealtime. That said, even a few days worth of mealtimes will produce a mountain of waste. Alternatively, you can purchase reusable dishware manufactured specifically for camp use, made out of a lightweight and durable material, such as polypropylene.
Store Your Food Properly
Before and after mealtimes, suspend food from a tree, out of reach from animals, and keep your cooler in a shady area, underneath a tree or your picnic table.