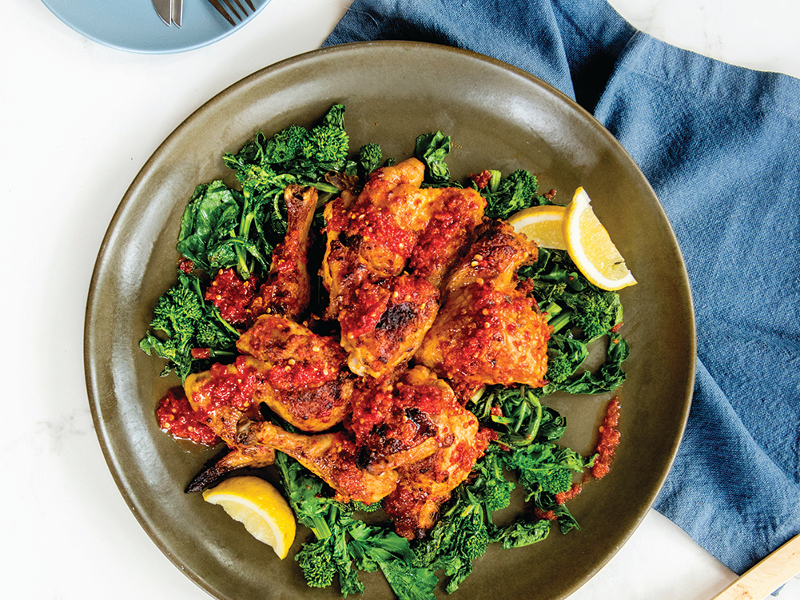 Spicy Buttered Lemon Chicken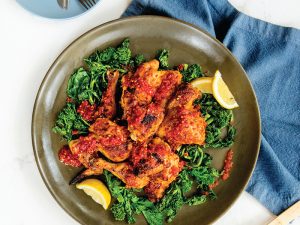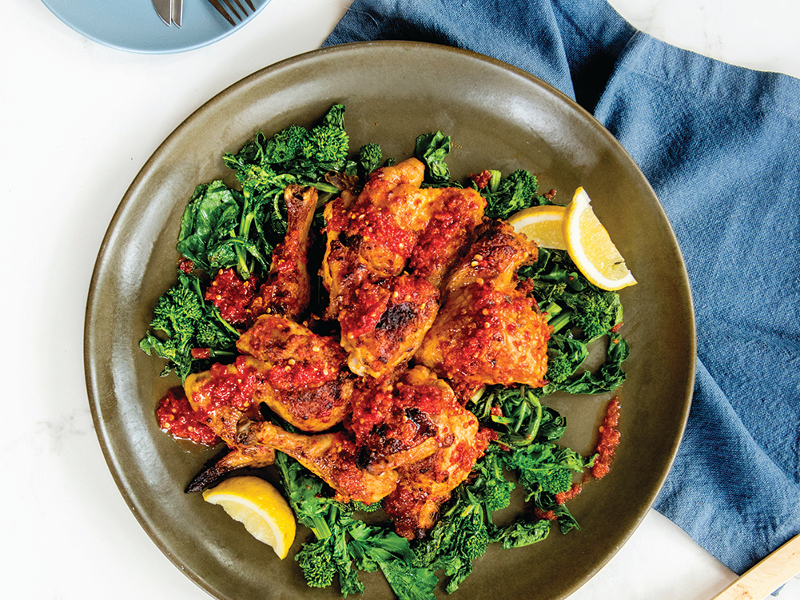 Favourite foods, seasonal soirées, and spending time with family and friends are just a few things that define the holidays. But these seasonal staples also mean busy schedules with little time to prepare nutritious meals.
Fast food may be a quick solution to getting meals on the table, but chef Matt Basile of Toronto's first street food experience company, Fidel Gastro has a better solution. He recommends creating healthy recipes with the Panasonic Steam Convection Oven that can be made in less time than it takes for delivery, without compromising on flavour. Here's one of his favourites.
Spicy Buttered Lemon Chicken
Prep time: 15 minutes
Cook time: 30 minutes
Ingredients:
• 1 whole chicken, cut into 8 pieces
• Half a bunch of rapini
• 4 tbsp (60 mL) butter
• 4 tbsp (60 mL) sambal
• 1 lemon
• 1 tbsp (15 mL) canola oil
• Salt to taste
Directions:
1. Lightly salt chicken in a bowl. Melt butter, sambal, and lemon juice together in a small saucepan. Pour sauce over chicken in bowl, leaving some off to the side to brush over the chicken.
2. Place rapini on oven's glass dish on the middle rack. Select Steam 1 and steam the rapini for 8 minutes. Remove and place in a bowl with tablespoon of oil and lightly salt.
3. Remove glass dish from the oven and replace with grill pan. Place chicken on grill pan on the middle rack and cook on Combination 4 setting for 20 minutes.
4. Remove and paint chicken with more sauce, placing rapini around it. Set on Grill 1 for 7 minutes. Remove when done and lightly salt before serving.
Find more great recipes online at panasonic.com/ca/steam and join the conversation online by following #GetHealthyFast.
www.newscanada.com