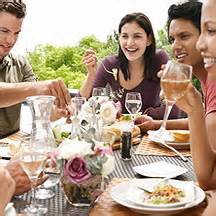 5 Theme Ideas for Fabulous Dinner Ideas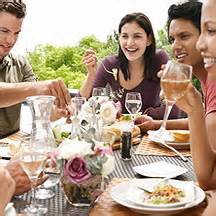 Just because the guest list is adult only, doesn't mean you can't have fun with a theme. In fact, themes can help make a dinner party memorable. Having a theme will also make planning easier as it gives you and your guests a clear direction to go in. Here are five great dinner party theme ideas to get you started!
Mexican Dinner Party: Start off with appetizers like home made salsa, corn or guacamole. Serve Coronas, Mojitos and Margaritas at the bar. For an informal event, set up a taco bar for the main course!
Hollywood Glam:  Bring back some old Hollywood glamour with champagne and petite fours. Set a formal dress code and tell guests to arrive dressed for the red carpet: and then have a red carpet ready for their grand entrance! If budget allows, hire a local teen with a camera to play the role of paparazzi as guests arrive.
Flashback Party:  Take your guests back to the 70's, 80's or whatever era you prefer.  Decorate using items from that era and encourage guests to dress to match.
Casino Theme:  Send out invitations that look like playing cards. Have a buffet off to the side and hire a few young adults to deal out on different gambling tables. Use tokens in place of cash and have a blast!
Wine & Cheese Night:  Invite guests to an evening of wine and cheese tastings. Don't forget to include other appetizers and coffee for guests to enjoy between tastings. If you have a tight budget, have a "potluck" evening where each guest brings their favourite wine and cheese for the group to try.