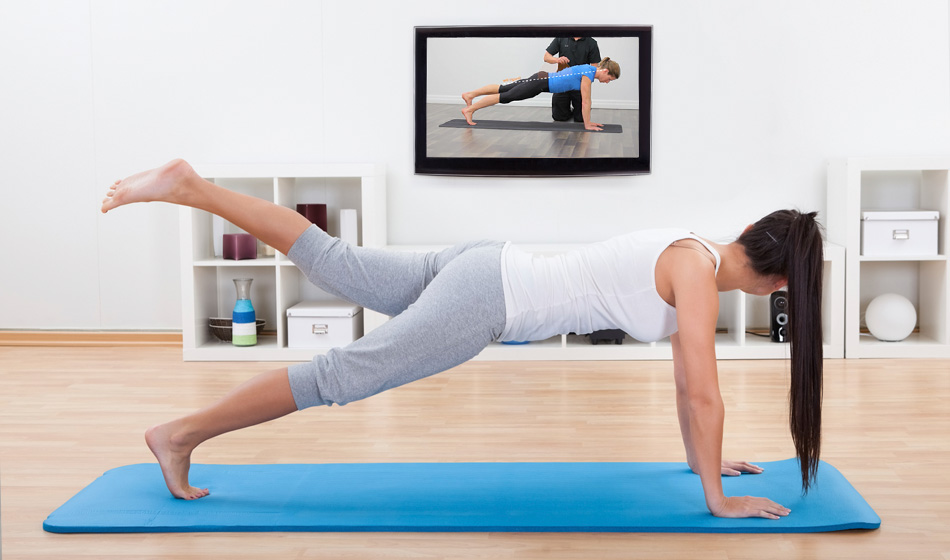 Fitness is a nasty word for many people. We all want to be healthy and in good shape – but getting started is overwhelming. For many women especially, the idea of joining a gym and working out in front of strangers who will see how out of shape you are is intimidating and keeps them from even getting started. With the massive amount of information and resources available online for free in today's world; this is no longer a good enough excuse! We compiled some of our favourite YouTube exercise videos that can help you get started right in the privacy of your own home without any added expense. No more excuses – let's get to it!
For the beginner: This is great for people who are just starting out and want to lose weight. Chris Powell demonstrates low impact exercises that will work well even for those with joint issues.
For the dancer: If you love to dance, this workout is the perfect combo of dance with cardio that will help you sweat and lose weight. Who says you can't have fun while losing weight?
Ball exercises are fun and easy to do with little effort. It works your whole body for a complete workout.
If you want to work on your mid section, definitely try this workout. It helps strengthen your tummy muscles and lose the few extra pounds that crept up and decided to make a home there. Do this workout and you will say bye-bye to belly flab.
Big butts are in these days. Here's a workout for those of you who want a more defined rear end. It's fun and easy and takes very little time each day. Look out Kim Kardashian!
For those who have bad posture, this exercise is for you. It helps strengthen your back. This is also great for new moms who spend a lot of time carrying a baby around.
For seniors: This workout is great for seniors who want to get moving and stay fit without over doing it. Give it a try!