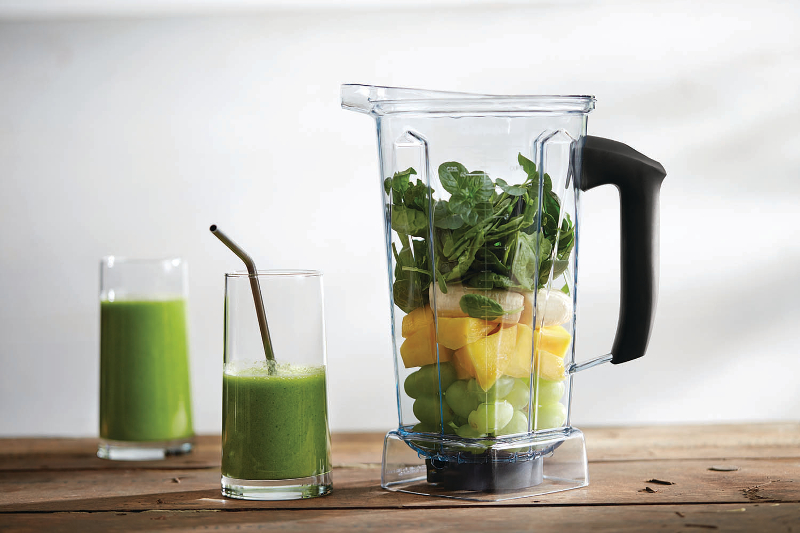 4 Delicious Ways to Sneak in Energizing Greens at Breakfast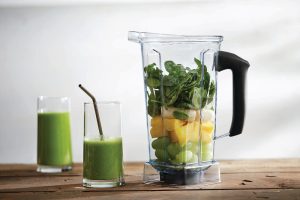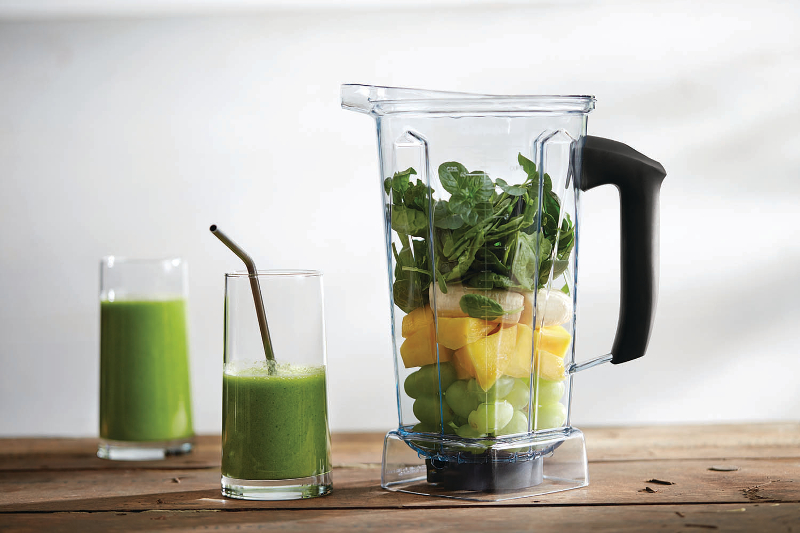 Get the day off to a strong start, nutritionally speaking, with a nourishing, green breakfast. It might sound unconventional, but beginning the day with vegetables will check off some of your daily requirements for vitamins and minerals from the get go, plus provide energy to stay full and focused. If your family isn't keen on greens, try these simple breakfast items to ease everyone into a healthier green morning routine.
Pumped-up pancakes: Mix chopped zucchini into pancake batter and your family won't notice that their favourite breakfast treat has an extra boost of antioxidants and vitamin C. For a less intense green colour, peel the zucchini before blending the batter. Use a high-powered blender, such as the Vitamix Professional Series 750, to whip up these secret ingredient pancakes.
Satisfying smoothie bowls: Smoothie bowls are sweet and satisfying, and meant to be eaten with a spoon. Thicker than a typical smoothie, these delicious bowls are a mix of fresh and frozen produce, blended with your choice of superfoods and toppings. Include leafy greens like kale or spinach and chia or hemp seeds for a power-packed breakfast. Add avocado for a silky texture, then top with fresh berries, nuts or seeds.
Bountiful baked goods: Savoury personal quiches are easy to take on-the-go. Create tasty, satiating mini quiches with a crust made of blended cauliflower, spinach, eggs and spices. Mold the crust into muffin tins, top with an egg and bits of cooked bacon or ham and bake for a make-ahead breakfast.
Silky green smoothies: Smoothies are a great grab-and-go food that can be customized to each family member's tastes. A handful of fresh greens can increase the nutritional value of nearly any smoothie recipe. If you're just trying green smoothies, use the natural sweetness of fruit as camouflage for vegetables. Pineapples, oranges and grapes pair particularly well with veggies; and apples can offset greens with a slight bite. Experiment to find your favourite combinations, increasing the amount of greens as your family becomes more accustomed to them.
www.newscanada.com